UNICC is committed to bring gender parity, diversity and inclusiveness into the digital business field. Ending discrimination is crucial to an equitable, sustainable future and it is an accelerator towards meeting the Sustainable Development Goals.
UNICC has made gender, diversity and inclusiveness central to its mission in serving its Clients and Partner Organizations. UNICC strives in its Application Development services to meet Web Content Accessibility Guidelines that provide a shared standard for web content accessibility for individuals, organizations and governments, including accessibility for people with disabilities.
The organization is focusing internally on increasing its gender and diversity rates. UNICC, as an equal opportunity employer, seeks out individuals across race, gender, nationality, age and sexual orientation. As an organization reliant on the unique competencies of its personnel, UNICC encourages youth across the globe to join the UN family.
UNICC also champions gender, diversity and inclusiveness in its outreach and advocacy, through strategic partnerships and alliances with a growing number of organizations and collaborative activities worldwide.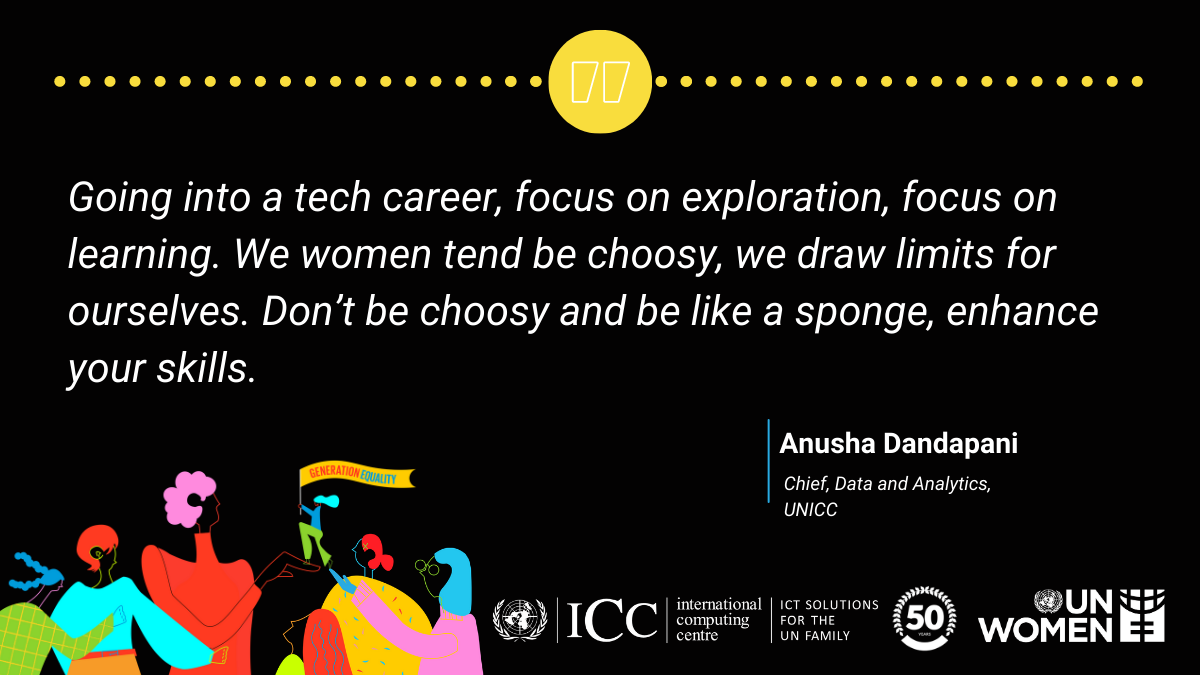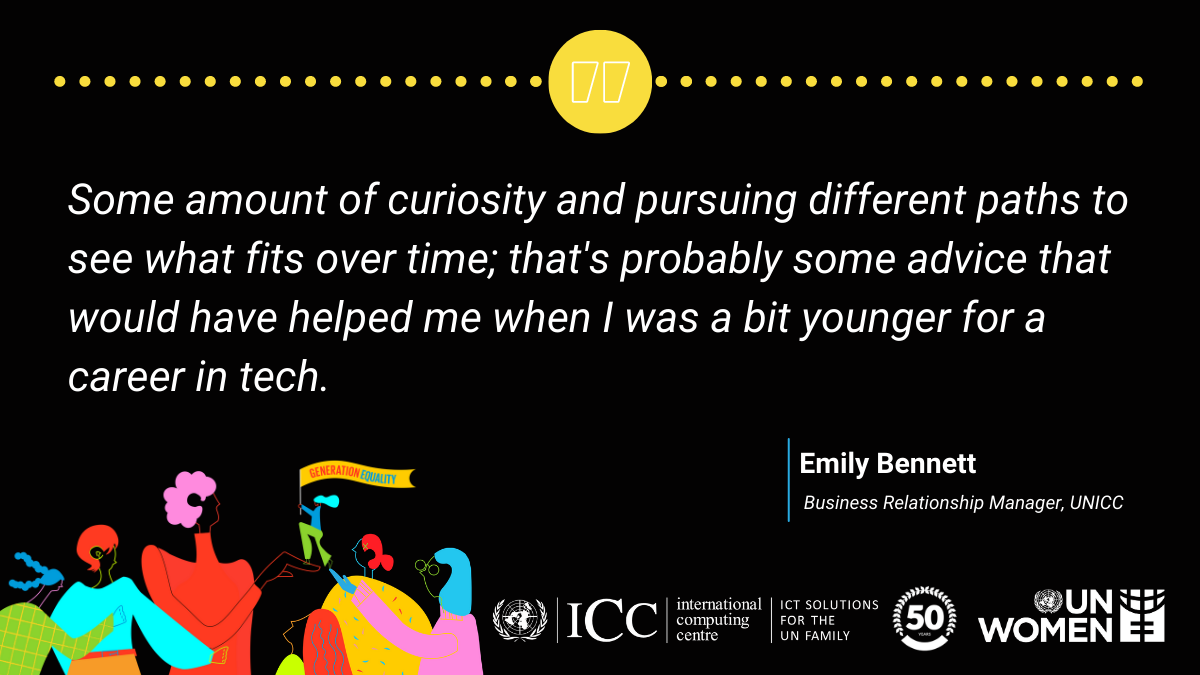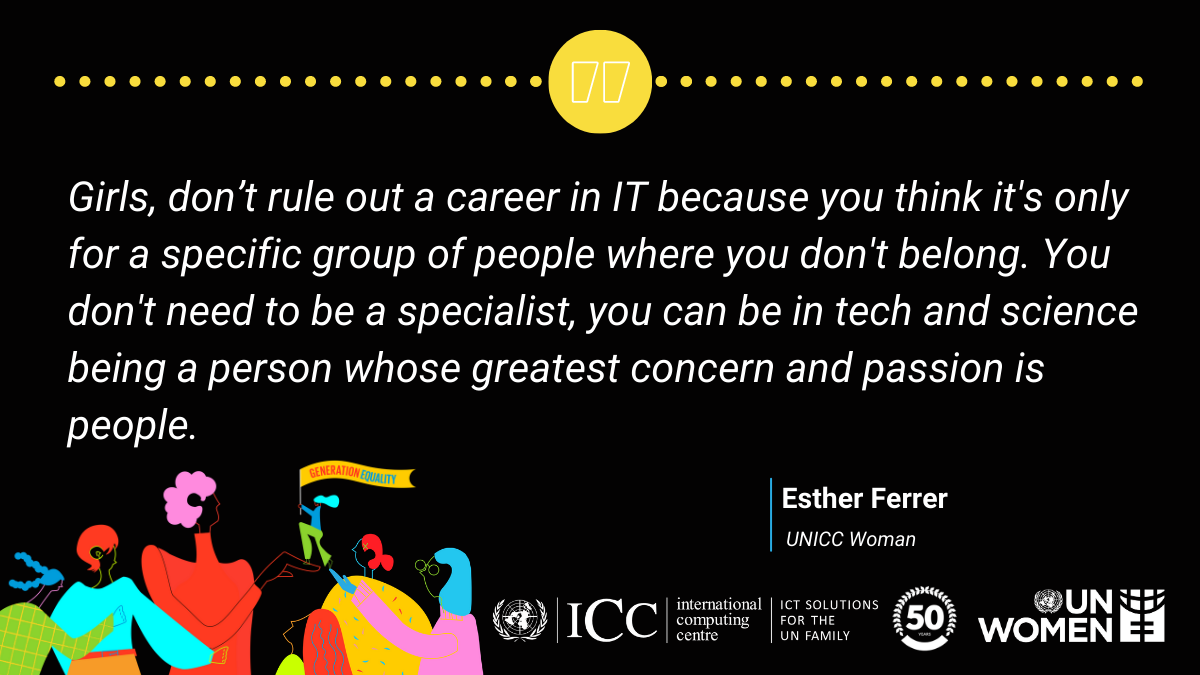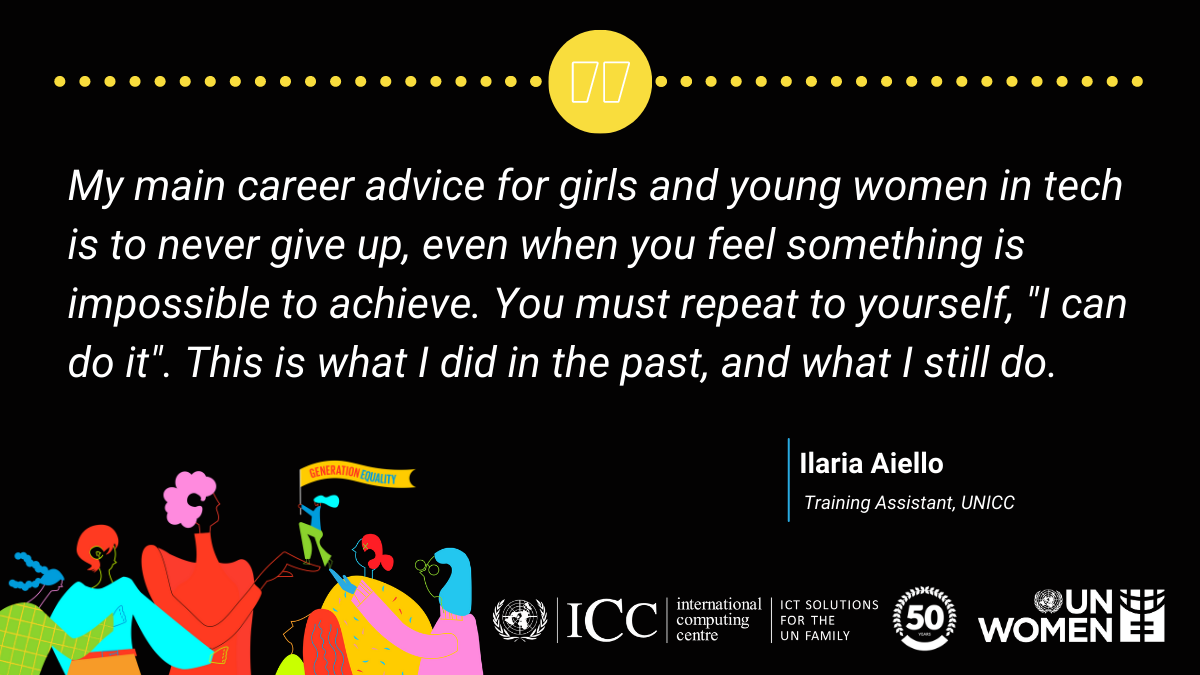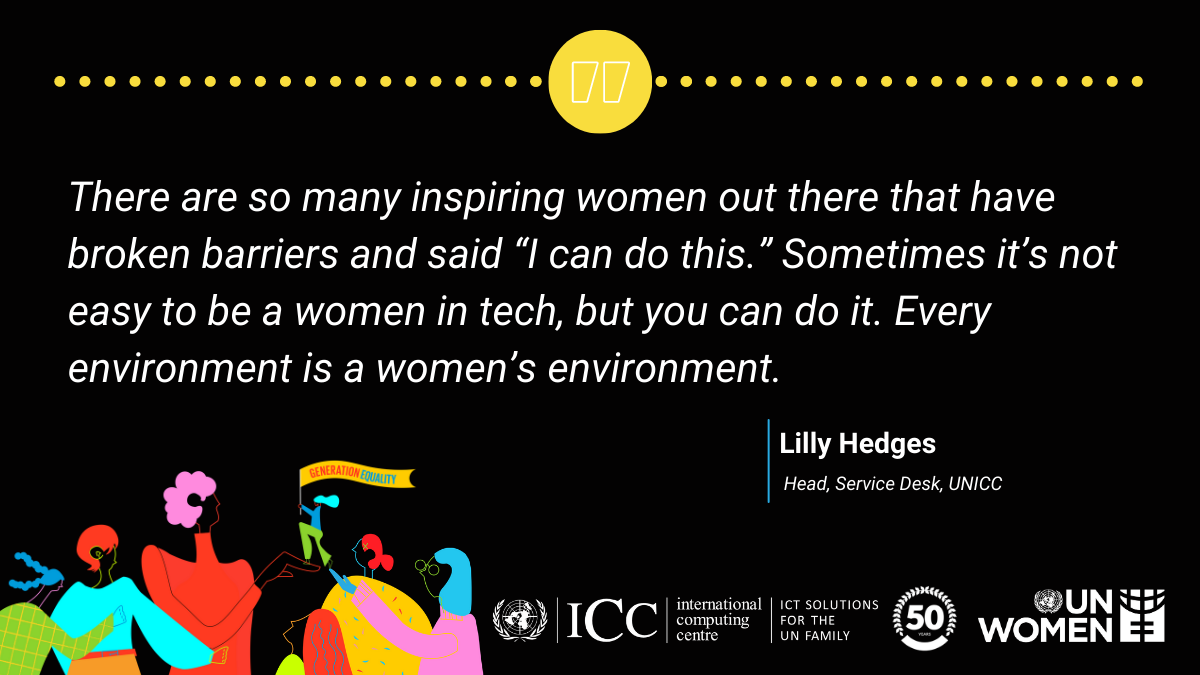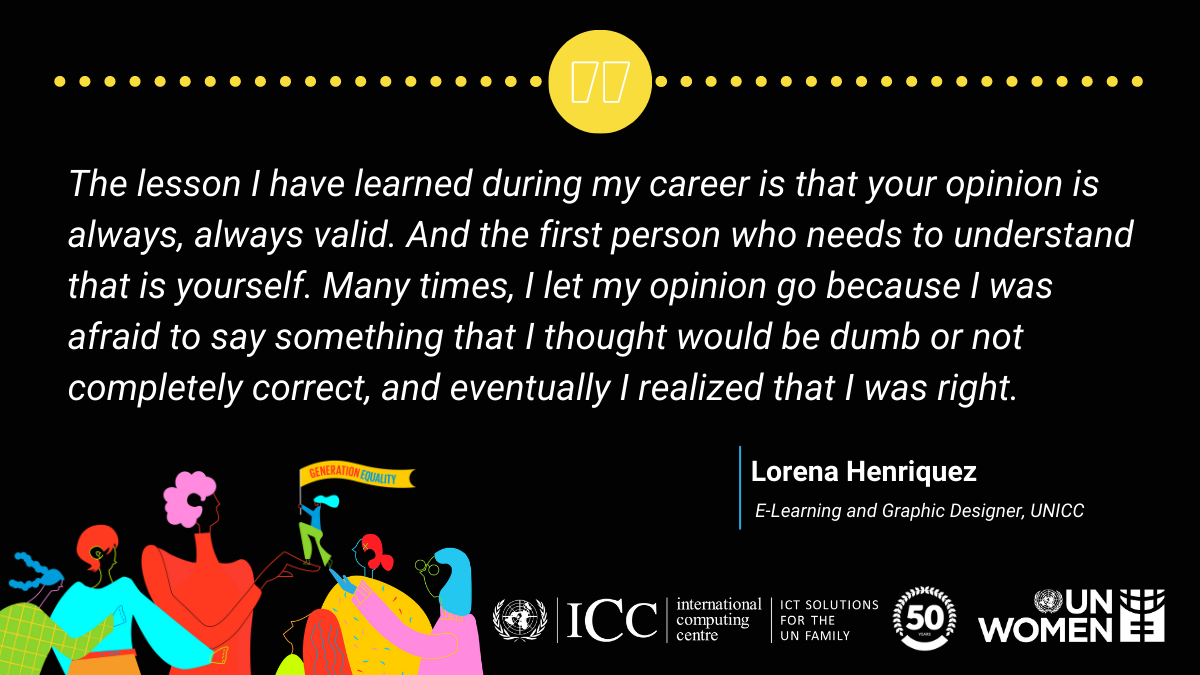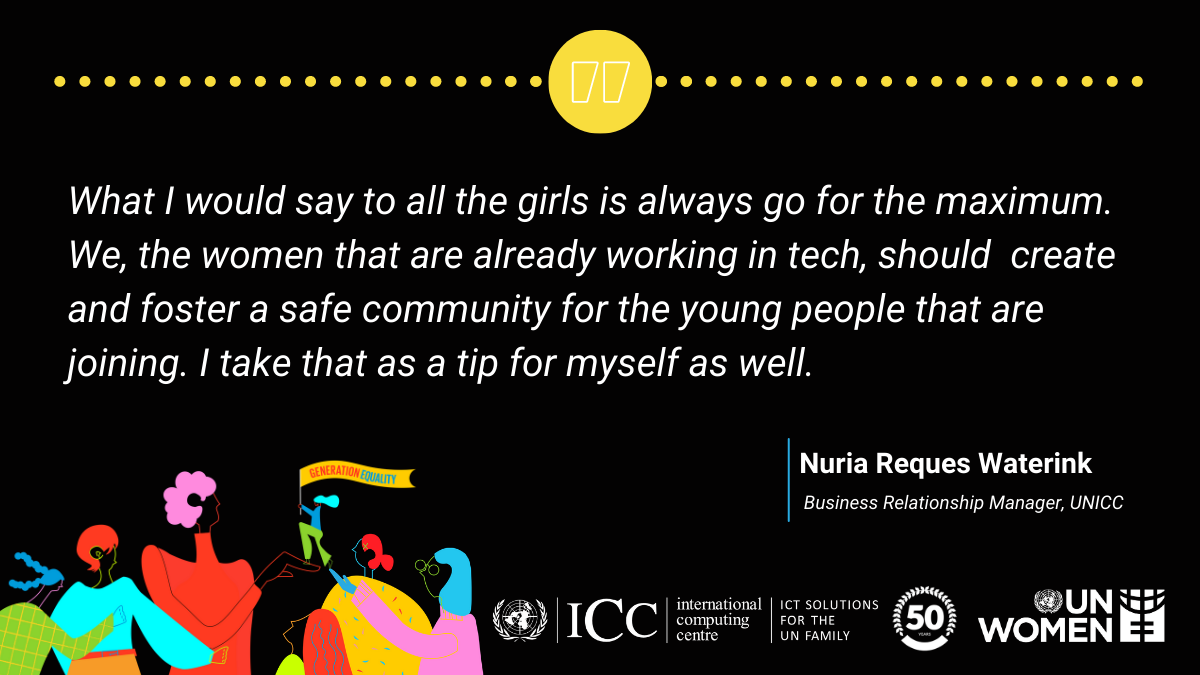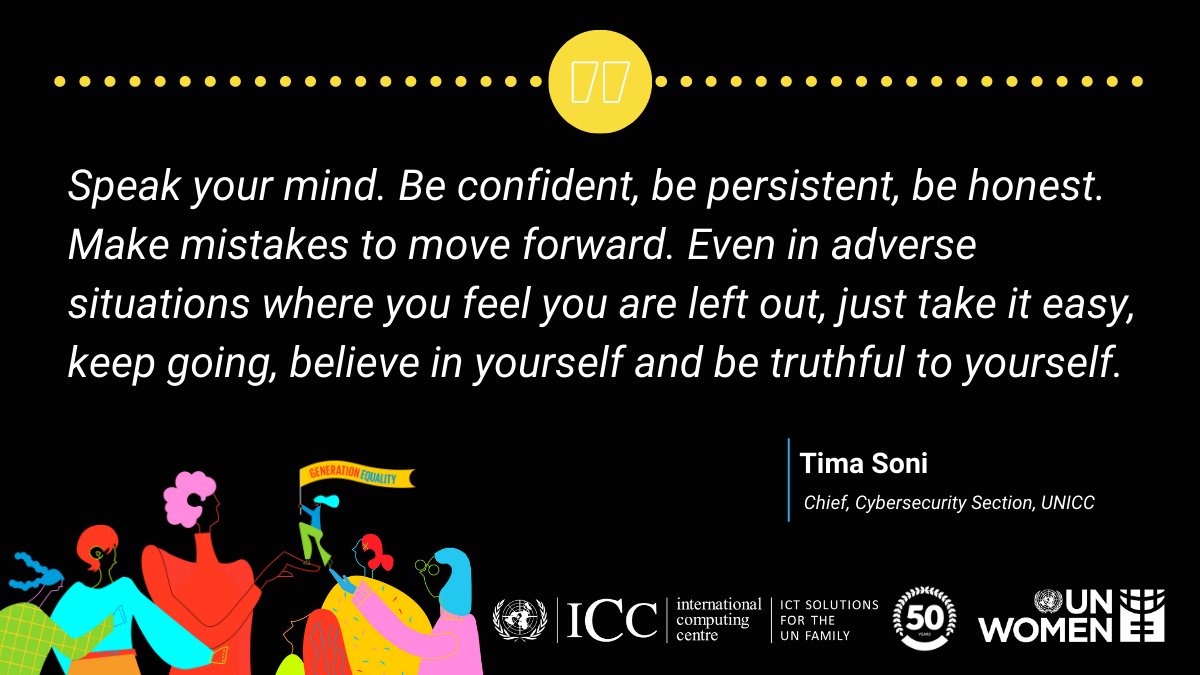 Strategic Partners
Initiatives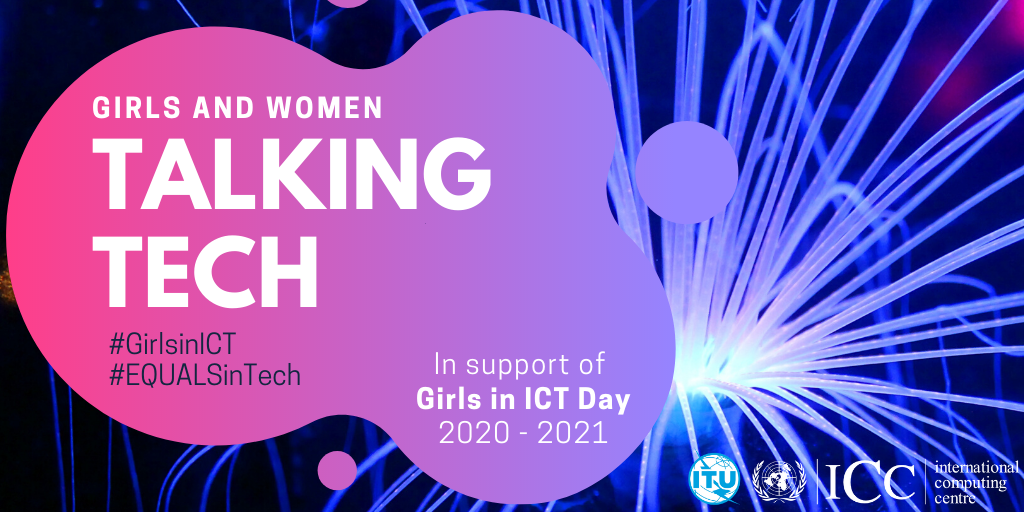 Girls and Women Talking Tech interview series. In support of International Girls in ICT Day and the EQUALS Global Partnership for Gender Equality in the Digital Age, ITU, UNICC and the Office of the Secretary-General's Envoy of Youth present Girls & Women Talking Tech, an inter-generational interview series sharing women's insights on how to build successful careers in tech. See EQUALS YouTube site and read more here.
Women in Tech Internships. UNICC hosts internships to help young women experience tech. Students have come from Polytechnic University of Valencia, New York University, Columbia University, City University of New York and other European academic institutions. UNICC has an ongoing "Winternship" program with Break Through Tech in New York. Read about 2019, 2020, 2021 and 2022 Winternships.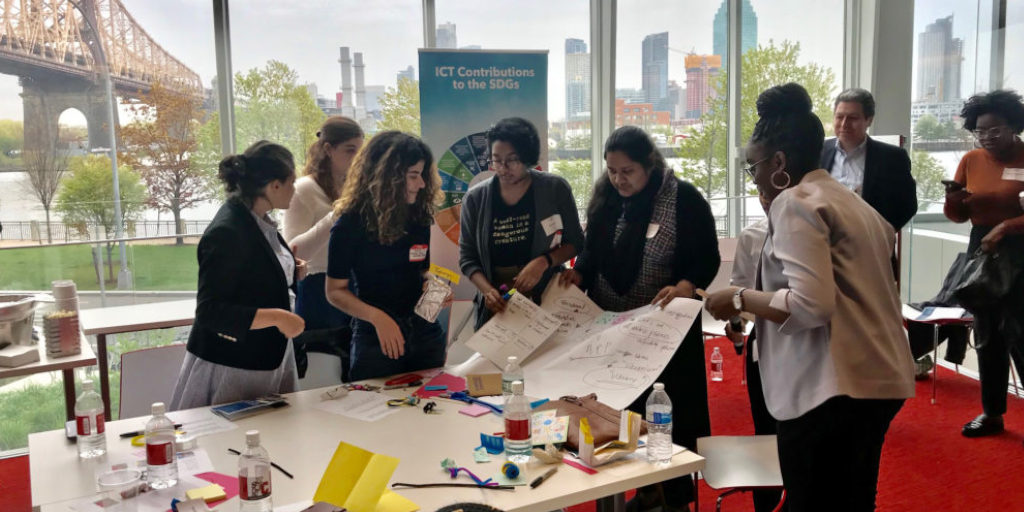 International Girls and Women in ICT Events. UNICC has worked on women in tech initiatives in New York and in Geneva. Strategic partners or contributors include ITU, UNDP, UNICEF, UN Women, Barclays Financial, Build n Blaze, Microsoft, New York City Mayor's Office on International Affairs, Facebook, Google and others, to bring thought leaders together with young women and disadvantaged students. Read about 2018 and 2019 events.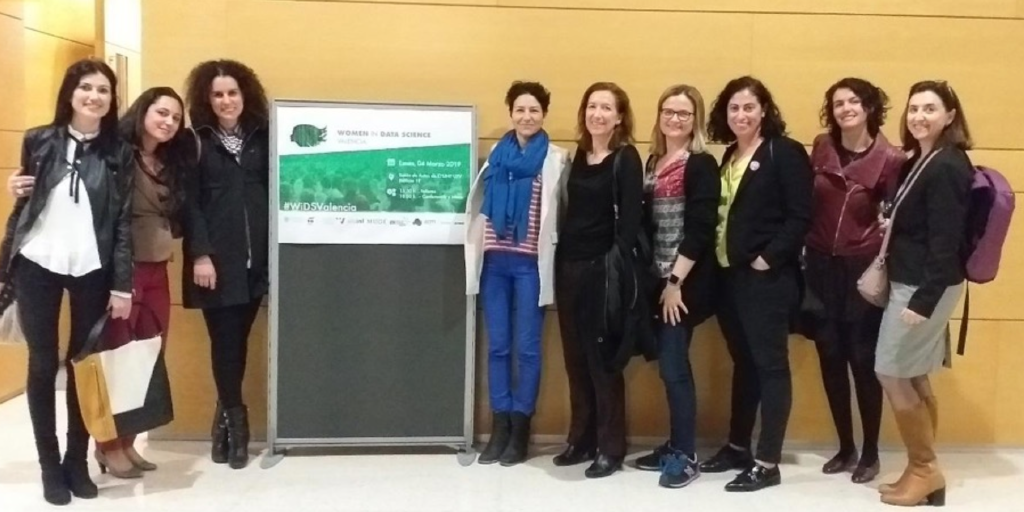 Women in Data Science. The Women in Data Science (WiDS) initiative aims to inspire and educate data scientists worldwide, regardless of gender, and support women in the field. In the last years, UNICC has taken part in WiDS initiatives in Valencia, together with the Polytechnic University of Valencia and other organizations. WiDS includes a global conference with 150+ regional events worldwide. Read more here.