At UNICC we believe that technology can change the world for the better. Our mission is to empower people and UN organizations with innovative technology solutions that drive positive social impact and advance the agenda of the Sustainable Development Goals.
We are committed to creating a work environment that supports our employees in achieving their personal and professional goals, while also contributing to our shared purpose.
Why Work with UNICC
Join UNICC to help shape
the future of technology,
for a better world.
Have a real impact on delivering innovative, sustainable, and cutting-edge technology solutions to the United Nations system and other multilateral organizations. As a member of our team, you'll have the opportunity to work with advanced technology and collaborate with some of the brightest minds in the industry to deliver solutions that drive meaningful change. You'll be empowered to bring your best ideas to the table and contribute to projects that make a real impact.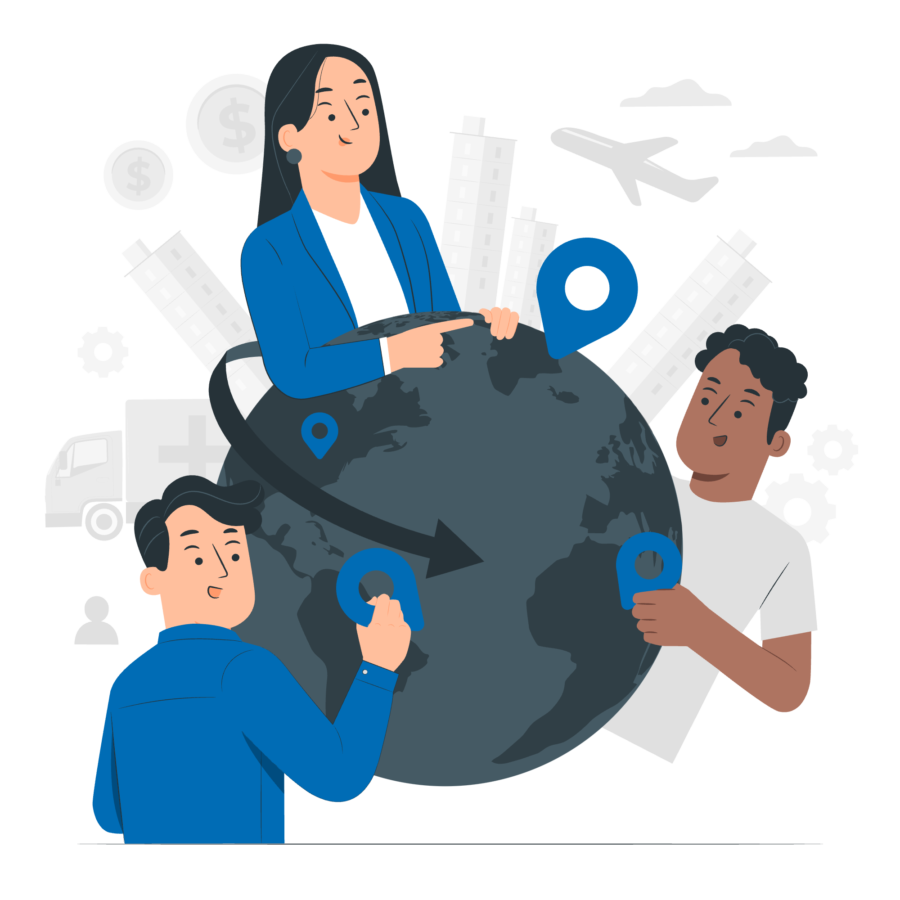 Have a global career with global reach and development opportunities through ongoing training, mentoring, and coaching. As a global organization with operations in multiple countries, we offer our employees the opportunity to work and thrive in a dynamic, multicultural environment. Our commitment to providing meaningful and challenging work, coupled with our dedication to employee development and growth, ensures that our employees can build rewarding careers that span the globe.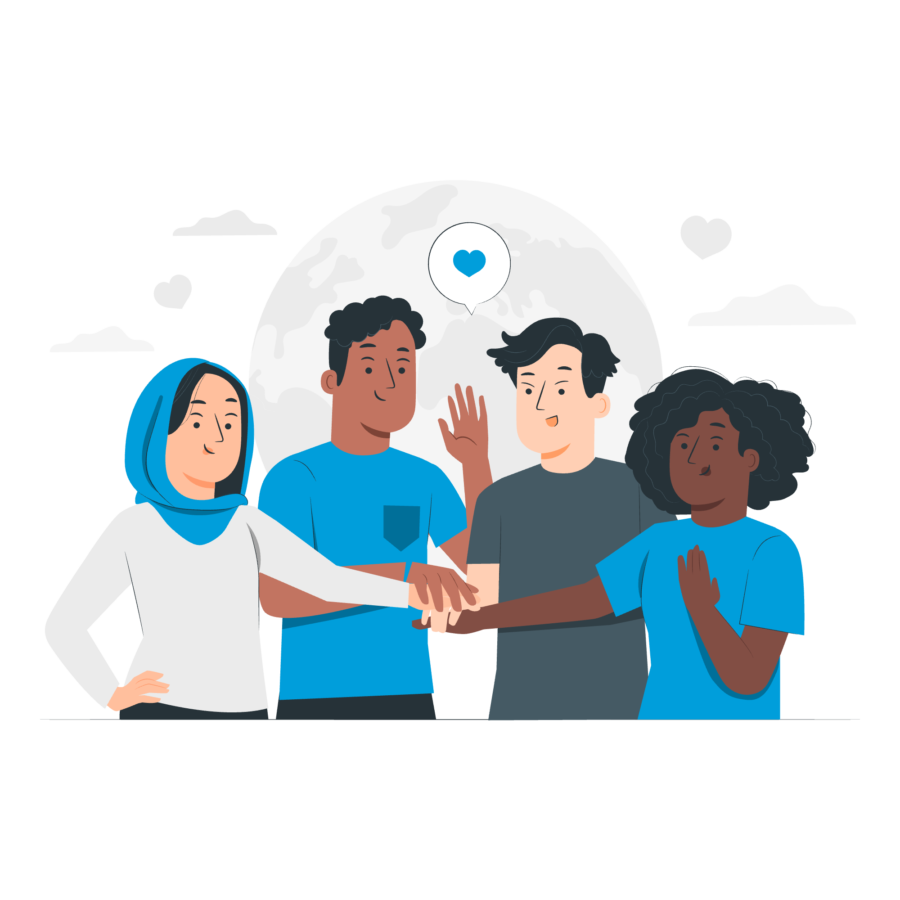 Have the opportunity to work with a truly diverse workforce. At UNICC, we believe in creating an inclusive and diverse workplace where every employee feels valued, respected, and supported. We believe that diversity of thought, perspective, and experience drives innovation and creativity, and that our differences make us stronger as a team. We are committed to recruiting, hiring, promoting, and retaining employees from diverse backgrounds and perspectives, regardless of race, ethnicity, gender, age, sexual orientation, religion, or any other aspect of diversity.
Enjoy a comprehensive benefits package that includes competitive salaries, generous paid time off, flexible scheduling options, family support including child education and programs designed to support physical, mental, and emotional well-being. Please check the links to know more about the benefits of working with UNICC: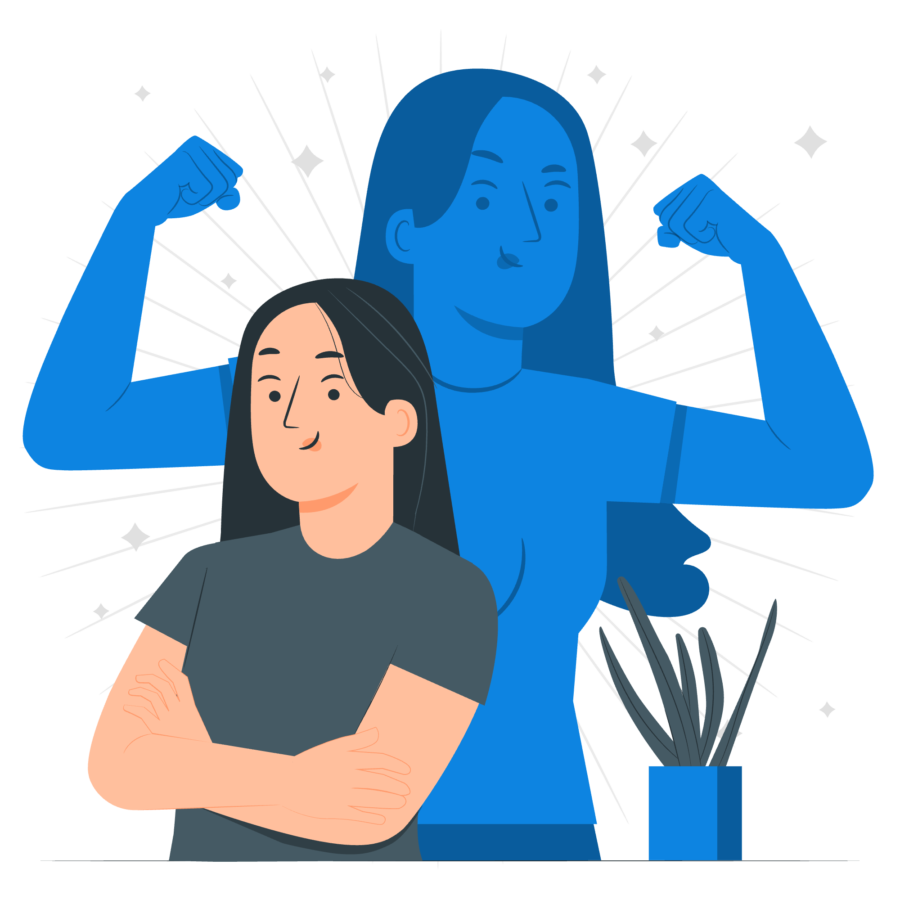 Contribute to removing barriers to women in technology. Play a key role in bridging the gender gap in the digital sector by actively working to eliminate obstacles that prevent women from pursuing technical roles and helping to reduce digital exclusion.
Interested in joining us? The lists below show the vacancies and internships currently available at UNICC. If you do not find any open opportunity that matches your profile at this stage, please send us your CV at [email protected] and we will contact you if a new job opportunity that could match your profile and preferences is available.​
Current Vacancies
Vacancy Notice Number
Position Title
Grade
Date of Closing
Job Type
Duty Station
Apply
TALENTPOOL/01/MUL
Brindisi (Italy), Geneva (Switzerland), Madrid (Spain), New York (USA), Rome (Italy), Valencia (Spain)
Current Internships
UNICC has a number of places for final year, recently graduated or Masters students specializing in information technology or other relevant disciplines. In addition to work experience, an UNICC Internship provides a unique opportunity to experience a truly international and multi-cultural environment.​ UNICC has hosted internships at many of its offices. Please check the link to know more about the benefits of paid internship at UNICC.
Current internships include any with open Closing dates below. Conditions:
​Qualifications – Candidates must be recently graduated, or in final year university attendance, specialising in areas that are relevant to UNICC's line of business​ such as Computer Science, Business Management, Human Resources Management and other related fields.
Objectives – Work carried out at UNICC must be in compliance with​​​​ their studies. ​ ​
Duration – Three to ​​​six months, starting any time during the year.
Remuneration – Successf​​​​​ul candidates will be remunerated on a monthly basis.​
Language – A good knowledge of English and a working knowledge of another UN official language is essential.​
Insurance – Interns m​​​​​ust be covered by their own health insurance.
Nationality – From ​​​​Member States of the UN.​​ ​ ​​ ​ ​ ​
Appointment – Selected students will be invited for an intervie​​​w, after which a final decision will be taken.
Unsolicited applic​​ations will not be answered.
Vacancy Notice Number
Position Title
Grade
Date of Closing
Job Type
Duty Station
Apply
ICC/23/MUL/YP6
Internship - 6 months + Temporary appointment (G3) based on performance
Brindisi (Italy), Valencia (Spain)
ICC/23/MUL/YP5
Internship - 6 months + Temporary appointment (P1) based on performance
Brindisi (Italy), Rome (Italy), Valencia (Spain)
How We Work
Our Expertise
The unique business environment of UNICC requires a workforce that is knowledgeable in deploying and supporting diverse technologies, as well as support staff with a high level of expertise in their domain. It demands staff to share United Nations' commitment to achieve the Sustainable Development Goals, ethics, regulations and business environments.
Work Environment
Within the unique environment of the United Nations, UNICC deals with a broad range of technologies. UNICC places a lot of emphasis on operational excellence and high quality services following security and other industry standards. UNICC is also focused on providing a positive environment ensuring a good work-life balance for its staff.
Staff Development
UNICC is both a challenging and rewarding environment. UNICC puts a lot of emphasis on its staff development. Working for UNICC, you will be given the opportunity to maintain and enhance your knowledge on relevant areas of expertise. UNICC has a robust learning program including LinkedIn Learning and other skills-based training events.
Culture, Diversity and Inclusion
UNICC provides an excellent opportunity to work in a multi-cultural environment and benefit from the enriching experience of getting to know other people from various nationalities and cultures, their unique traits, backgrounds and perspectives. UNIC​C is an equal opportunity employer​ and particularly encourages applications from women.