UN​​​ICC is the core strategic partner for the United Nations system, providing agile, cost-effective, UN-audit compliant high value digital business solutions. UNICC is highly competitive with today's technology marketplace, often building synergies with industry partners as well as with its Clients and Partner Organizations.
How we create value. UNICC brings more to the table with:

Experience and expertise for UN organizations
United Nations Immunities and Privileges
UN mandate for shared services delivery, efficiently, cost-effectively
Standards and best practices adherence
Superior operations and agile project management
Partner Organizations have a say in UNICC strategy and direction
Strategic partnerships with global organizations with shared agendas.
Key UN endorsements. Read excerpts from Joint Inspection Unit (JIU reports with recommendations for UN Agencies to consider UNICC for its cloud computing and cybersecurity solutions.
 Awards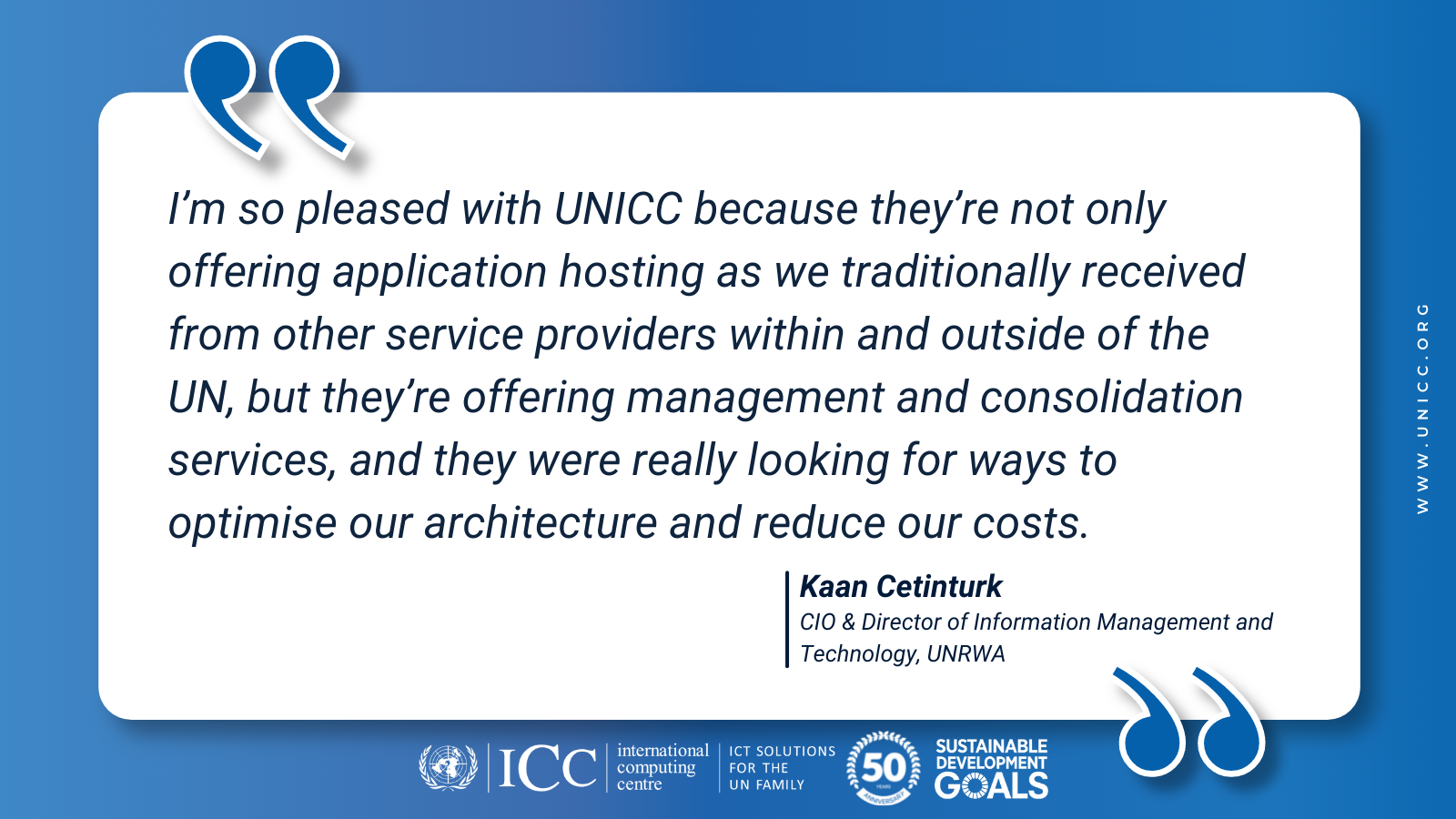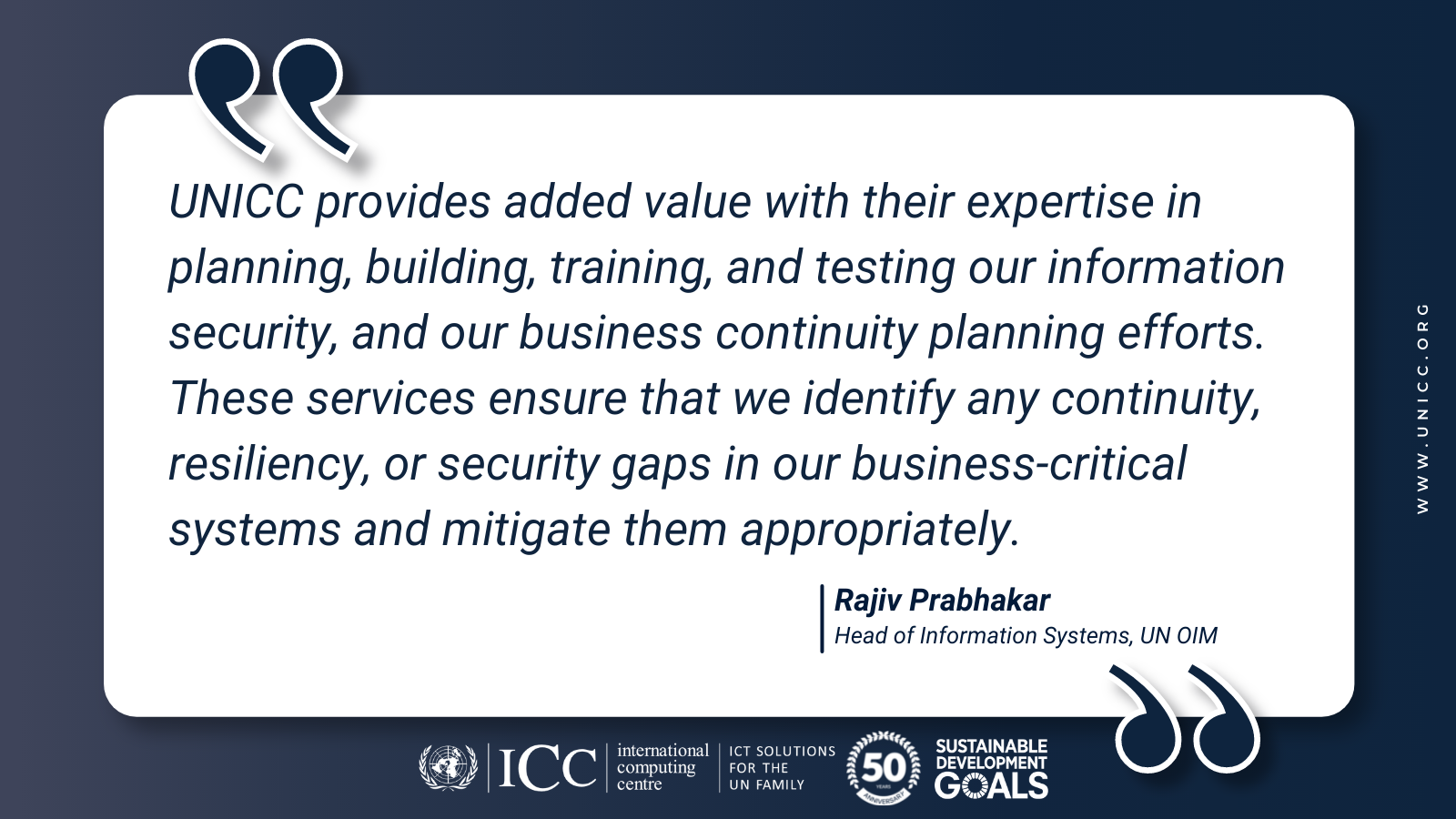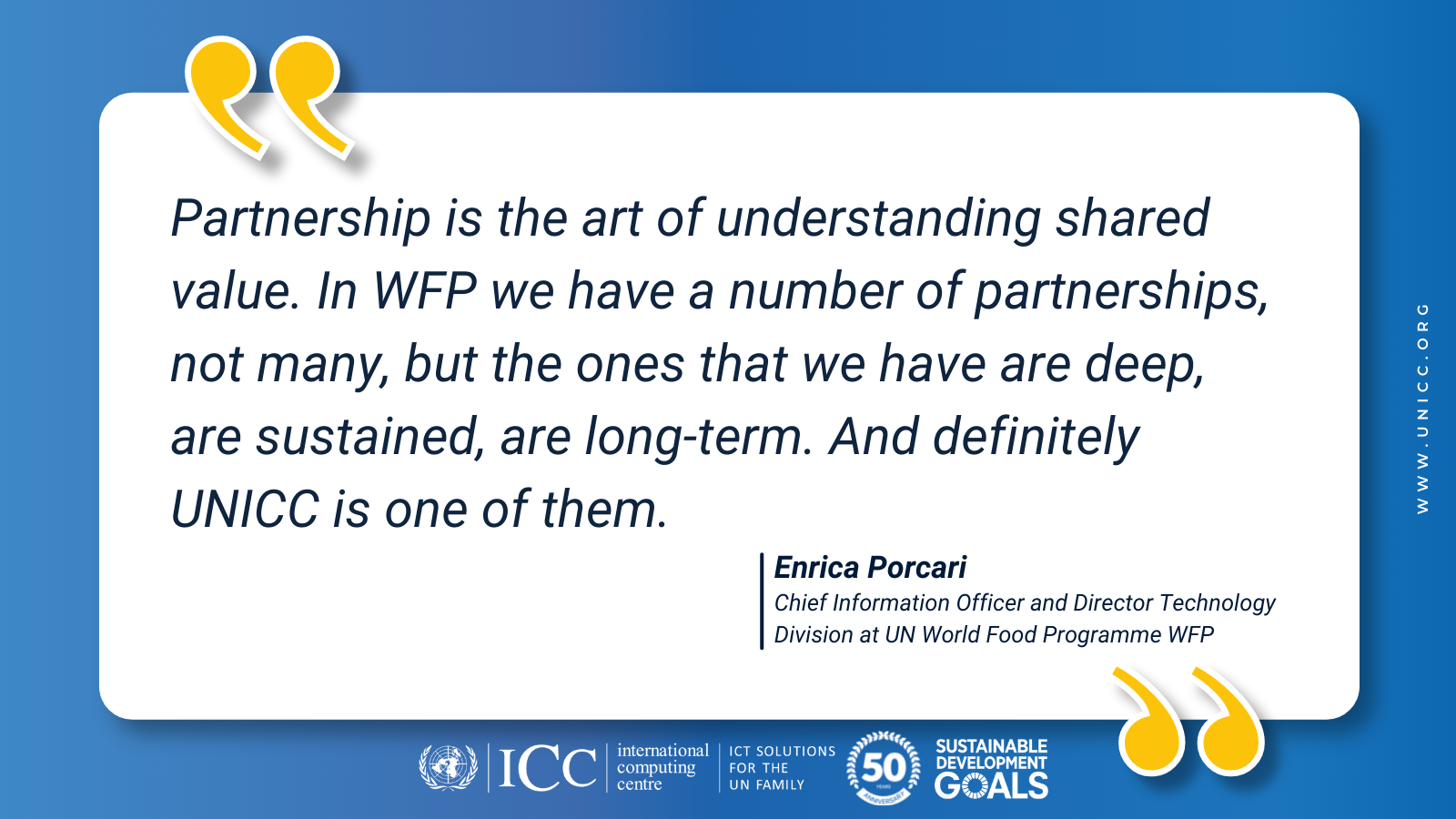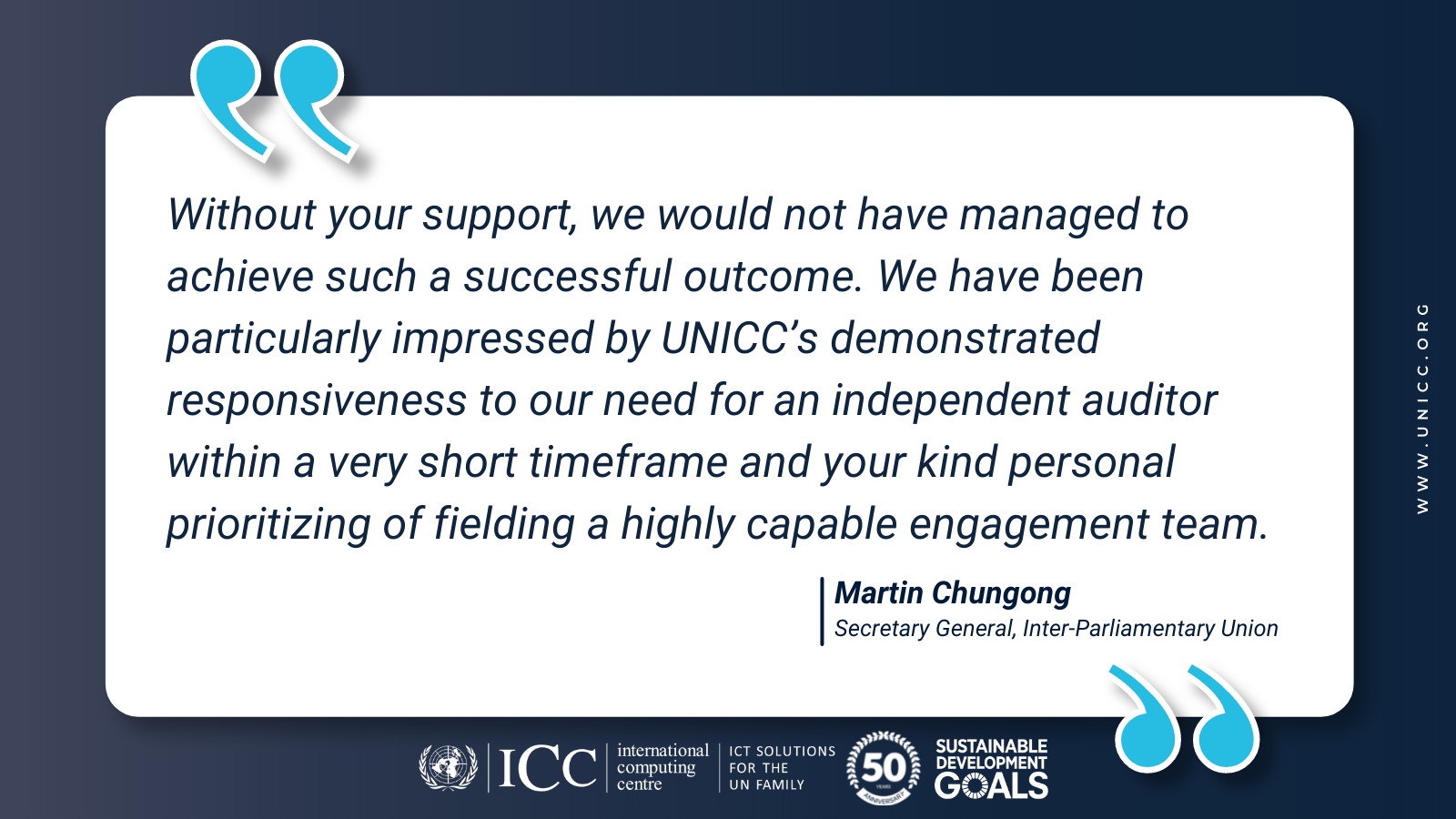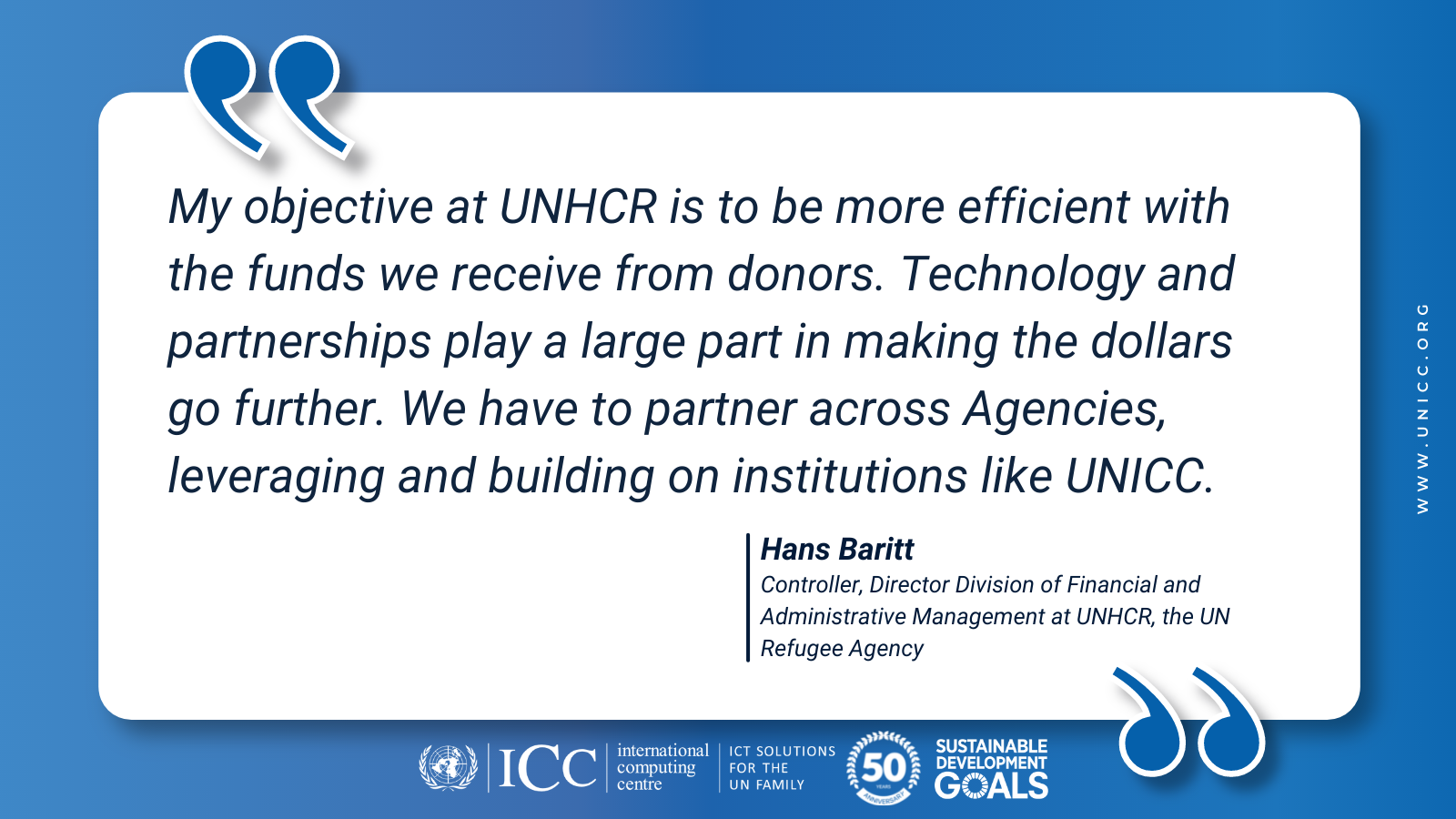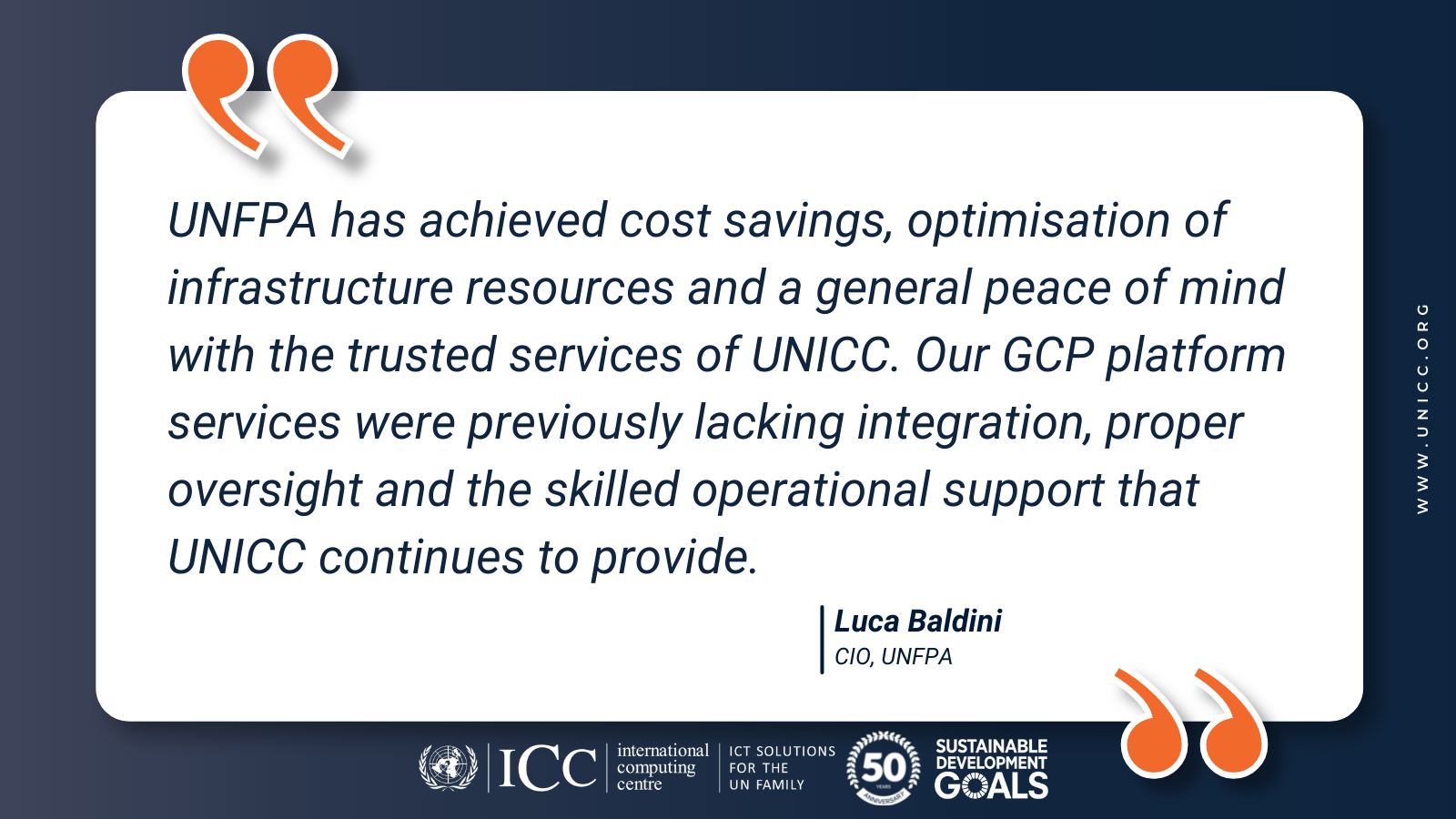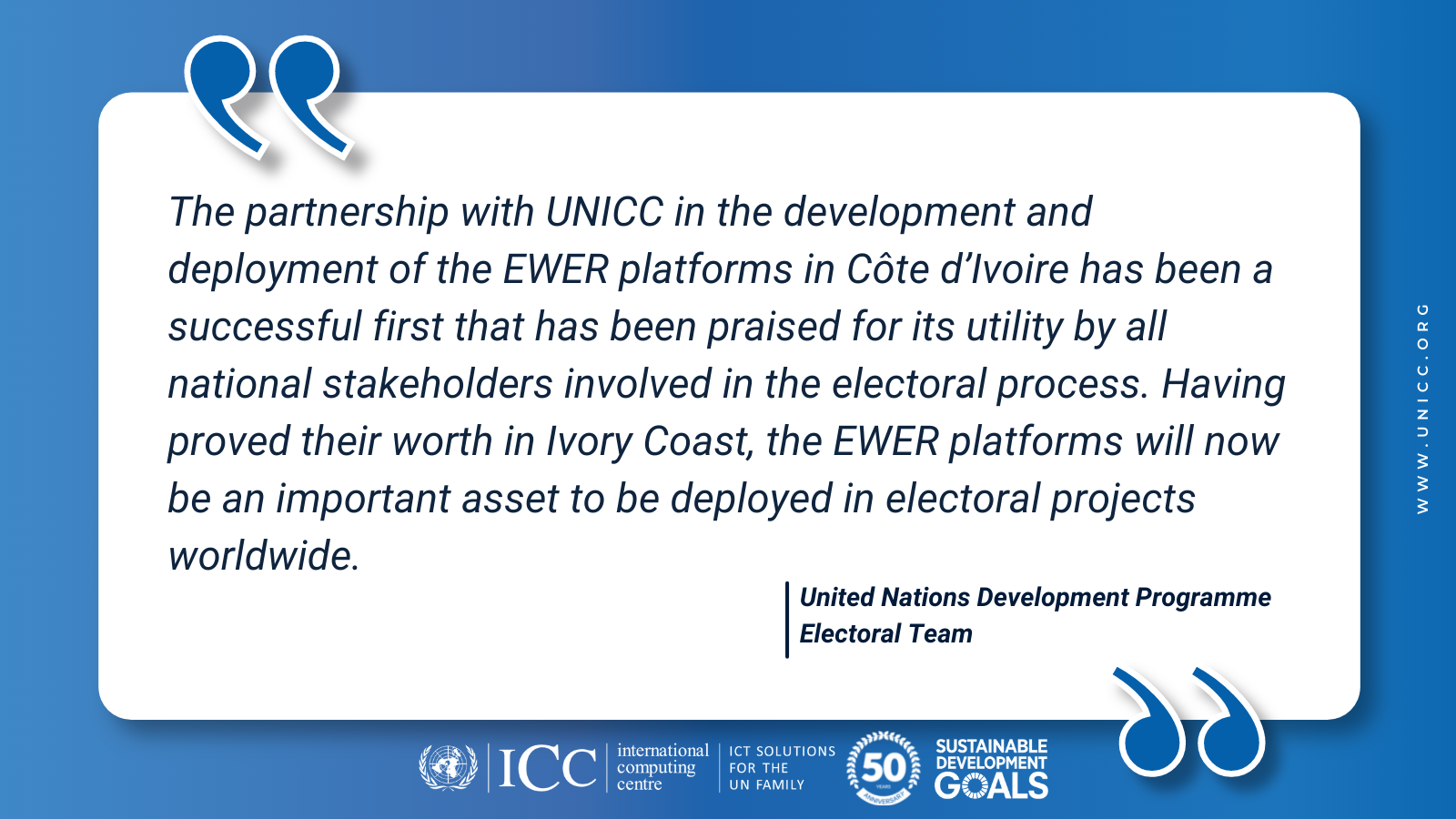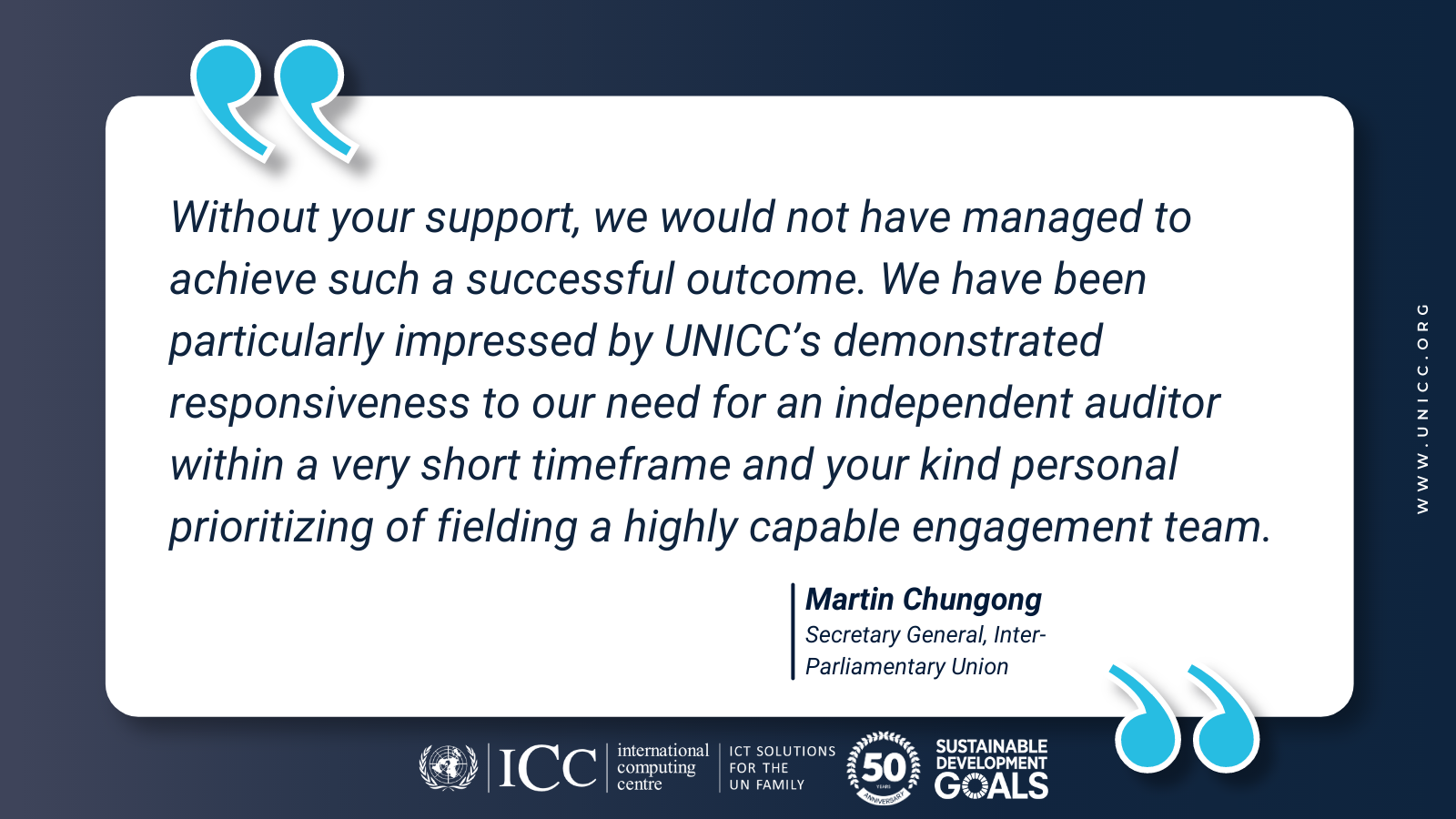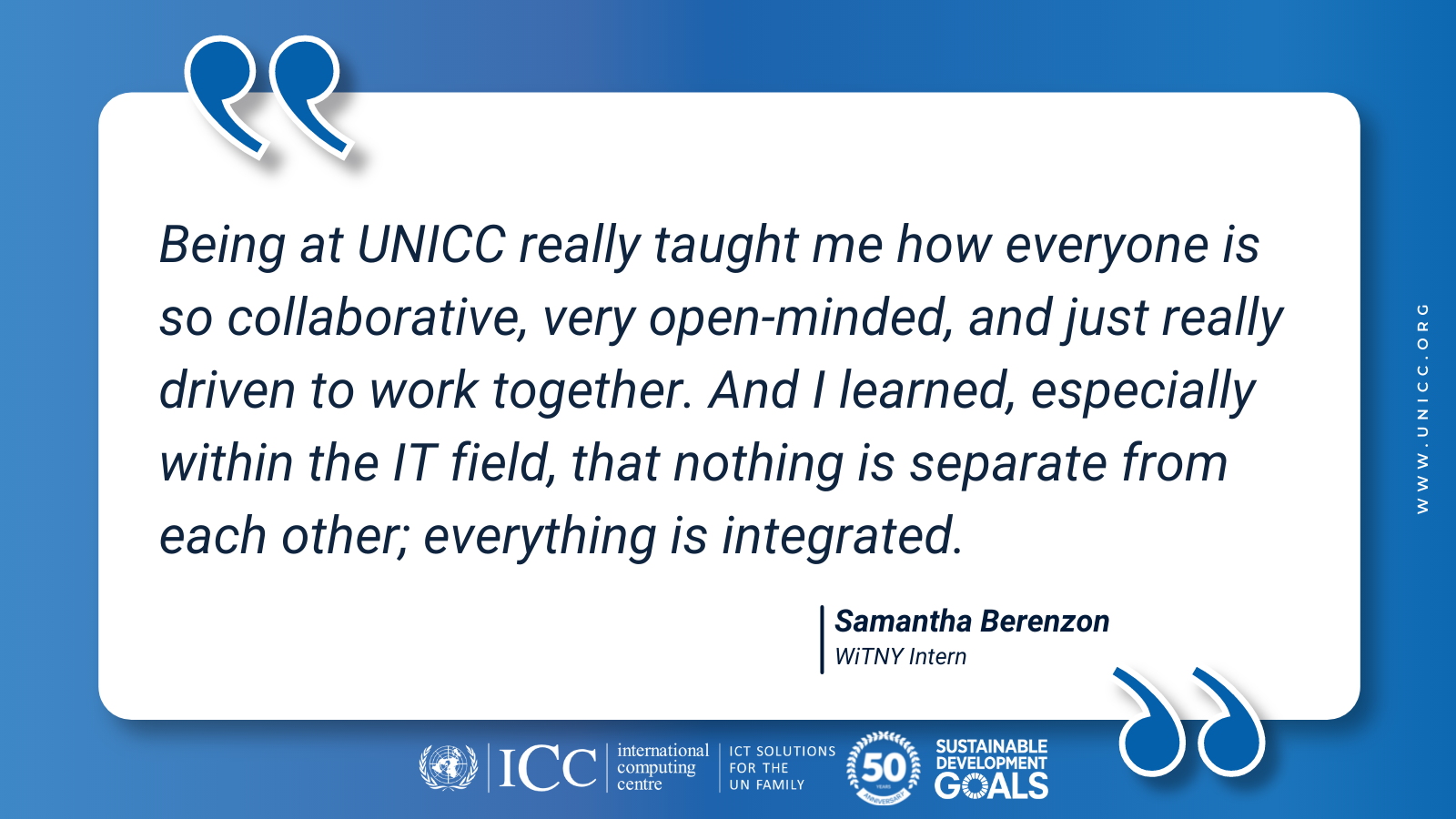 We enable the UN family's vision
We offer shared and scalable solutions
We provide a cost-recovery model
We were created by the UN General Assembly as the shared services ICT organization of the UN. We enable our Clients and Partner Organizations to innovate and deliver. We envision and enable their digital transformation journeys.
We provide trusted services and economies of scale to the UN family and other international organizations. We see a growing demand for shared services, with cost savings and business efficiencies for our Client's digital engagements.
We, as a not-for-profit, charge transparently and based on services and digital business solutions, with surplus funds refunded at the end of engagements. We net down to zero at the end of each biennium.