UNICC participates in 1 October UNGA side event
UNICC's Learning Services and Application Delivery teams collaborated with the United Nations Office of Counter-Terrorism (UNOCT) to design, implement and launch its new "Connect & Learn" Learning Management System (LMS) platform, on 1 October 2021 on the margins of the 76th session of the United Nations General Assembly.
The "Connect & Learn" platform offers a unique opportunity for UNOCT's partners and beneficiaries of capacity-building to connect worldwide through a Communities of Practice forum and learn through its eLearning component that offers a wide range of self-paced modules and instructor-led courses and on counter-terrorism.
UNICC's Learning, Application Delivery and Communications teams demonstrated a high level of proactive and professionalism in delivering UNOCT's new Connect & Learn platform and its launch event, contributing to our mandate through innovation.

Leila Ezzarqui, Chief, External Partnerships Section (EPS), Special Projects & Innovation Branch, United Nations Office of Counter-Terrorism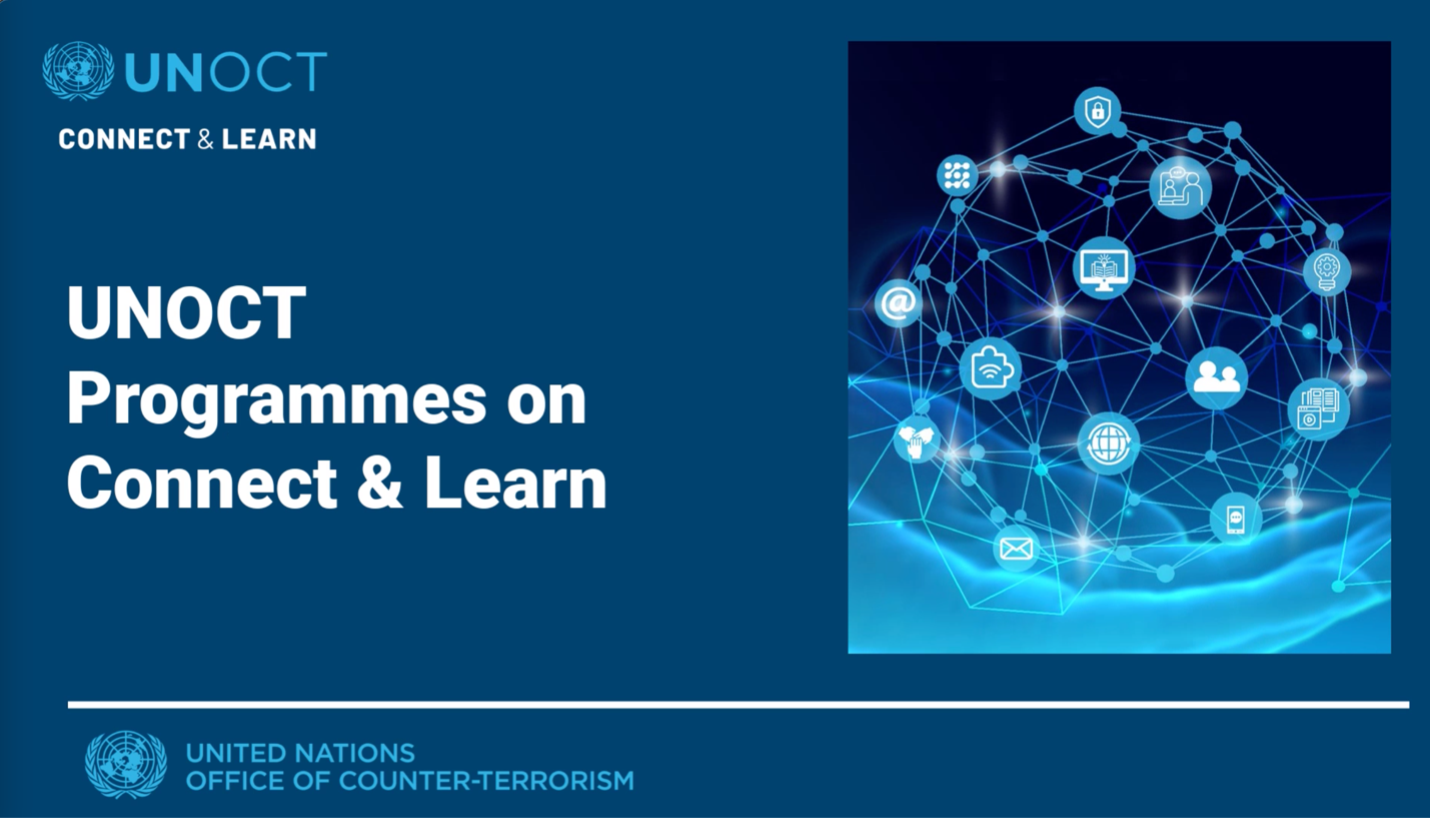 The development of the Connect & Learn Platform in partnership with UNICC shows how UNOCT continuously seeks to better support international efforts to counter-terrorism and prevent violent extremism through innovative approaches. On the one hand, the platform contributes to support to programmatic activities through an online capacity-building delivery and acts as an accelerator of in person activities.
On the other hand, the online Communities of Practice forum enables Member States, the private sector, regional organizations, civil society, and academia from across the globe to share information, knowledge, good practices, and lessons learned allowing UNOCT to strengthen the scope and depth of its work.
The platform features flagship UNOCT Global programmes such as Human Rights and Counter-Terrorism in Central Asia; Preventing and Responding to Weapons of Mass Destruction and Chemical, Biological, Radiological and Nuclear Terrorism; Cyber Security and New Technologies; Gender and Identity Factors; Countering Terrorist Threats against Vulnerable Targets; Border and Security Management; Fusion Cells; Security of Major Sporting Events, and Promotion of Sport and Its Values as a Tool to Prevent Violent Extremism; Countering Terrorist Travel; Preventing and Countering Violent Extremism; and its Program Offices for Counter-Terrorism and Training in Africa and International Hub on Behavioural Insights to Counter-Terrorism.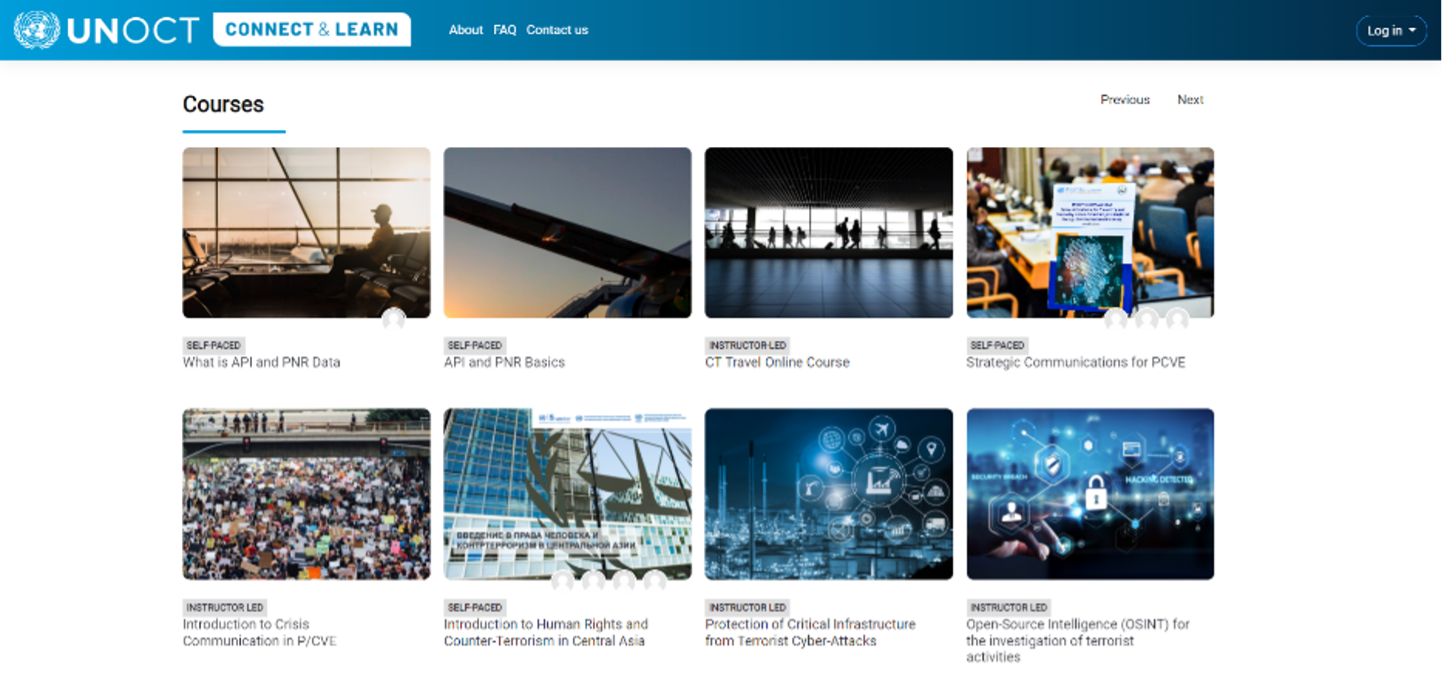 The launch event demonstrated the importance of adopting 'whole-of-society' approaches to countering terrorism and preventing violent extremism with guest speakers from UN Member States, civil society organisations, the private sector and academia.
During the event, UNOCT presented two videos produced by UNICC's Communications team. The first video was an animation video demonstrating the Connect & Learn platform that UNICC helped to develop, highlighting the eLearning and Communities of Practice features and tools within the platform, along with some of the engaging content. The second one was a short video which showcased the UNOCT programmes available at the LMS platform, for accelerated capacity building and outreach activities.
The UNICC Learning Services and Communications teams were present at the event, to assist and answer any questions related to the platform and services that UNICC provides.
Watch the recorded event on: UN WebTV (https://media.un.org/en/asset/k1p/k1pzcr1a18).
For more information, visit the UNOCT web page on the Connect & Learn platform launch.