The International Telecommunication Union (ITU), in its 2020 Innovation Challenge, recognized UNICC for its design, development and delivery of the UN Digital Academy.
UNICC was among nine winners in the category of 'Ecosystem Best Practices,' which showcased 'ecosystem builders with good practices that nurture an enabling environment for innovators in their communities'. As an ecosystem builder, UNICC and Microsoft provide a shared platform for digital learning and capacity development for UN Agency personnel. The UN Digital Academy is one example of how UNICC delivers training and instructional material curated for member UN Agencies in a non-profit model. It offers courses in English, French and Spanish.
The UN Digital Academy is a joint effort between UNICC and Microsoft's Tech for Social Impact group. It helps to keep UN personnel up to date in their areas of digital business expertise. It offers role-based learning tracks for general and technical subjects in the ever-changing Microsoft cloud, from Microsoft 365 tools and accessibility to Azure certification tracks on data and artificial intelligence along with Power BI and Power Apps.
With teleworking as the norm amid the COVID-19 pandemic, the Academy also helps staff to get up to speed on the latest virtual collaboration and productivity tools. The project is fully-launched and will continue to adapt and change over time, as new training content, user experience improvements, and potentially new tech partners take part in its vision and scope.
Winning ideas in the ecosystem building category came from a diversity of countries – Egypt, Indonesia, Moldova, Nigeria, Oman, Pakistan, Russia, Serbia and the United States – in the challenge subcategories of 'building innovation capacity,' 'guiding innovation dynamics' and 'integrating ICT innovation in key sectors.'
The UN Digital Academy helps to foster and deepen the United Nation's internal capacities in digital innovation and transformation, in support of the UN Secretary-General's Strategy on New Technologies.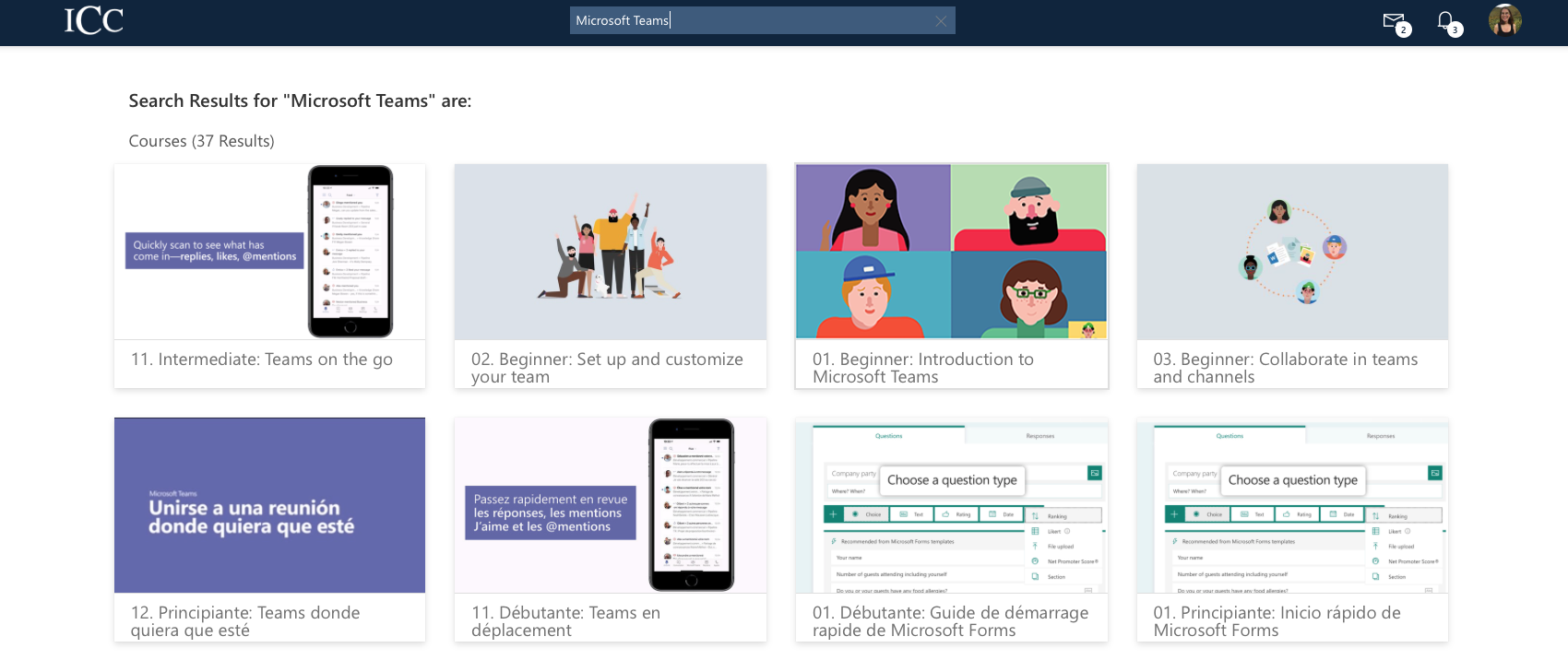 UNICC is honoured to be among the 20 winners overall, including the categories of 'Digital Change-Makers' and 'Women in Technology.' Organized by ITU, EQUALS and INPUT Hungary, the challenge ran from May to August, and a jury of 12 experts selected the winning initiatives in September. 
In October, the winners went through a preparation phase, had a chance to meet each other at a series of virtual innovation boot camps and participate in the Global Innovation Forum at the end of the month. The Forum is a five-day immersive programme that takes the participants on global and regional learning journeys to prepare them to accelerate digital transformation in their communities.
Bill Allen, UNICC Communications Officer, made the bid to the challenge in the make of the whole UNICC and Microsoft UN Digital Academy team, and Franca Vinci, Head, Learning Services took up the baton and participated in the Global Innovation Challenge.
What made the UN Digital Academy one of this year winning ideas is its unique value propositon of responding to the UN's need to prepare and adapt to the future of work by enabling adaptation, innovation and growth.