UNICC is pleased to announce that its annual Common Secure Conference for 2023 will take place as an onsite event at the premises of the United Nations Support Base in Valencia, Spain, on 27-29 September 2023.
The purpose of the conference is to develop synergies and enhance collaboration within the UNICC partners ecosystem that comprises UN and UN related International Organizations as well as partners from the private sector and other entities.
DAY 1 – September 27, 2023: Presentations and Panel Discussions by UN system Experts*
DAY 2 – September 28, 2023: Presentations by Cybersecurity Experts*
DAY 3 – September 29, 2023: Vendor Presentations*
*Closed to public
This year UNICC Common Secure Conference will be preceded by 2023 UNDP/UNICC/FIRST Technical Colloquium which will also take place at the premises of the United Nations Support Base in Valencia, Spain, on 25-26 September 2023, hosted by UNDP and UNICC. The event is open to the public with one day dedicated to plenary presentations and speaker sessions, followed by another day for trainings and workshops.
For more information and registration for the Technical Colloquium please visit the FIRST website here.
Agenda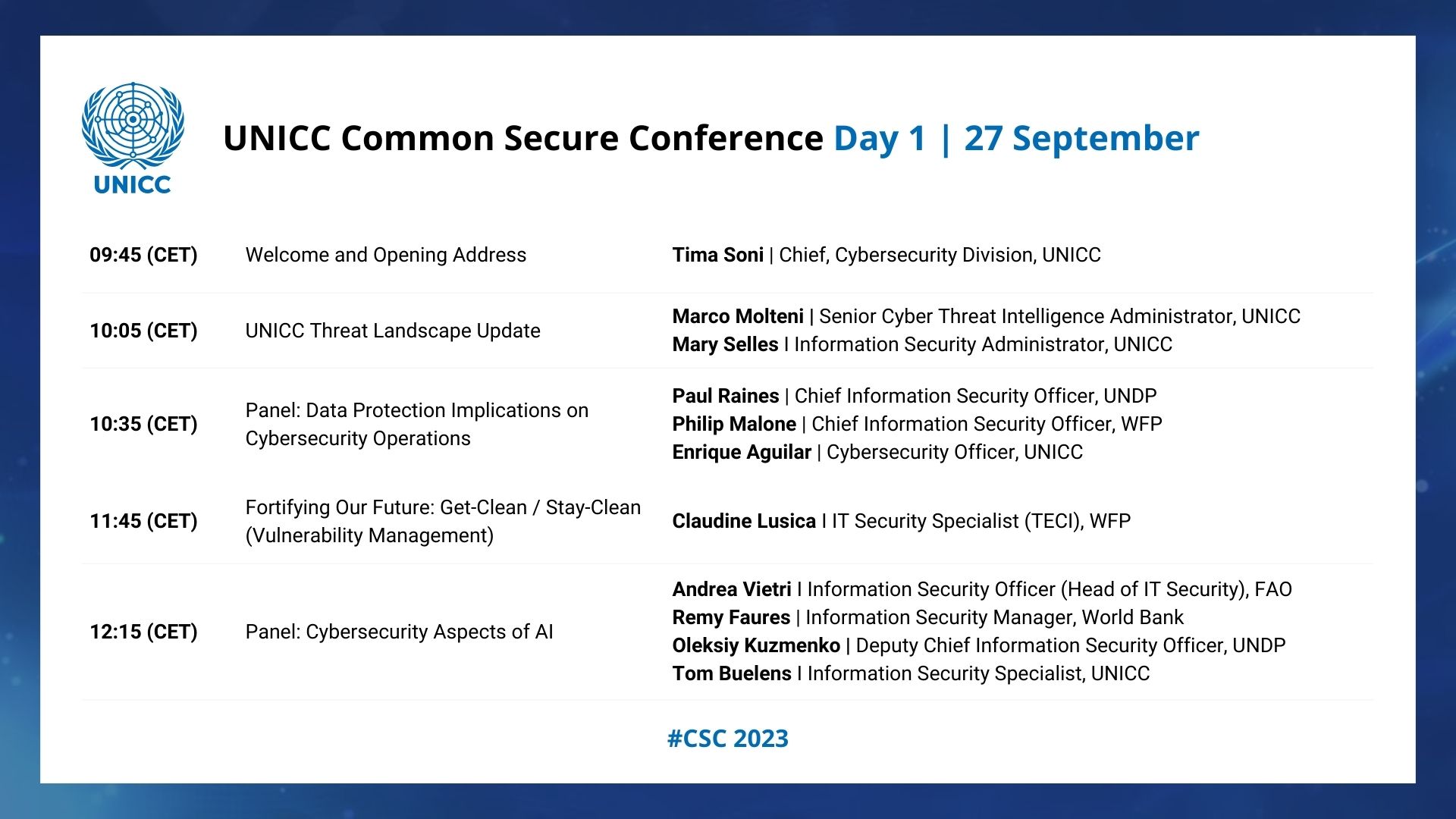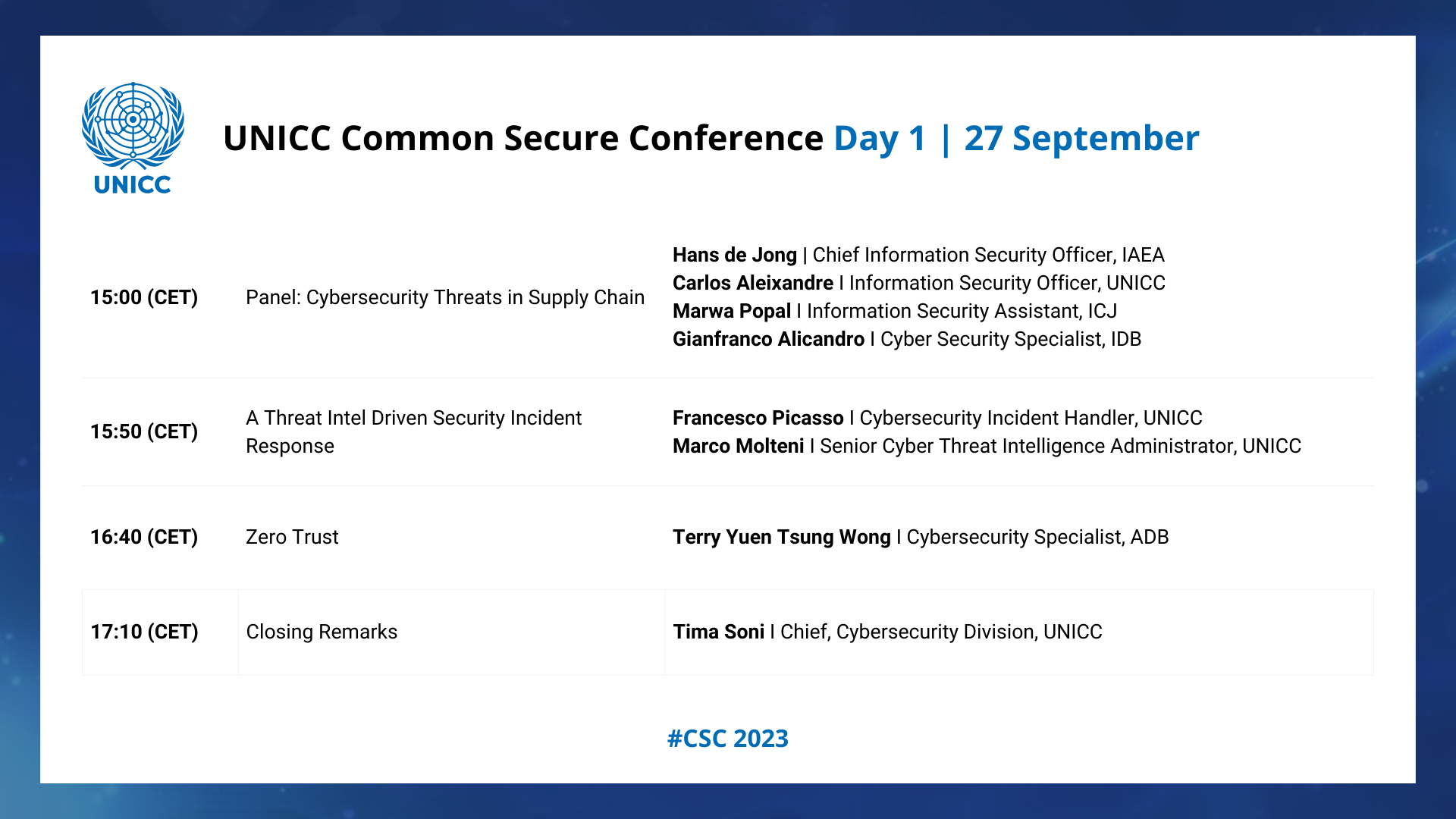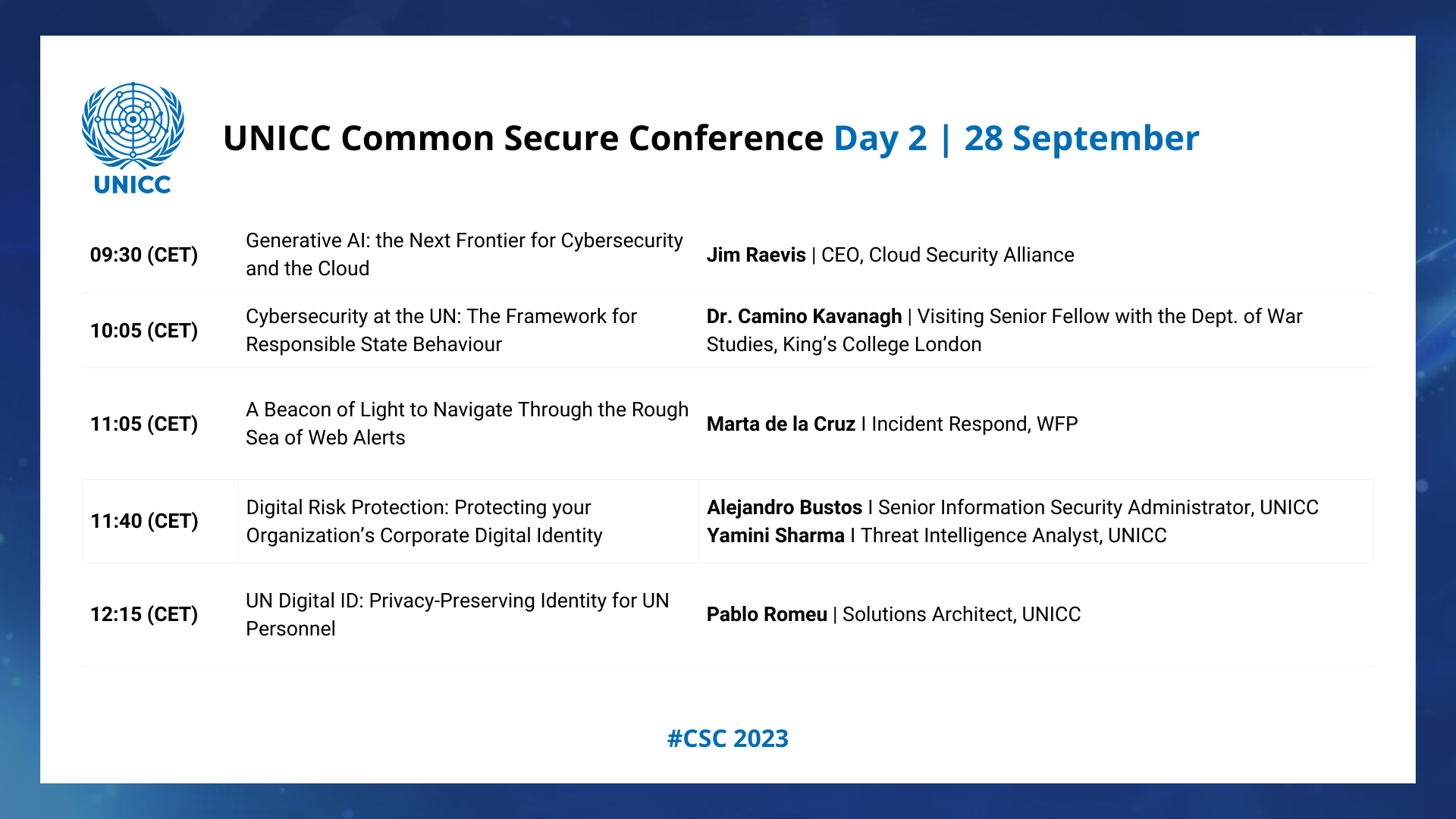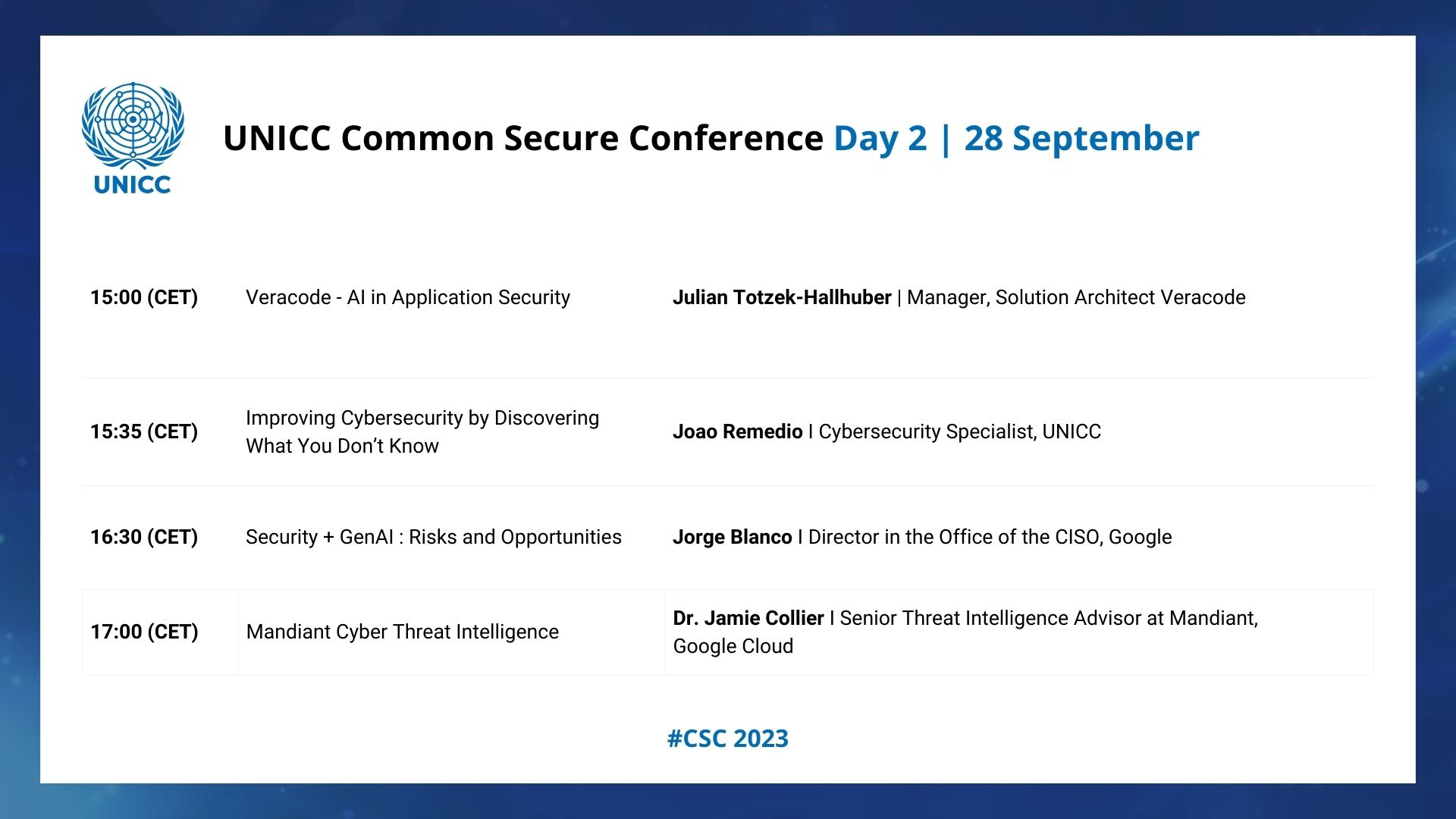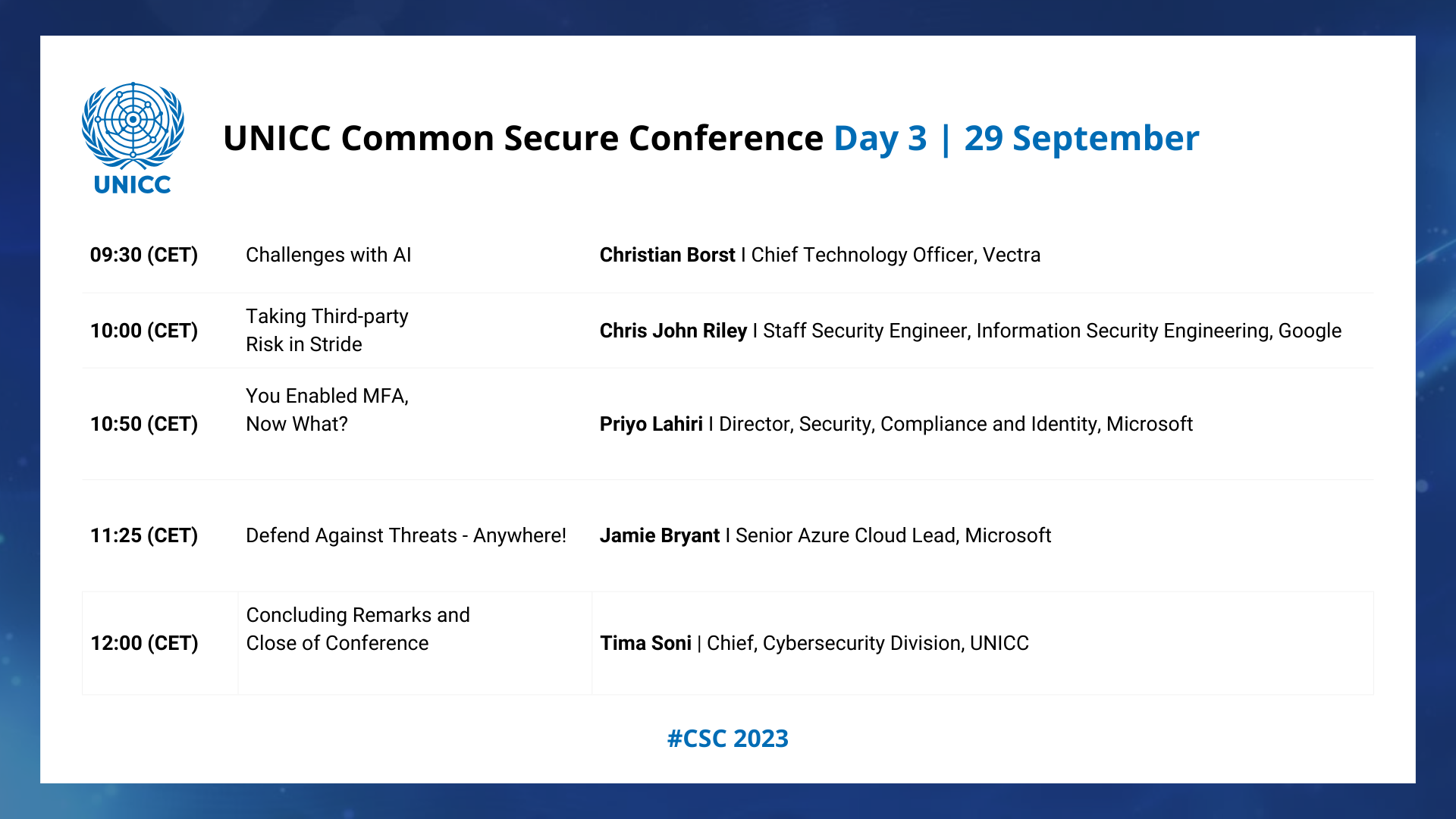 Speakers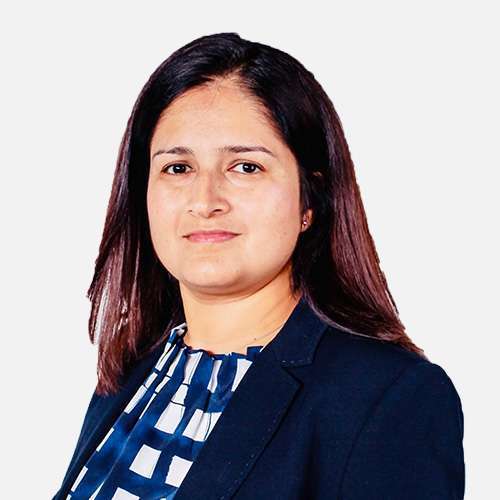 Tima Soni
Chief, Cybersecurity Division, UNICC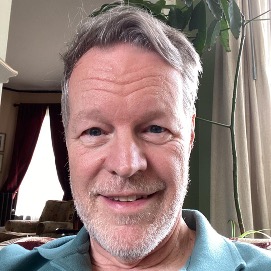 Paul Raines
CISO,
UNDP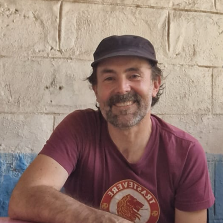 Philip Malone
Ad-Interim CISO,
WFP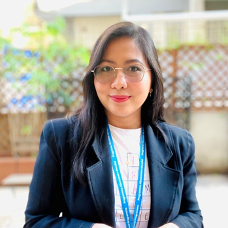 Claudine Lusica
IT Security Specialist (TECI),
WFP

Andrea Vietri
ISO, Head of IT Security,
FAO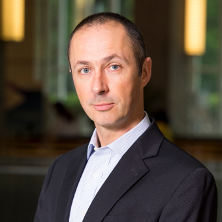 Remy Faures
Manager, Information Security, World Bank
Oleksiy Kuzmenko
Deputy CISO,
UNDP
Hans de Jong
CISO,
IAEA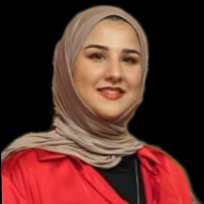 Marwa Popal
Information Security Assistant, ICJ

Gianfranco Alicandro
CISO,
IDB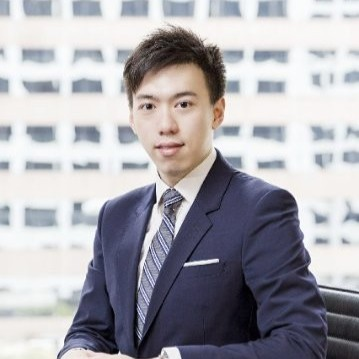 Yuen Tsung Wong
Cybersecurity Specialist,
ADB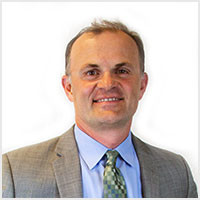 Jim Reavis
CEO, Cloud Security Alliance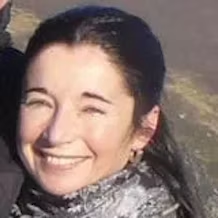 Dr. Camino Kavanagh
Visiting Senior Fellow, King's College London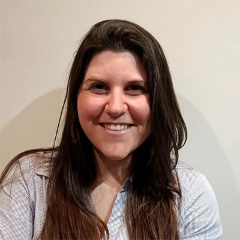 Marta de la Cruz
Incident Responder, WFP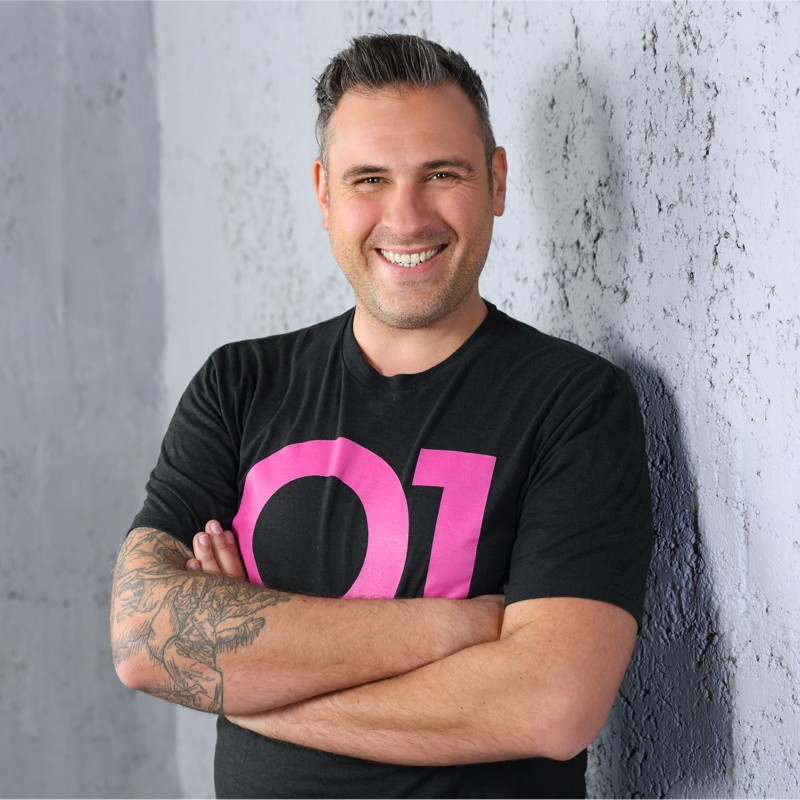 Julian Totzek-Hallhuber, Manager Solution Architects, Veracode

Jorge Blanco
Director in the Office of the CISO, Google
Dr. Jamie Collier
Senior Threat Intelligence Advisor, Google Cloud
Christian Borst
CTO,
Vectra
Chris John Riley
Staff Security Engineer, Information Security Engineering, Google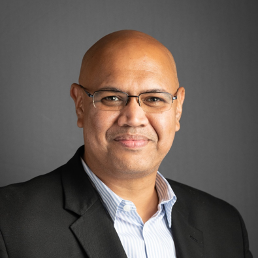 Priyo Lahiri
Director, Security, Compliance and Identity, Microsoft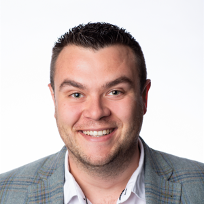 Jamie Bryant
Sr. Azure Cloud Lead – UN & International Development, Microsoft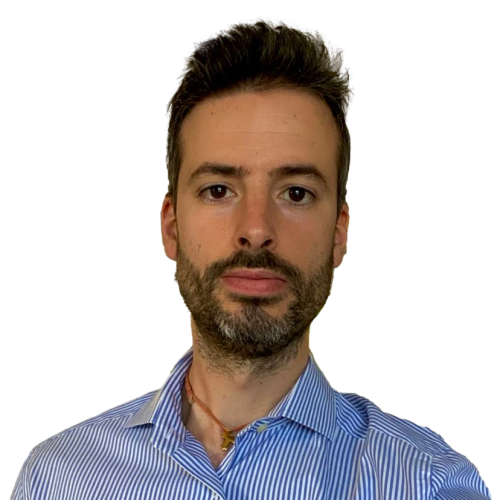 Marco Molteni
Senior Cyber Threat Intelligence Analyst, UNICC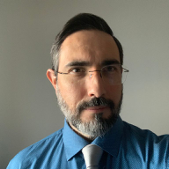 Enrique Aguilar
Cybersecurity Officer, UNICC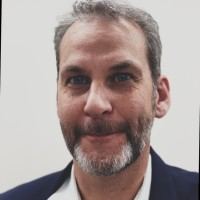 Tom Buelens
Information Security Specialist, UNICC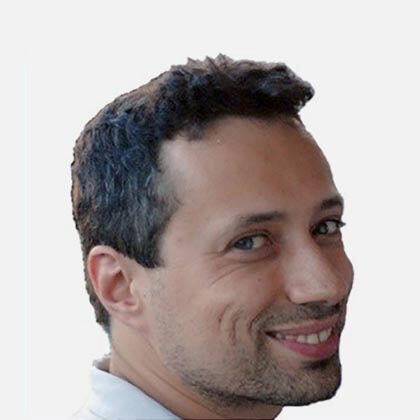 Francesco Picasso
Cybersecurity Incident Handler, UNICC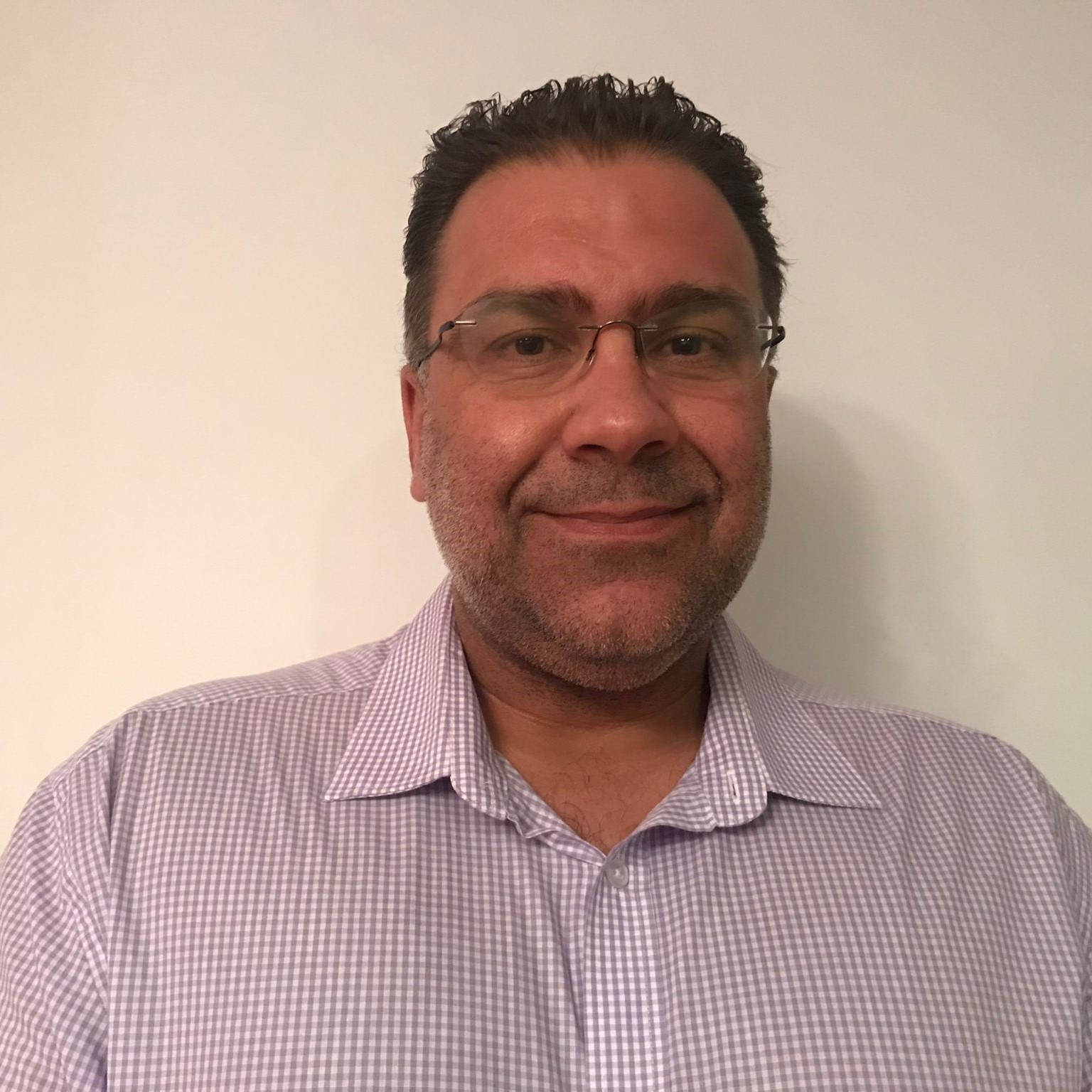 Alejandro Bustos
Sr.Information Security Administrator, UNICC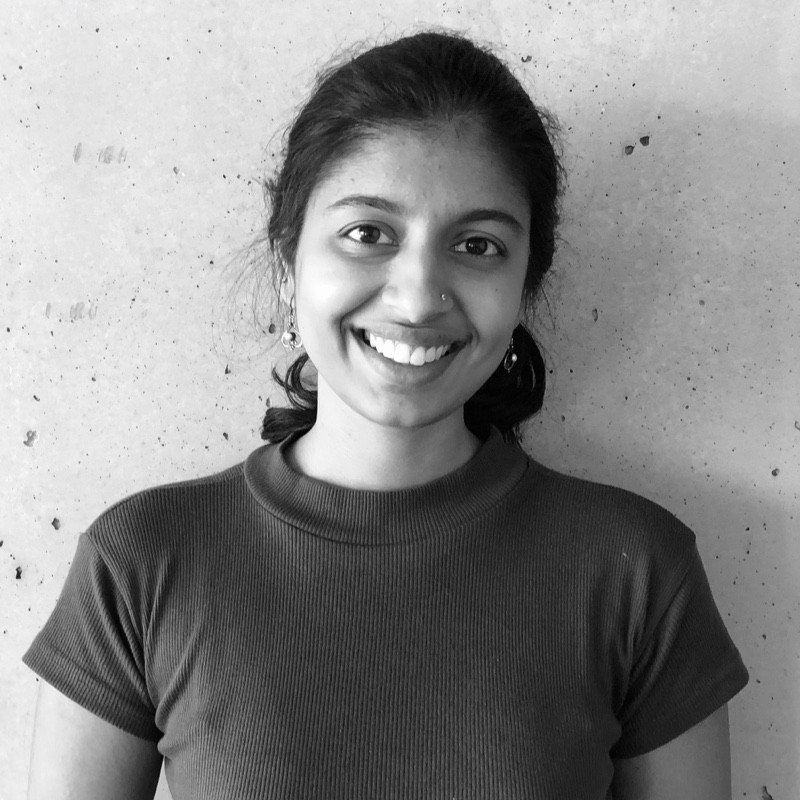 Yamini Sharma
Threat Intelligence Analyst, UNICC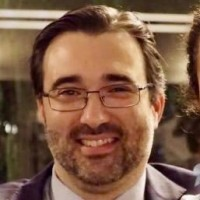 Pablo Romeu
Solutions Architect, UNICC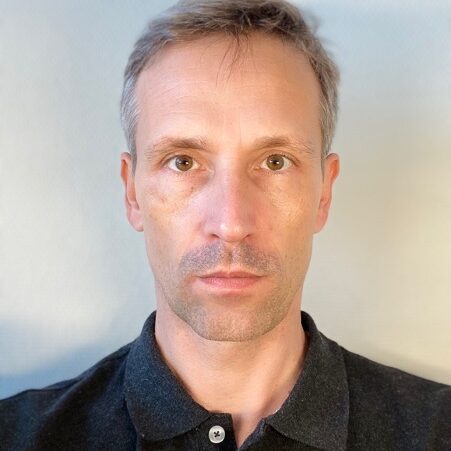 Joao Remedio
Cybersecurity Specialist, UNICC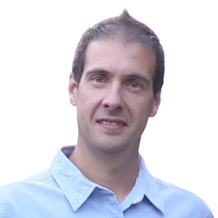 Carlos Aleixandre
Associate ISO,
UNICC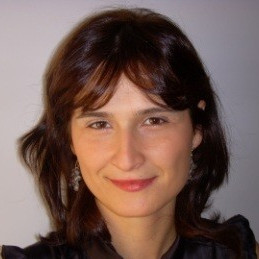 Mary Selles
Information Security Administrator, UNICC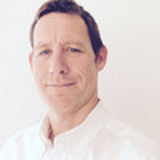 Gavin Scallan
Cybersecurity Solutions Officer, UNICC
(Moderator)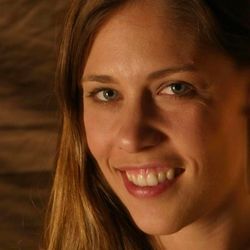 Emily Bennett
Business Relationship Manager, UNICC
(Moderator)
Location
The conference will be held at UNICC's office in Valencia, located at the United Nations Support Base in Valencia, Spain.
Avinguda Comarques del País Valencià, 2
46930 Quart de Poblet
Valencia, Spain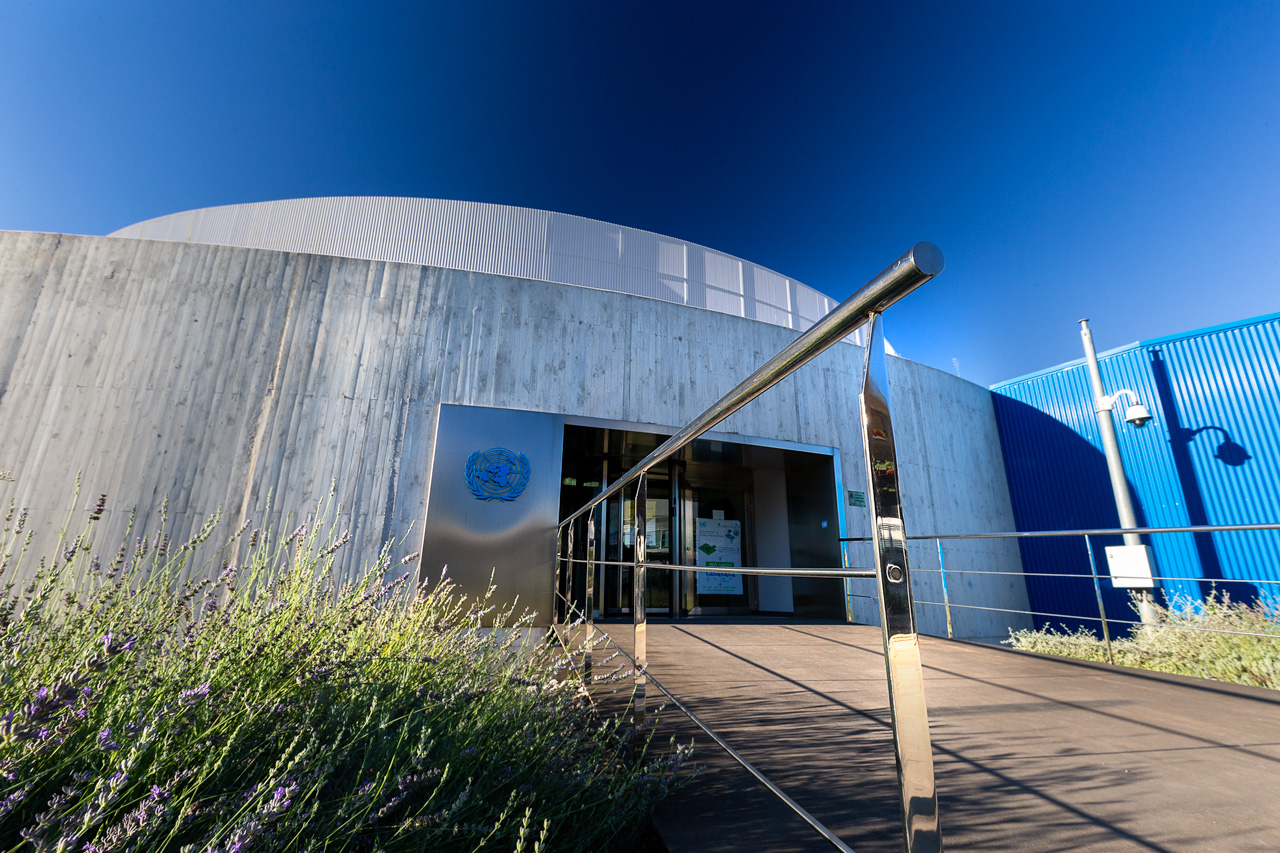 Past Conferences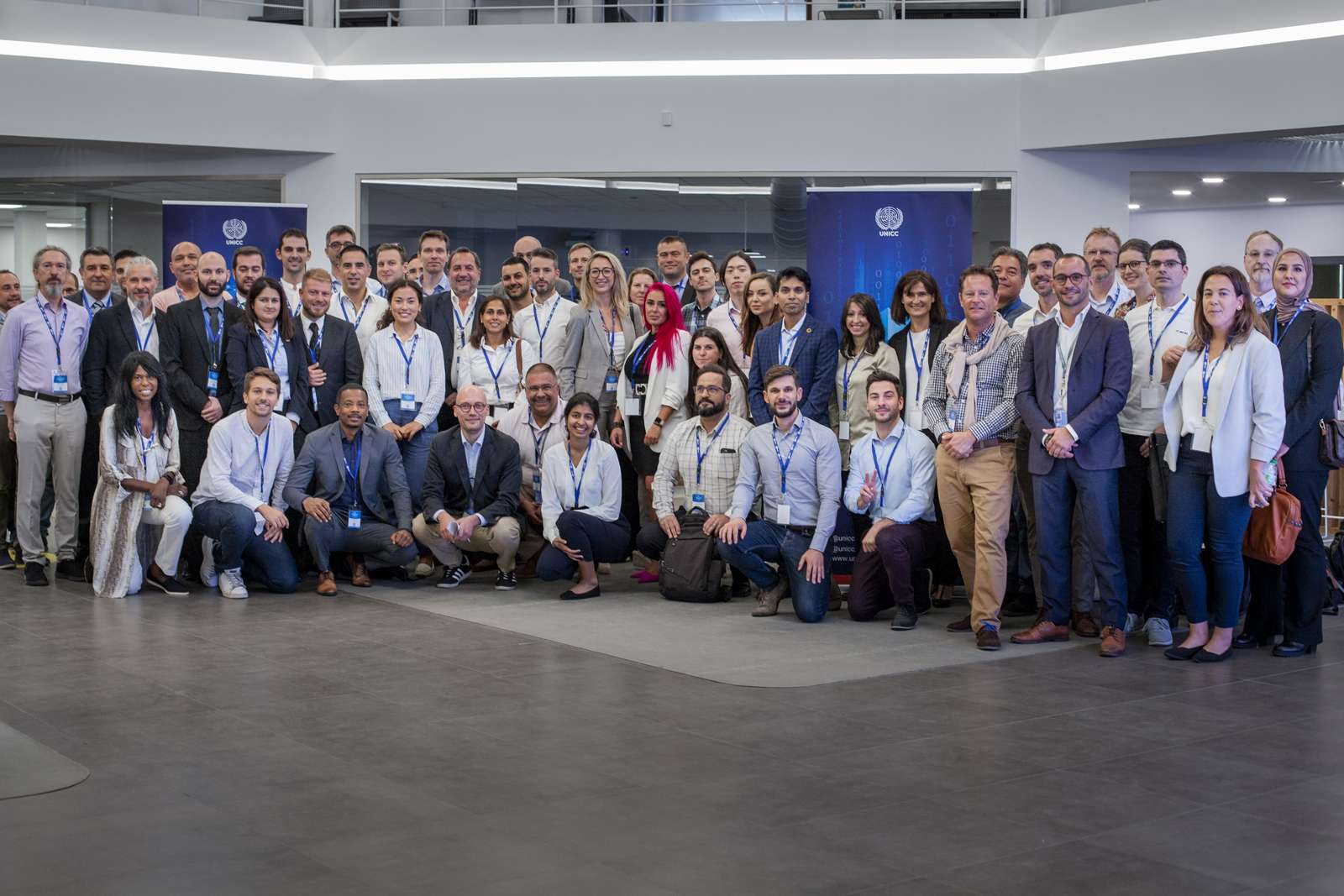 UNICC hosts an annual Common Secure Conference with the goal to bring its information security Partners together to increase the UN family circle of trust, share intelligence on cyber practices and provide feedback on UNICC Common Secure services. The multi-day workshop blends vendor and regional stakeholder sessions with feedback, presentations and input from participating Agencies.
Resources