The 77th Session of the United Nations General Assembly (UNGA 77) opened on Tuesday 13 September 2022. The United Nations in New York welcomed world leaders to high level debates for deliberation and policy-making from Tuesday 20 September to Monday 26 September. As the main policy-making organ of the United Nations, the UNGA provides the opportunity for multilateral discussions on a range of international issues covered by the United Nations Charter (see Meetings Coverage and Press Releases).
Throughout the UNGA's duration, various events took place to foster deliberation and collaboration across private and public spheres as well as in civil society, to accelerate progress on the Sustainable Development Goals (SDGs). This year's theme 'A watershed moment: transformative solutions to interlocking challenges', convened leaders to discuss the shared roots of crises such as COVID-19, climate change and conflict– and to collaborate on solutions that build global sustainability and resilience.
Data and Digital Transformation
With the UNGA underway, UNICC's Director Sameer Chauhan attended a social impact event sponsored by United Nations Development Programme (UNDP) and Github called "Accelerating National Digital Transformation Through Data: Beta Launch the Digital Development Compass' on Friday 16 September. At this side-event focusing on a new and innovative Digital Development Compass dashboard, Chauhan met with representatives from other UN entities as well as high-level executives from Microsoft.
Speakers at this session included Robert Opp, UNDP Chief Digital Officer; H.E. Iurie Turacnu, Deputy Prime Minister of Digitalization of the Republic of Moldova; Alex Wong, Chief Special Initiatives, Office of the Director at the International Telecommunications Union (ITU); Yu Ping Chan, the Senior Programme Officer at the Office of the Secretary- General's Envoy on Technology; and Mala Kumar, the Director of Tech for Social Good at Github.
The Digital Development Compass dashboard was built by GitHub's Skills-Based Volunteering Program and is a first-of-its-kind tool to aggregate all publicly available data on countries' digital development in one dashboard to further enable digital transformation.
The Digital Development Compass dashboard is now in its beta phase and uses UNDP's inclusive, whole-of-society approach to assess countries' digital transformation scores, identify gaps and recommend improvements. This makes national progress on digital transformation easier and faster than ever. By being a part of these conversations, UNICC furthers its ability to learn from other organizations and provide its expertise to help in the development of collaborative multilateral projects.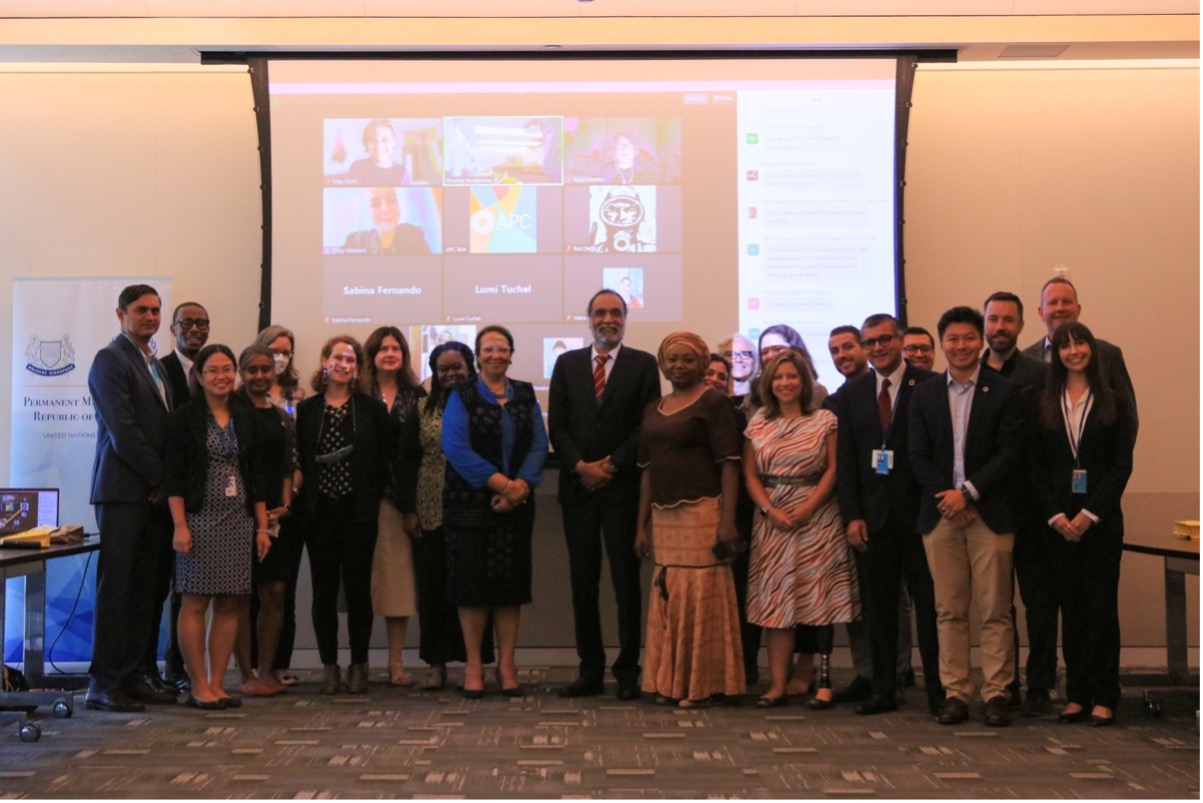 Roundtable on Digital Cooperation
On Monday 19 September, Chauhan was accompanied by Anusha Dandapani, Chief, Data and Analytics Services, Anish Sethi, Chief, Clients and Projects, and David Damian Sandoval, Innovation and Outreach Officer, to take part in a Roundtable on Digital Cooperation hybrid event with UN Secretary General's Tech Envoy Amandeep Gill and other stakeholders regarding the Global Digital Compact process and other priorities on the global digital cooperation agenda.
Diversity of perspective only way to ensure we are building the right solutions. UNICC is committed to being an example to the world to show what the UN system is doing and prove the point that if we are building technologies the right way with the right outcomes, then it is more than possible.

Sameer Chauhan, Director, UNICC
The Permanent Mission of the Republic of Singapore, the World Wide Web Foundation and the Office of the Tech Envoy convened the event, attended by representatives of various UN entities and NGOs. This roundtable opened with USG Gill presenting on the three pillars of Digital Cooperation and an open floor discussion for all participants to share digital priorities in the multilateral and international space.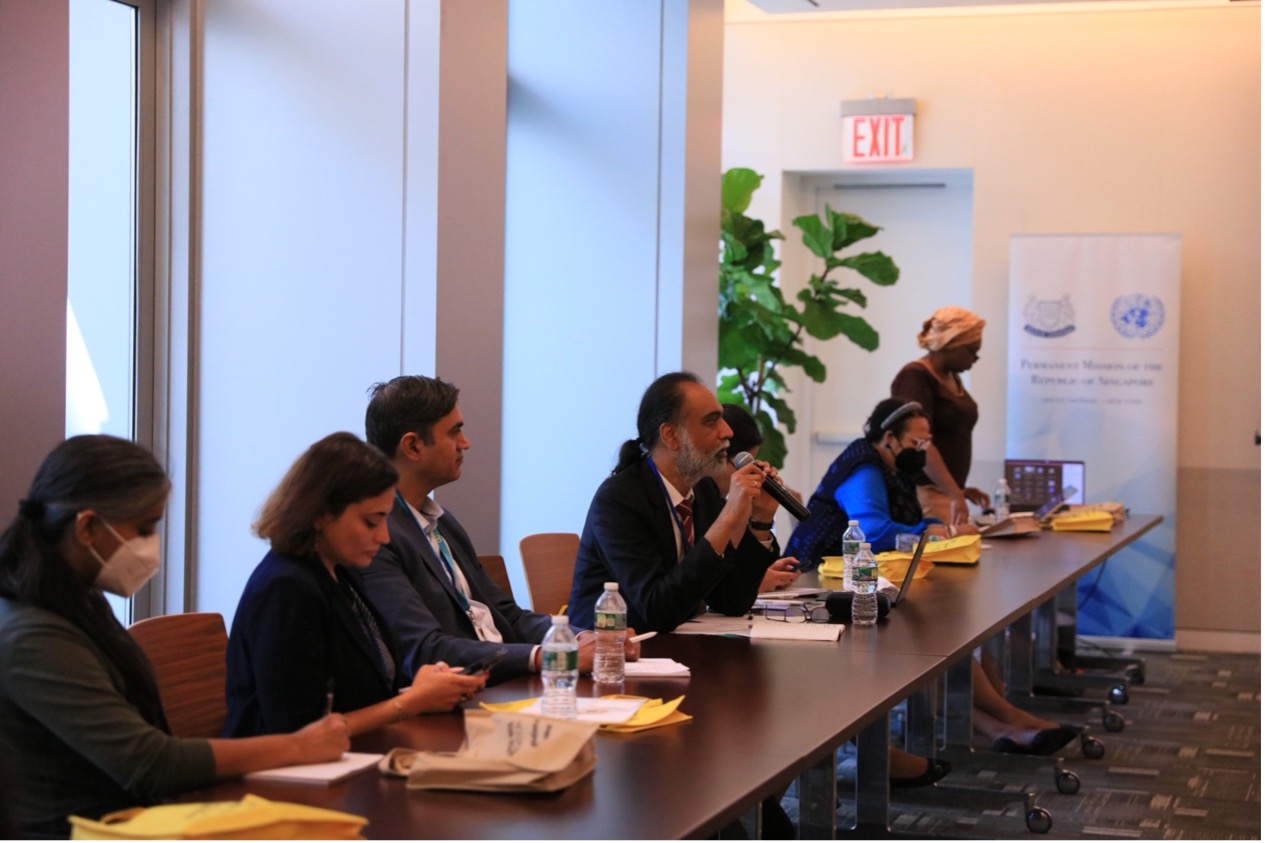 Chauhan took the floor to explain UNICC's role and work in digitalization development across the UN system.