Two cybersecurity workshops to shed light on risk in the current business landscape
UNICC will participate in two cybersecurity panel discussions during the Forinvest Fintech conference on 4 and 5 May 2022 at the Feria Valencia Exposition Centre in Valencia, Spain.
Tima Soni, Chief, Cybersecurity Division, UNICC, will introduce the event that includes workshops from members of her team.
Forinvest, Spain's biggest finance and networking event, is a combined forum and trade fair that brings together the most extensive offerings related to the world of finance, from financial products and services, Investments and Insurance to technology-based solutions for the industry. Forinvest includes a comprehensive trade exhibition and an extensive programme of educational initiatives.
A recent IBM report notes that financial service providers are the most targeted by criminals over the past three years. While Fintech firms do not have to adhere to as rigorous regulations as their legacy banking counterparts, they still must take their security seriously. Proactive cybersecurity services such as threat intelligence and risk monitoring, incidence response and forensics, penetration testing and vulnerability management offer Fintech businesses ways to decrease their risk in the digital world.
IBM's key findings included that #1 threat was ransomware, manufacturing was the second most-attacked industry, 35% of attacks leveraged exploitation of vulnerabilities, COVID-19 provided opportunities for threat actors, cybercriminals are moving to the cloud and that Europe was the biggest geographic target.
Cyberattacks impact more than just money, such as breaching required compliance standards, affecting data protection or damaging organizational reputations. As the new normal of hybrid work takes shape, all organizations will need an always-connected defensive posture and further definition on what business risks remote users pose to organizational security.
The UNICC Cybersecurity team, together with other team members of the panel, will take up these questions and more.

Forinvest cybersecurity panel one – cybersecurity and organized crime
A Verizon report likewise cites a rise in financially-motivated cyberattacks, with organized crime actors continuing to be Number One. Panel members will discuss how financially-motivated attackers are leveraging publicly available information to target organizations.
What are the objectives of financially motivated attacks?
What are the most common attack vectors?
How are attackers leveraging publicly available information of companies and people to prepare attacks against employees
What can be put in place to detect attacks in early stages?
Why brand protection is required to protect against financially motivated threat actors?
Forinvest cybersecurity panel two – protect the extended perimeter – teleworking risks
The second panel will address concerns raised by an ENISA threat landscape report, affirming that one of the more enduring developments from the COVID-19 pandemic is a shift to a lasting hybrid working model. Cybersecurity threats related to the pandemic and exploiting the "new normal" are becoming mainstream. This trend has increased the attack surface and, as a result, we have seen a rise in the number of cyber-attacks targeting organizations and companies through home offices.
Panel members will detail how effective cyber security programs can protect against cyber threats related to new, hybrid workplace routines, with updated governance frameworks to support the new working model and new controls that are not limited to physical locations and with extended perimeter protection. They will also address training users to make them active defenders of their organizations and suggest new approaches to cybersecurity monitoring to face the new cyber threats.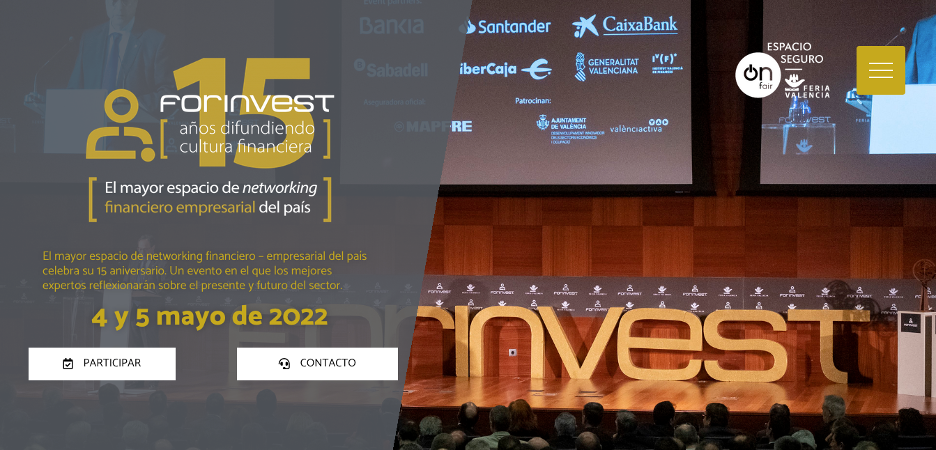 UNICC is a proud partner of local and national institutions in Spain, regularly sharing cybersecurity knowledge and insights. UNICC is hosting a Cybersecurity Centre of Excellence at its locations in Valencia, with a growing workforce of more than 60 cybersecurity experts.
UNICC offers wrap-around cybersecurity support, including governance, a threat intelligence sharing network and a whole spectrum of cybersecurity operational components. Its Common Secure Operations Centre (CSOC) in Valencia provides comprehensive monitoring and real-time views into systems, networks and security status, validating the health of an organization's security posture, with the ability to mitigate risk through executing agreed protocols and processes when issues arise.
UNICC supports over 45 UN Agencies and related humanitarian organizations with cybersecurity services. UNICC is ISO 27001-certified and is a 2020 and 2017 CSO50 cybersecurity award winner.