Shared Services Centre leads with multiple automation use cases for shared services, financial accounting, budgeting, information systems and human resources
The FAO Shared Services Centre (SSC) is embracing robotic process automation (RPA), freeing up colleagues to focus on value-added work: a prime example of people, process and technology working together.
The SSC has realised the value of Robotic Process Automation (RPA), a technology that provides a software robot (or 'bot') to mimic human behavior for manual, repetitive tasks, with the advantage that it can work much faster and more efficiently performing labor-intensive tasks and ultimately eliminate costly human errors.
The SSC finance team has been working on a sanctions screening project with UNICC, whereby the Joint Sanctions Screening Solution optimises screening of FAO's vendors against sanctions lists of the UN Security Council, the US Treasury, the EU and the World Bank.
Robotic process automation works best with rule-based, regular tasks that require manual inputs. The SSC processes several thousand transactions on a monthly basis (staff entitlements, invoices, payments, payroll, travel expenses, asset disposals etc.) and by way of automating certain elements of these administrative processes, the Centre can generate efficiencies and contribute to better customer experience. Deploying RPA frees up high-value resources to concentrate on more value-added work.

John Kidd, Chief, SSC, FAO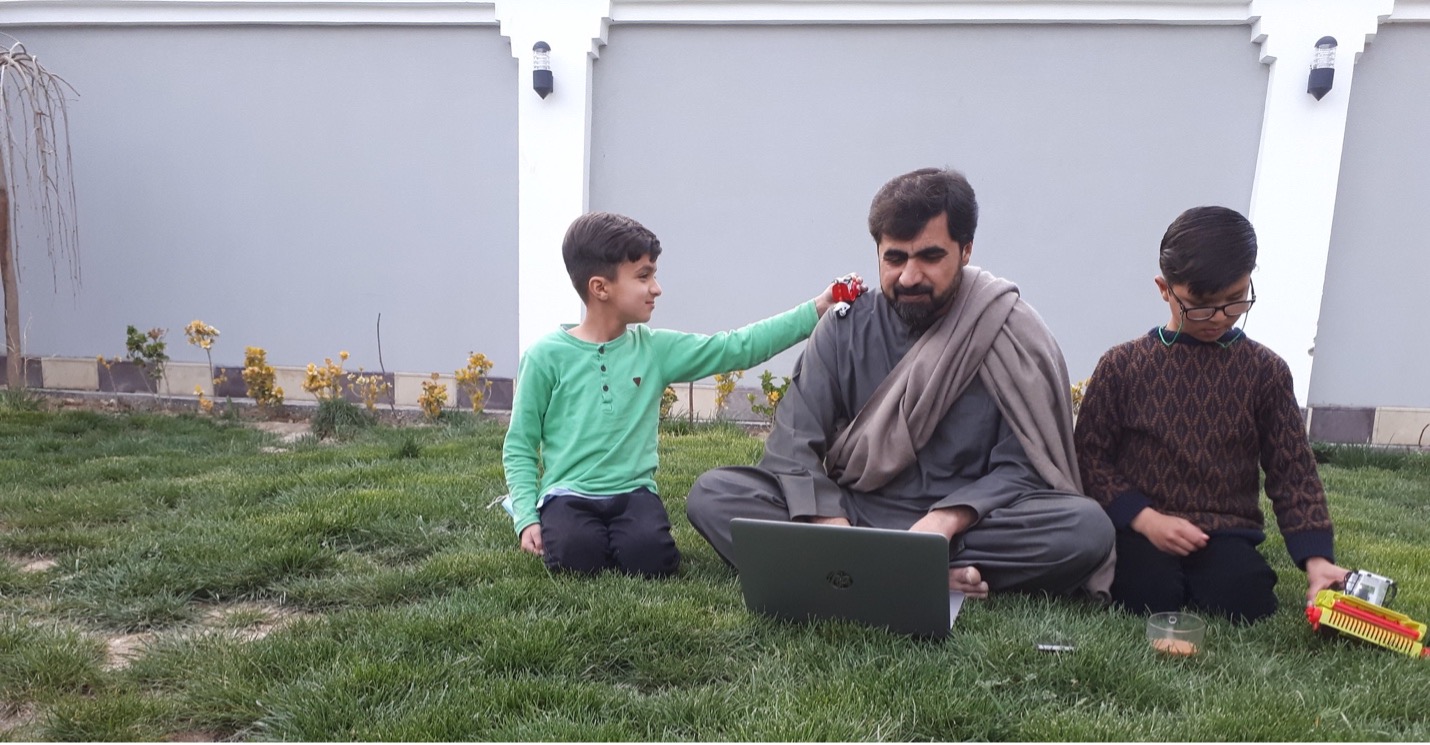 The Joint Sanctions Screening Solution speeds up the vetting process and improves efficiency of vendor records management, eliminates human errors in analysing and reviewing data and reduces operational risk.
The bot has already completed a full screening of FAO's master database of over 260 000 active vendor records. The bot compares FAO's data against the sanctions lists, marking any potential matches. It screens parties with whom the organization has a commercial relationship, funded partnership, other financial relationship as well as any other cash recipients and beneficiaries.

Zoltan Antal, SSC, FAO
During the implementation phase of this solution, the Joint Sanctions Screening Solution has demonstrated the advantages of inter-Agency collaboration as UNHCR and WFP had shared their insights on RPA technology.
The introduction of the Joint Sanctions Screening Solution is welcome and will contribute to an increased level of transparency. This solution will ensure compliance to the international sanction policies by ensuring FAO vendor master data records don't contain any sanctioned vendors.

Motohiro Ogita, Chief of Procurement, CSLP, FAO
Given these success stories at the SSC, what will the world of work look like in the future? John Kidd was pleased to express his ideas, "We're planning to roll out robotics to other administrative areas. The potential is high and the team has started to build a pipeline of suitable processes. I am happy that several colleagues have expressed their interest and are now learning the technology."
It was very helpful to cooperate with sister agency colleagues before embarking on this journey. We realised that we would need a big clean-up in the beginning requiring time and efforts, that we should adopt a strategy that suits our organization (full database screening vs. daily screening of new records) and that we should set our internal rules about how closely and frequently we monitor. Now well advanced in the world of robotics, we were pleased to share our experience with UNICEF undertaking a similar path.

Dora Ronai (CSFR), SSC Team Lead, FAO
An innovative, shared solution from the UN Digital Solutions Centre
The UN Digital Solutions Centre (UN DSC), operated in partnership by the UN World Food Programme (WFP) and the UN High Commissioner for Refugees (UNHCR), supported by the UN International Computing Centre (UNICC), developed the Joint Sanctions Screening solution using Robotic Process Automation (RPA) to streamline repetitive, manual and inefficient vendor screening processes.
High standards of integrity and compliance mean zero tolerance for fraud and corruption. The UN minimizes fraud by imposing sanctions on potential vendors, partners and their employees.
Each UN organization maintains its own and ever-changing vendor lists that need to be checked against numerous international sanctions lists. The vetting process is often manual, time-consuming and comes at late stages of procurement, leading to errors and duplication of efforts.
UNICC RPA Hyper-automation Centre of Excellence
RPA and hyperautomation technologies – what UNICC calls 'RPA+' – allow us to call on a digital workforce to help us gain immediate operational efficiencies and get closer to business stakeholders and beneficiaries on the ground. Ultimately, RPA+ helps Clients and Partner Organizations build better to deliver on their mandates.

Nagesh Vepa, Head, Hyperautomation Solutions, UNICC
UNICC has been further fine-tuning many of these new technologies for its Clients and Partner Organizations. Its Robotic Process Automation (RPA+) Centre of Excellence has over twenty Clients, 60+ automation solutions automating billions of manual transactions, delivering multiple consulting engagements, solution implementation and end-to-end managed services.
This eventually translates to giving back thousands of valuable hours to business users and expanding business functions and value within their domains (Finance, Compliance, Travel, HR, Procurement, ICT, etc.).