UNRWA consultants grow in number from 8 in 2020 to 50 expert resources now
In June 2020, the United Nations Relief and Works Agency for Palestine Refugees in the Near East (UNRWA) and the United Nations International Computing Centre (UNICC) signed an agreement that aims to enhance opportunities for Palestine refugees in Gaza. With this agreement, UNRWA provided ICT and other skilled support staff to UNICC, allowing UNICC to leverage UNRWA's cost-efficient resource model and, just as importantly, support UNRWA's mission to deliver services to over 5 million refugees in the Middle East. With this agreement, UNICC has been able to benefit from the UNRWA expert resources from web development, cloud computing and communications to data science, project management and cyber security, as follows:

Credit: UNRWA
We are excited to partner with UNRWA since it has given us the opportunity to find very talented young individuals to join various teams across UNICC. These new colleagues are very ably supporting various teams across all of UNICC, and we in return have the privilege of seeing them thrive and grow into their roles. These Gazan colleagues get to work across the UN system through UNICC and we, as an organization, get to do our bit to directly contribute to the UN SDGs.

Sameer Chauhan, Director, UNICC
The Palestinian territories suffer from limited job creation with stubbornly high unemployment rates, hitting particularly youth and women. UNRWA's partnership with UNICC is providing a chance for Palestine refugee youth as well as women of all ages, and it is contributing to UNRWA efforts to seed, grow and nurture talented resources among the refugee community.
UNRWA, as a UNICC Partner Organization, already subscribes to UNICC's ICT services. This ICT services support partnership agreement brings closer collaboration between the two organizations, with ICT skills development and delivery being the new bridge for partnership. Now skilled and professional Palestinian ICT personnel at UNRWA can share their skills within the wider UN digital transformation efforts.
I believe that this is a great partnership providing livelihood opportunities in Gaza in the IT domain. This partnership allowed many young Gazans to pursue their career of choice while supporting their families. This is also a unique partnership where it shows how IT organisations evolve from being support organisations to those that directly contribute to Sustainable Development Goals.

Kaan Cetinturk, UNRWA CIO and Director of Information Management and Technology Department
From 1 June 2020 until 30 September 2021, almost a hundred skilled Palestinian professionals have had the opportunity to join UNICC in supporting the UN system. The journey started with eight people being on board and hard at work on interesting projects for UNICC Clients, with over 50 professionals working today with UNICC. 42% are female and 58% are male, also supporting the UN's gender parity aims.
This allows UNICC to advance its own agenda on bringing more youth and women into the fold. Hani Cordiya, Head of the Information Technology Service Centre at UNRWA headquarters in Gaza, helped to forge this partnership, reporting to UNICC team leaders in Geneva, Switzerland, New York, USA and Brindisi, Italy.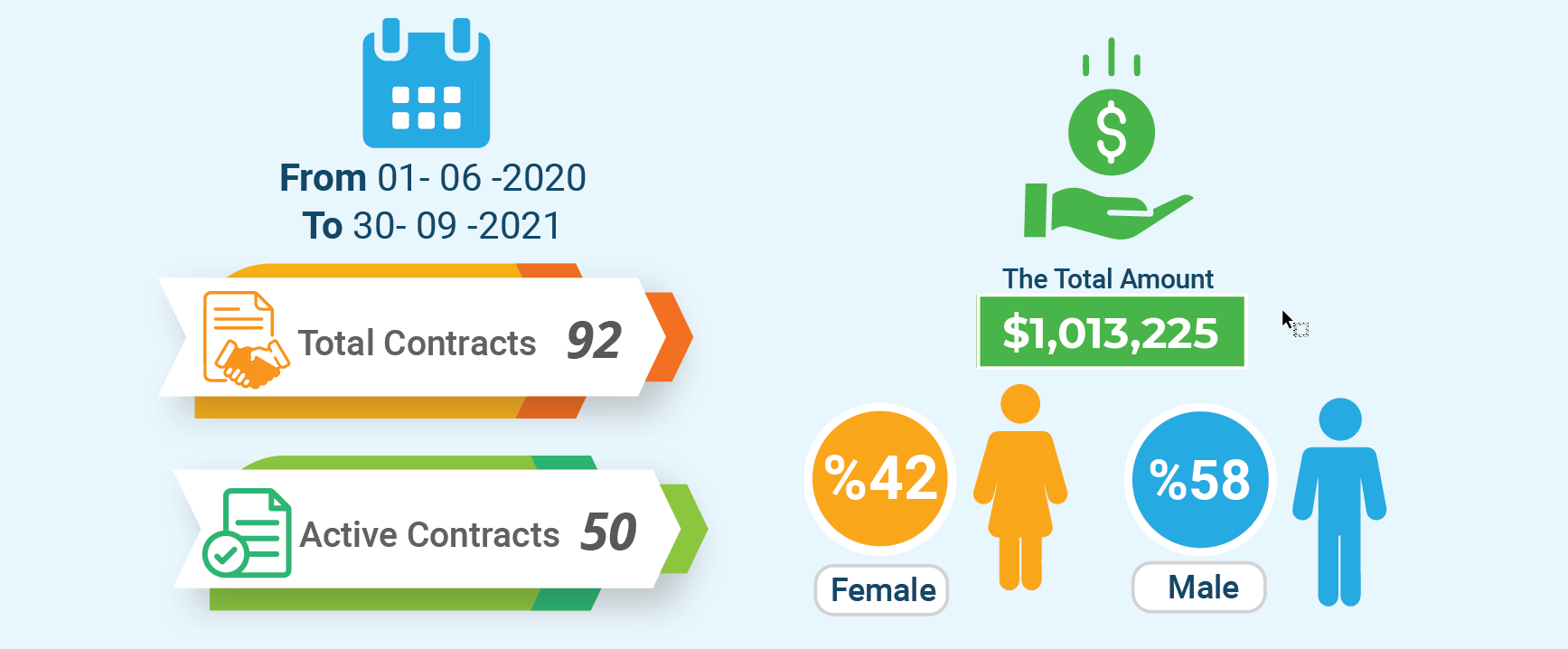 Credit: UNRWA
Collaborating with UNICC teams gives you the confidence to improve your skills and accomplish your goals. It also gives you a reason to challenge yourself and the obstacles that faced you, especially when you deliver work on time and see the Client satisfaction, with their confidence that their projects are in the right place. I am sure that becoming a member of the UNICC family was a most worthy decision.

Mai Ibaid, UI/UX Frontend Designer, UNICC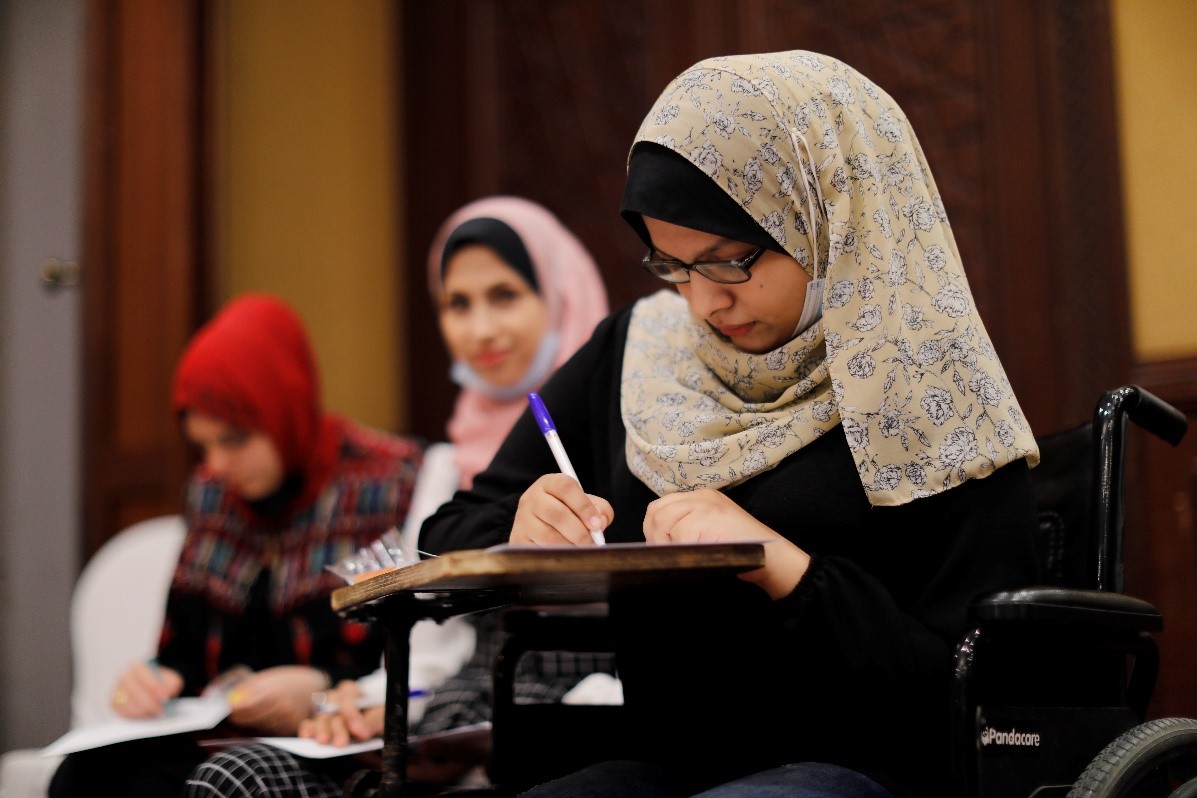 Credit: UNRWA
Through this joint project, young, female and skilled Palestine refugees are able to contribute to the digital transformation of the UN in the digital business domain without the restrictions of geographic borders and strengthening UNICC's capacity to deliver reliable ICT services driven by best practices.
This partnership has helped the Application Delivery team to make great strides in project start-up timelines, meeting implementation and completion deadlines, with cost-efficient and knowledgeable experts to round out our very busy App Dev team.

Venkat Venkateswaran, Head, Application Development Unit, UNICC
This partnership reflects UNICC's substantive actions to deliver the Sustainable Development Goals, especially in the areas of SDG 1 for no poverty, SDG 5 for gender equality, SDG 8 for decent work and economic growth and SDG 17 for partnerships to achieve the SDGs.