Community is intergenerational and so power has to be intergenerational. We shouldn't think of youth leadership as a pipe line but as a vine.

Elizabeth Yeampierre
Eat vegan twice a week. Only two children.

Witness. Jonathan Safran Foer
The planet cannot hold our hunger.

Maria Hoffman
Silence is a problem.

Kathy Calvin, Executive Director, United Nations Foundation
Youth leaders are rightfully impatient for leadership on climate change and are taking charge of their own future.

Achim Steiner, Administrator, United Nations Development Programme
22 September in New York
The Social Good Summit is a part of Global Goals Week 2019, a collective effort to maximize the value of events and activations held during the opening of the 74th session of the UN General Assembly (UNGA 74) and focused on driving progress toward the Sustainable Development Goals, also known as the Global Goals.
I took half a Sunday after the global Climate Strike Friday and before the Climate Action Week in and around the General Assembly to go up to the Social Good Summit to discover what it was all about… and to see how UNICC can be part of the conversation. We shared the live-streamed events for those on social media on Sunday (https://mashable.com/).
Some questions, as I made my way to the Digital Media Lounge at the 92nd Street YMCA, where Mashable, the YMCA, the United Nations Foundation and UNDP has been hosting this conference now for seven years:
In the context of climate strikes and Climate Action Week, how can technology play a bigger role?
How can we as an organization play a stronger role in helping to deliver the SDGs?
How can UNICC best position our expertise and experience within these social and professional networks?
How can we help our Client and Partner Organizations to also sharpen their roles in delivering the SDGs?
The Social Good Summit is a conference examining the impact of technology and new media on social good initiatives around the world. Held annually during United Nations General Assembly week, the summit unites a dynamic community of global leaders and grassroots activists to discuss solutions for the greatest challenges of our time.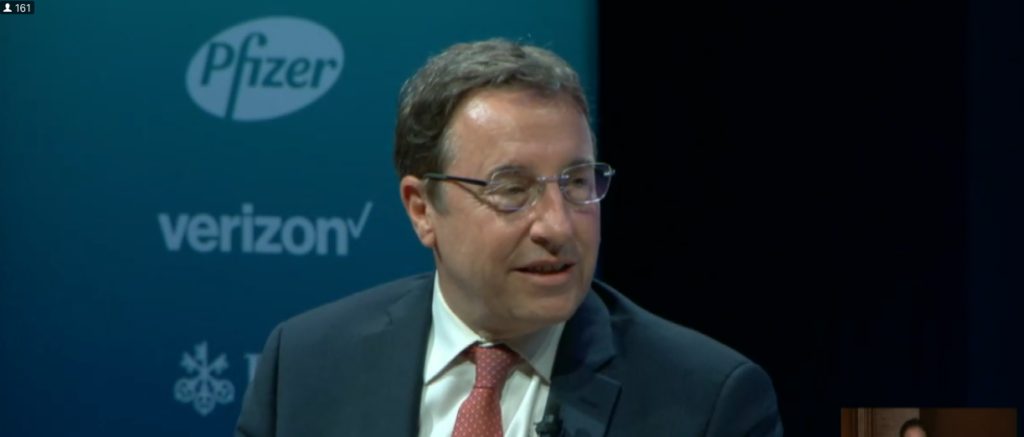 Its theme, #2030NOW, asks the question, "What type of world do I want to live in by the year 2030?" During the Social Good Summit, global citizens around the world work to unite to unlock the potential of technology to make the world a better place. Despite critics, including those who say this is just more talk, there seem to be some very mobilizing and inspiring groups and initiatives to move the Sustainable Development Goals ahead.
What was it all about? The Social Good Summit featured many activists, scientists and humanitarians. Some of the themes included:
Youth action
Climate justice
Climate and coastal cities
Unsustainable fashion and microplastics
Reproductive justice
Indigenous people and sustainable land use
Indigenous wisdom in economic solutions
Women's health
Digital transformation
Ensure that change comes from everyday people, not just governments and international organizations
Operationalize the climate solutions we already have
Focus on women's empowerment, entrepreneurship, and leadership
How social media and digital technology can serve social good.
Guests included:
Achim Steiner, Administrator, UNDP on the digital future
Dr. Natalie Kanem, Executive Director, UNFPA on women's health issues
Elizabeth Yeampierre, Puerto Rican attorney and environmental and climate justice leader
Dr. Alaa Murabit, UN High Commissioner on Health Employment and Economic Growth
Alexandria Villasenor, American climate activist living in New York City
Cindy McCain, American businesswoman, philanthropist, humanitarian and widow of United States Senator and 2008 Republican presidential nominee John McCain
Jonathan Safron Foer, American novelist, author of We Are the Weather
Rob Bilott, Leading environmental lawyer representing citizens against DuPont
Jefcoate O'Dinnell, New Zealand journalist
Pita Taufatofua, UNDP Pacific Ambassador and Tongan Athlete
Amy Cordalis, General Counsel, Yurak Tribe (Northern California)
Hindou Ibrahim, Association of Paul Women and Autonomous People of Chad
Alexandria Villasenor, teen climate activist and many more…
Rajesh Mirchandani, Chief Communications Officer, UN Foundation, in conversation with Catherine Coleman Flowers, reminds us of the power of UN Declaration of Human Rights which is a framework all participants continue to use from Alabama to Paris to Chad to Zimbabwe.
Achim Steiner, Administrator, United Nations Development Programme. "This is our collective moment in history to disrupt the status quo, and the Social Good Summit is just the kind of platform young people need to have their voices heard loud and clear. Let's follow their lead, join forces, and take action today to protect our planet for generations to come."
This same day, former U.S. Vice-President Al Gore published The Climate Crisis Is the Battle of Our Time and We Can Win.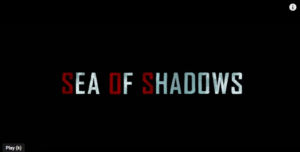 The Social Good Summit also showed the Dark Waters trailer and Sea of Shadows trailer.
Each and every one of our Clients and Partner Organizations today has a mandate to deliver the SDGs — and there are technology and digital business solutions in almost every goal and single indicator. If one takeaway is to observe that traditional international organization ICT business units are not central to this agile, innovative push, how can we make the right inroads to those in our Client and Partner Organizations who could leverage our expertise with innovative solutions?
What do you think? Is this a good direction for us to go in? And how do we go about it? Like with any good project, it starts with discovery, awareness, and engagement. Connect with #2030NOW and log YOUR daily progress at www.un.org/actnow.