UNICC is partnering with the Columbia University School of Professional Studies (SPS) to bring students together to tackle the great challenges of our time for a 3-day live competition, March 29 to March 31, 2024.
We invite students from all over the world to participate in Think-A-Thon 2024, jointly organised by UNICC & Columbia SPS. The goal is to work together on real-world solutions based on Digital Public Goods (DPGs).
DPGs are essential in unlocking the full potential of digital technologies and data to achieve the Sustainable Development Goals (SDGs). Nowadays many of the most useful digital solutions are not readily accessible, particularly to those who need them the most. In alignment with the UN Secretary General's Roadmap for Digital Cooperation, UNICC is heeding the call to developing and advocating for DPGs.
Are you an undergraduate or Master's student who wants to make a difference? Block your calendar and put your creative hat to help solve global challenges using Digital Public Goods in UNICC & Columbia University's global Thinkathon!
Registration is open until March 21 at Noon EST
Challenges
Challenge 1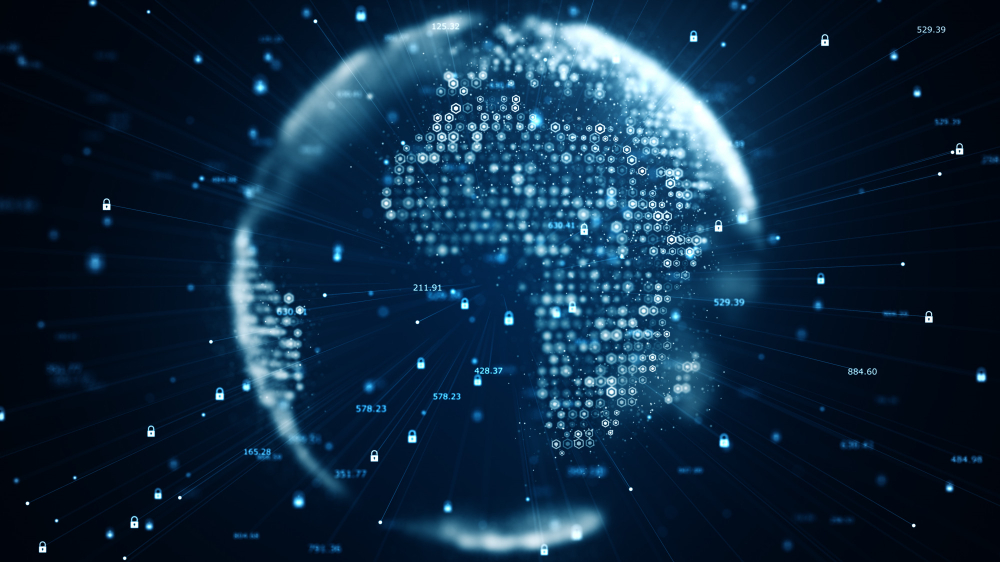 facilitating diplomatic activity in the modern hybrid world.
Challenge 2
promoting digital credentials to make education more efficient and interoperable across borders.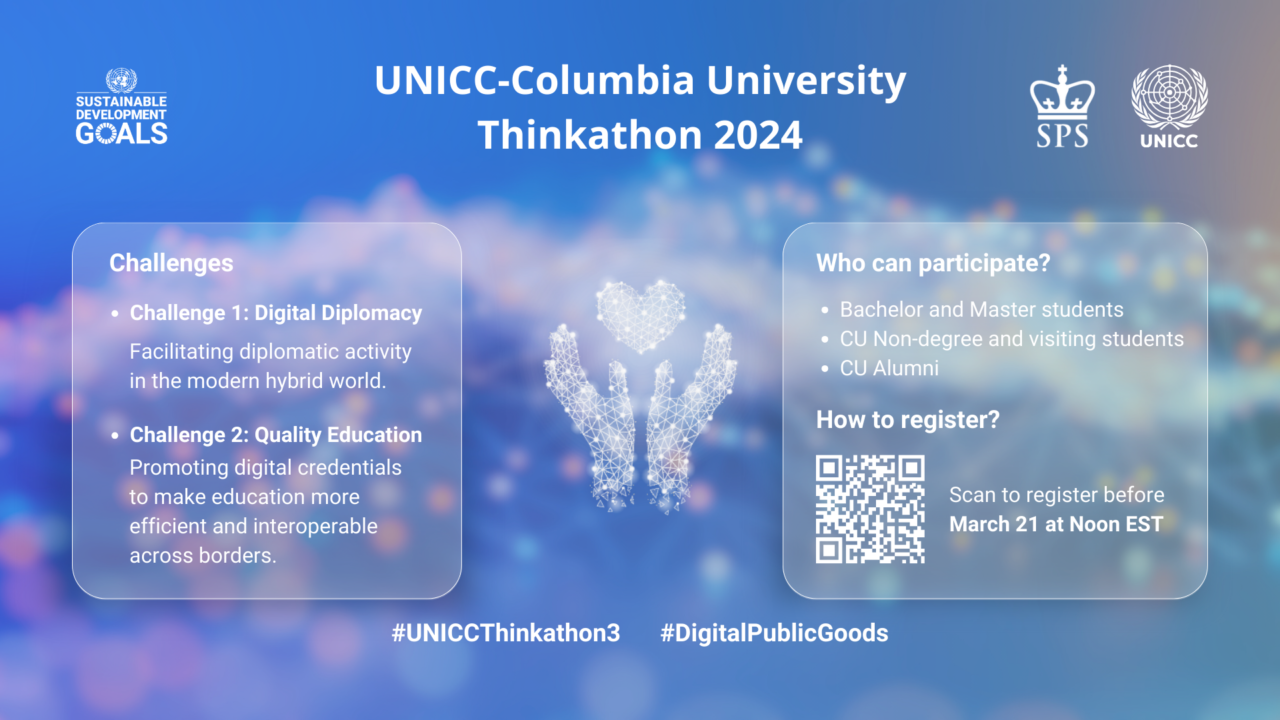 function add_custom_script_to_specific_page() { if (is_page('unicc-thinkathon-3-0')) { ?>