Developing the transformative eUNRWA digital services platform and mobile app
UNICC recently provided the advisory support and technical know-how to help the United Nations Relief and Works Agency for Palestine Refugees (UNRWA) build the 'eUNRWA' digital services hub for refugees. Leveraging the technologies and framework built for the UNJSPF Digital Certificate app, UNICC streamlined a platform and mobile application for refugee online and mobile digital services.
UNICC had the honour of visiting UNRWA offices in Beirut, Lebanon in the fall of 2022 to prepare for the launch of UNRWA's new digital services solution. UNRWA's management invited UNICC to visit their offices as well as several refugee camps to meet the people who were envisioning and delivering this transformative project.
UNICC was there to help us streamline our first digital services hub, so refugees can readily access our humanitarian services anytime and anywhere, from primary and vocational education, primary health care, relief and social services, infrastructure and camp improvement, microfinance and emergency response. I am pleased that UNICC is there to support our digital transformation in delivering services on the ground to Palestinian refugees across the region.

Kaan Cetinturk, CIO and Director of Information Management and Technology, UNRWA
The UNICC solution, scaled up to support potentially up to five million refugees, enables 'life event' requests for services and documentation, including refugee birth and marriage certificates, work documentation, etc.
The solution went live successfully in all five fields of operations of UNRWA, namely, Jordan, Gaza, West Bank, Lebanon, and Syria where more than 5.5 million refugees are registered with UNRWA. This solution is envisaged to provide a 'one-stop-shop' for Palestine refugees to profit from UNRWA's digital services.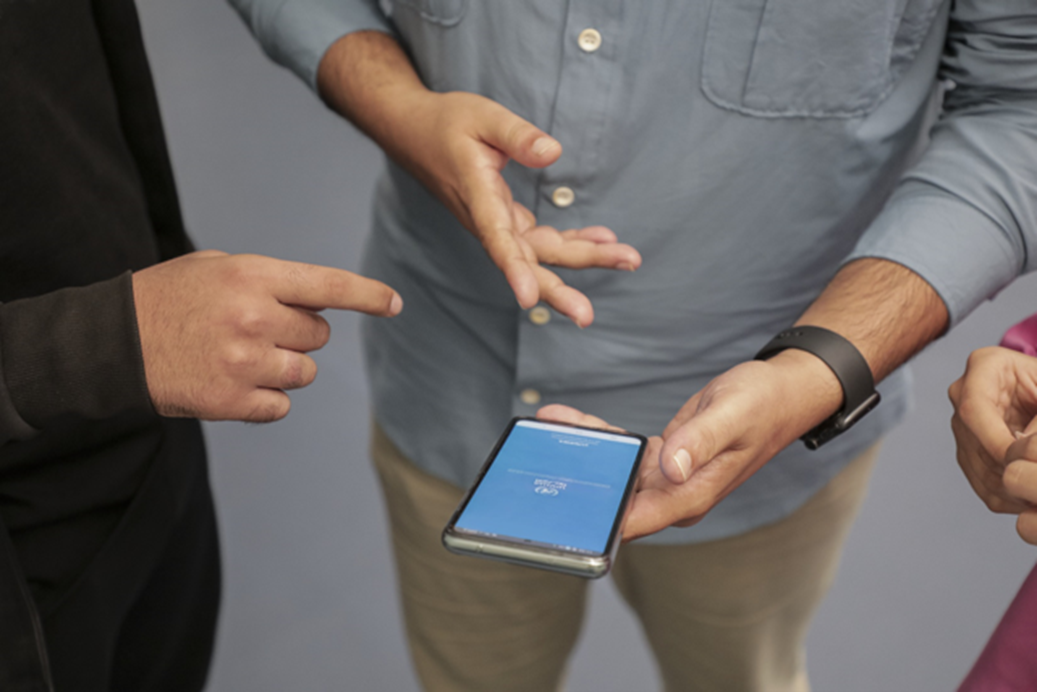 Under the Hood
After a successful launch of the UNJSPF Digital Certificate of Entitlement identity solution, the UN family was able to see what UNICC could do for growing needs cross the system for digital identity. Microsoft (with its Microsoft Dynamics 365 CRM solution) also became interested in the project.
The platform involves multiple software solutions, including digital identity. They include Microsoft D365, data and analytics, database setup and management, Microsoft SharePoint as a portal for documentation, a notification system for corresponding with field officers as well as Twillo, a SMS tool for refugees, to be aware of changes regarding their requests. The mobile app is the intersection point between the platform and its users. As this involves many inter-operating systems, UNICC was called in with its expertise to deliver a holistic, secure and streamlined system.
The platform includes a mobile app, the eUNRWA registration app, as its official digital platform. With the app, users can access a range of digital services provided by UNRWA, both within and beyond its fields of operation. This first version includes the following services:
Create and manage eUNRWA user accounts
View individual and family registration information
Update address and contact details
Submit registration applications for new descendants, marriages, divorces, deaths, and other amendments.
As a note, the eUNRWA registration app got 10,000 subscribers in its first two days after release. In the first week, 3,000 life event applications were registered by refugees to amend their family information. The URNWA refugee family registration e-card has been downloaded 15,000 times by users.
UNRWA has recognized the growing partnership with UNICC. The outcome underscores an ongoing partnership on shared areas for digital transformation and a pipeline of projects to deliver digital solutions to the refugees that work with UNRWA.