Ongoing Services from UNICC Data and Analytics, Application Development and Communications Teams
UNICC has been working with the UNDP since 2016 to provide support for data warehouse management and Business Intelligence services for their Crisis Risk Dashboard (CRD). More recently, UNICC has supported the UNDP with advanced analytics, operational support and their platform migration to the cloud.
The UNDP Crisis Bureau's CRD with its Crisis Risk and Early Warning team of analysts and data scientists, aggregates real-time data to support monitoring, analysis and planning of crisis prevention and anticipatory action. The platform and its advisory services help UN system decision-makers with evidence-based insights, preventive approaches and adaptive programming in changing conditions.
The CRD enables effective monitoring, assessment and understanding of crisis-related risks. The CRD allows UNDP staff to gather and visualize crisis data, with the Crisis Bureau also providing the advisory support for evidence-based decision-making in crisis early warning situations around the world.
The CRD enables UNDP to do ongoing analysis and have easily accessible data. This is particularly useful in countries where data is not easily available.

Nirina Kiplagat, UNDP Regional Service Centre for Africa
Its Global Crisis Risk Dashboard houses key data for crisis risk management. It can be customized as a Country Office CRD with in-depth information on a single country or as a Regional CRD or Issue-based CRD in response to specific UN risks that cover multiple countries or thematic areas.
UNICC assisted with continued operational and advisory support to ensure business as usual. Initiatives include:
Helping to estimate new data sets to be ingested
Applying annual data set updates with ongoing operational support
New licenses were assigned for the Tableau Business Intelligence software
Tableau was updated to its most recent version
Migrating the CRD to the Azure cloud.
As the CRD grows in visibility across the organization, the Crisis Bureau also requested that UNICC's Communications team develop some collateral on CRD success stories as well as a video for greater exposure of the programme across UNDP and with UN family stakeholders.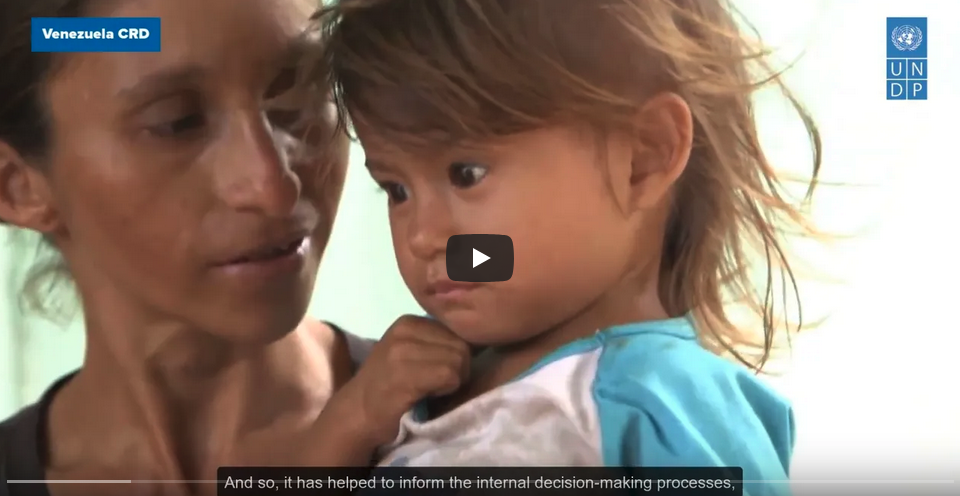 Credit: UNDP CRD (video for Crisis Bureau use only)
Some of the use cases of interest include:
Election Monitoring in Malawi
The CRD helped identify a large number of human rights violations committed by the police in 2019, an insight that led to UNDP supporting capacity building for police, reducing the number of human rights violations during 2020 elections.
Early Warning in Tunisia
The CRD is used by UNDP and the Peace and Development Advisor team in Tunisia at the tenth anniversary of Arab Spring uprisings to track and visualize how protest movements are developing over time.
UNICC is pleased to work with the Crisis Bureau to ensure the CRD remains a valuable asset for UNDP Country Offices in crisis contexts across the globe.