UNICC has responded to the Covid-19 crisis with agile digital business solutions to support the UN family through various services and engagements. Since the start of the pandemic in 2019, UNICC has stepped up efforts to support all managed and shared services, delivering ongoing projects and helping with a significant increase in workload for its Clients.
UNICC's Covid-19 Pandemic Response campaign page gathers some of the services and projects delivered during the past two years in response to the Covid-19 pandemic.
In the second year of the pandemic (2021) and into the third (2022), UNICC continues to support the UN family and related organizations with trusted services and digital business solutions, including the following.
UN agencies transition to cloud-based telephony
In 2021, UNICC helped up to ten UN Agencies and related organisations transition from conventional enterprise telephony systems to cloud-based solutions that allow users to make mobile, landline and international phone calls through Voice over Internet Protocol (VoIP) connections.
UNICC has been acting as a key enabler for many Partner Organizations who wanted to adopt and modernize their enterprise voice solutions during the challenging times brought by the COVID-19 pandemic.

Gabriel Galati, Head, Digital Workplace Services Unit, UNICC
UN women and UNICC amplify women's voices for safer public spaces during and beyond the pandemic
On 25 and 26 August 2021, over 25 women from the city of Guadalajara and its metropolitan area, in Jalisco, Mexico, engaged in a design thinking exercise to ideate and prototype digital solutions to make their city safer for women and girls. This event followed up on the Safe Cities for Women Thinkathon organized in November of 2020 by UN Women and UNICC that aspired to amplify women's and girl's voices and need for access to safe and inclusive public spaces during the pandemic and beyond, within the framework of the Safe Cities Programme.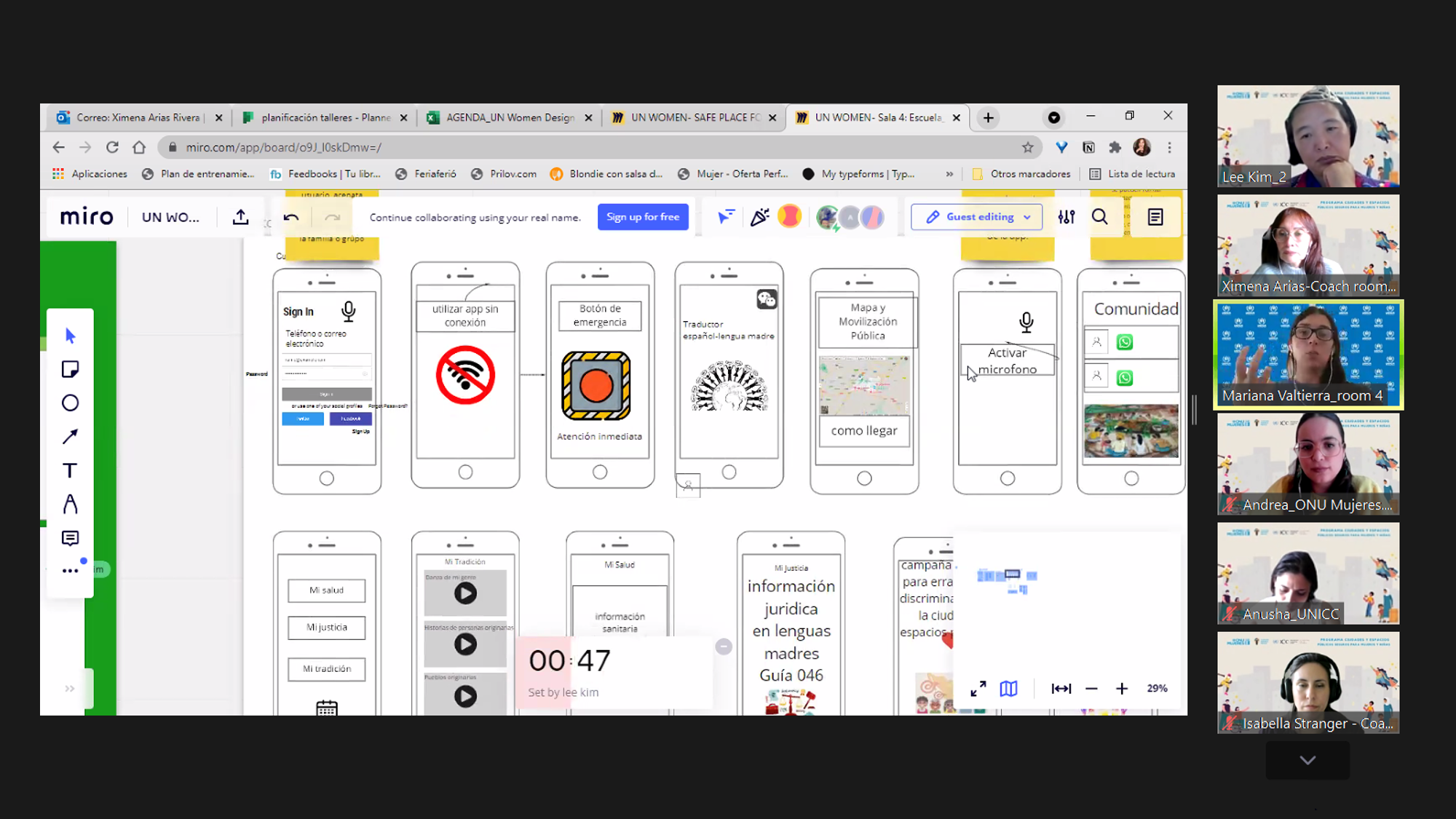 New bots developed by PAHO and UNICC assist the procurement process of covid-19 vaccines
The Pan American Health Organization (PAHO) has added two Acquisitions Technician to their Procurement and Supply Management team, two new members that can work 24 hours per day, 7 days a week, year-round. Mia and Max are PAHO's first ever bots, and they have been developed by UNICC's Robotic Process Automation (RPA) team alongside PAHO's Procurement and IT teams.
The robots execute repetitive and time-consuming tasks, allowing the human team to forget about the paperwork and focus on strategic aspects of the procurement function. The bots help buyers with the purchase of strategic products, including Covid-19 vaccines for the American countries.
Other solutions developed and offered by UNICC to support its over 80 Clients and Partner Organizations during the past two years include the Crisis Communications App, a Microsoft-powered application for emergency notification, geolocation, information gathering and sharing capabilities for crisis management and communications; the Digital Academy, a centralised learning platform to provide digital and technology skills; secure virtual conferencing services; Business Continuity Planning services and electronic signature.