Harmonized, efficient and easy collaboration between Civil Society Organizations (CSOs) and their UN Partners
We need to come together and explore every avenue to keep children learning and help them through this difficult time. With such initiatives like the learning hub, we are able to swiftly deploy innovative, scalable solutions for children and youth.

Fazlul Haque, UNICEF Deputy Representative, Egypt
New members
The UN Partner Portal welcomes the UN Secretariat as the fifth UN Agency join the UN Partner Portal, together with UNFPA, UNICEF, UNHCR and WFP. The UN Secretariat's DESA, OCHA, OHCHR, UN Habitat, UNEP and UNODC offices and departments will be working with UN Partner Portal (with more offices to come).
The Portal also welcomes the 5327 new CSOs (with 1498 CFEIs, Call for Expression of Interests already in place) joining over the past year, bringing the total to 18,877 CSOs.
UNFPA is ready to migrate its partners into the UNPP and is ready to take its partnerships to a whole new level of integration, optimisation and growth.

Nicole Kim, Programme Specialist, UNFPA
The UN Secretariat, UNFPA, UNHCR, UNICEF and WFP, with operational support from UNICC, have joined forces to deliver the UN Partner Portal, a platform for Civil Society Organizations (CSOs) to engage with the UN on partnership opportunities. The UN Partner Portal is designed to facilitate a harmonised, efficient and easy collaboration between the UN and its partners.​
Many of the new capabilities at the UN Partner Portal website, including the new website design and News Centre, were delivered by UNICC Application Delivery and Communications teams.
The UN Partner Portal is simplifying and strengthening UN partnership processes. By choosing the right Partners, we can better support projects and programs, achieve better results and be that much closer to reaching our goals, making life better for everyone everywhere.

New growth
It's been a busy year at the UN Partner Portal with 4766 projects, 2313 projects completed, with over 1600 COVID projects alone.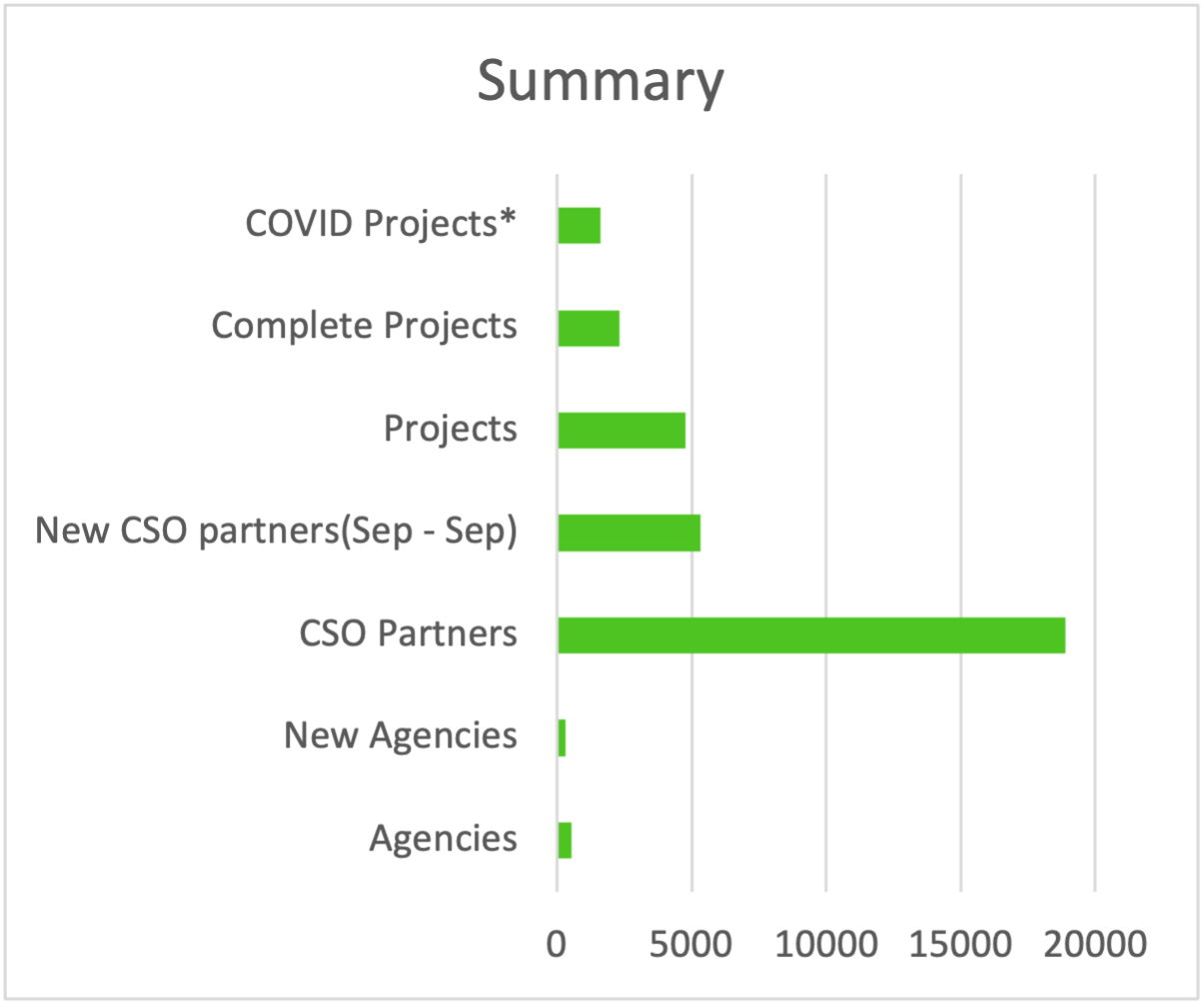 UNICEF, UNHCR and WFP are creating and completing projects at record numbers, with UNFPA and the UN Secretariat now starting.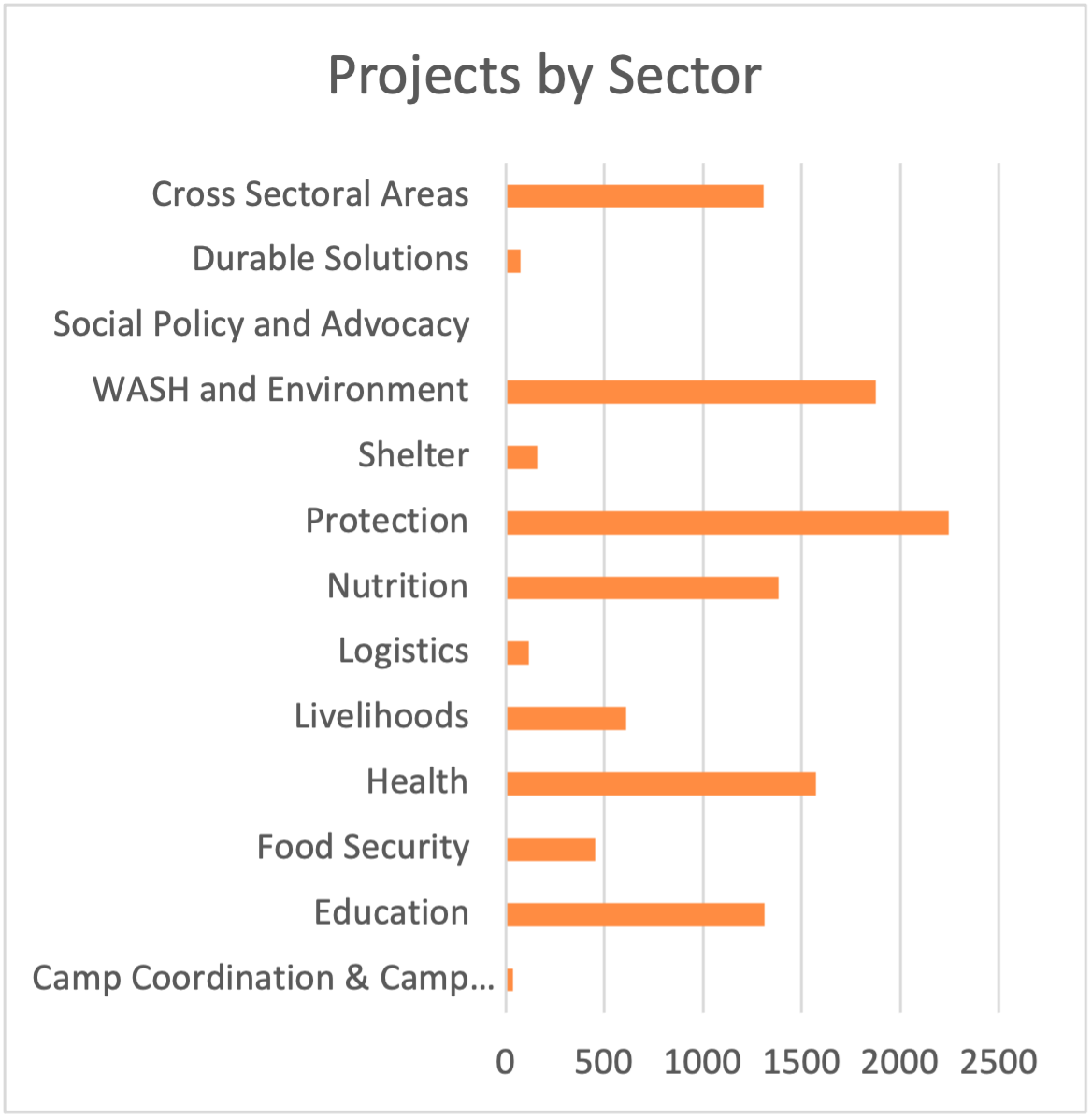 New capabilities
New Features include needed changes for UNFPA to invite NGO partners, 'UN Type' and 'Government' type for Agency members with permissions to register and new filters to enable Agency members to perform due diligence on Partners that have completed verification.
New website look and feel
The Portal website has undergone some changes that benefit both CSOs and UN Agencies, with published branding guidelines and a two-phased project to modernize its look and feel, branding updates to main page, About UN Partner Portal page, Resources page and News Centre for success stories. The Partnerships Opportunities area also has new filters to make it easier to find, filter and sort Opportunities.
Visit our new News Centre for recent partnership success stories.
About the UN Partner Portal
Benefits
The development of the UN Partner Portal draws on decades of successful partnerships between the UN and civil society, consultations with networks of NGOs, as well as best practices in partnership management, to support the harmonisation and simplification of business processes. Benefits include:
Learning more about UN partnership processes​​
Registering and creating online profiles once that can be accessed by multiple UN Agencies
Viewing partnership opportunities from multiple UN Agencies​​
Submitting concept notes to UN Agencies for funding consideration.
Features​
CSO partnership opportunities posted by multiple UN Agencies in a single location
CSO Partner profiles to alert UN Agencies of CSO field presence
Harmonised CSO Partner declaration accepted by all UN Agencies
CSO Partner concept notes (both solicited and unsolicited) reviewed by UN Agencies
Reduced timelines for CSO partnership selection and processing
CSO partnership data and metrics on partnership practices
UN Agencies verification and risk profiles of prospective partners
Key Partner profile data extraction for UN Agency analysis.
The Portal is designed to encourage harmonization within the UN and it is expected that more UN Agencies and their associated Partners will join the Portal in the near future.
The Portal also represents the efforts of UNHCR, UNICEF and WFP to implement the 2016 World Humanitarian Summits' Grand Bargain commitments to reduce duplication and management costs and enhance partnerships with local and national actors.
There's a reference to the UN Partner Portal in Independent Review of the Grand Bargain at Five Years: "Launched in November 2018, the creation and roll-out of the UN Partner Portal has been impressive" (Page 71,72).
UN Partner Portal teams have a continuous improvement approach, where feedback from UN Agencies and CSO users is important. We ran a survey over January 2021 to gather comments about features, functionalities and use of the platform.

UN Partner Portal promotional video
CSOs overview
UN Agencies overview