The new Clearing House solution leverages Robotic Process Automation to streamline payments and invoicing for UN Accommodations in the field
The Clearing House solution seeks to create inter-Agency automated billing for cashless common service payments, with a vision to improve the experience for humanitarian workers in field operations when using UN provided services and innovating the way UN Agencies work today in providing UN accommodations management.

Clementina Dal Cin, UN Booking Hub Accommodation Manager
A WFP medical officer on mission from Rome stays at a guesthouse in Mogadishu, Somalia. She's able to fulfill her four-day duty work, and, when leaving the guesthouse, sign out without any local currency or sign-out hassles.
At checkout, the guesthouse manager issues an invoice automatically on the UN Booking Hub with three options for cashless payments: Daily Subsistence Allowance (DSA) reduction, danger pay reduction or salary reduction.
No cash! No bother! It's just one example of the new and automated payment operations thanks to the UN Booking Hub Clearing House solution.
In the background, and in line with the UN Secretary-General's Strategy on New Technologies, the UN Digital Solution Centre's new Clearing House solution, using Robotic Process Automation, digitally processes her invoice data.
Cashless payments and automated invoicing are now available for accommodation services of the UN Booking Hub. Other UN Booking Hub services will join in the upcoming months: passenger mobility and carpooling services, UNHAS flights and UN clinics.
UN Booking Hub numbers
1.3 million savings
200,000 automated invoices
10 UN Agencies
Agency guest houses in 50 countries
270+ UN guesthouses
3,200+ UN vehicles
285+ UNHAS flights
70+ UN clinics
110+ UNDSS hotels
35 UN counselors.
The UN Digital Solutions Centre (UN DSC), a joint project of WFP and UNHCR, together with the UNICC Robotic Process Automation (RPA+) Centre of Excellence, has delivered a UN Booking Hub Clearing House solution to drive digital innovation for inter-Agency financial services in delivering field-based UN accommodations.
The vision of the platform is to improve the experience for humanitarian workers in field operations when using UN-provided services by streamlining accommodation logistics and payment details through cashless payments and automated invoicing thorough the digital Clearing House platform.
The Clearing House solution provides needed automation to the existing UN Booking Hub, an inter-Agency platform for UN accommodation management. At full potential on all UN Booking Hub services with all UN partners, the Clearing House solution is expected to generate more than $1.3 million yearly savings and 200,000 saved invoices.
The UN Booking Hub
The UN Booking Hub, powered by WFP, offers shared services to IOM, IFAD, UNESCO, UNDP, UNDSS, UNFPA, UN Humanitarian Air Service (UNHAS), UNHCR, UNICEF, UN Medical Directors (UNMD), WFP and WHO. The 24/7 inter-Agency booking service supports humanitarian workers to deliver last mile aid in the areas of UN accommodations, UN drivers and passenger mobility management, UNHAS flights and UN clinics.
The UN Booking Hub allows staff and managers to book field accommodation services and optimize the guesthouse's daily management activities. It standardizes business processes, automates request tracking and improves service delivery through real-time monitoring of customer satisfaction. At the same time, it promotes synergies and efficiency gains. It is truly a UN solution for the UN family, designed in accordance with the mutual recognition, costing and customer satisfaction principles.
The Hub just won the prestigious Fleet Forum Award for its impressive digital innovation in UN passenger mobility services.
The Clearing House solution
The Clearing House solution, using Robotic Process Automation (RPA) and blockchain technologies, automates administrative and financial tasks around duty travel accommodations. As a result, it optimises financial and human resources, cuts hundreds of hours of superfluous work, and mitigates risks of fraud and error.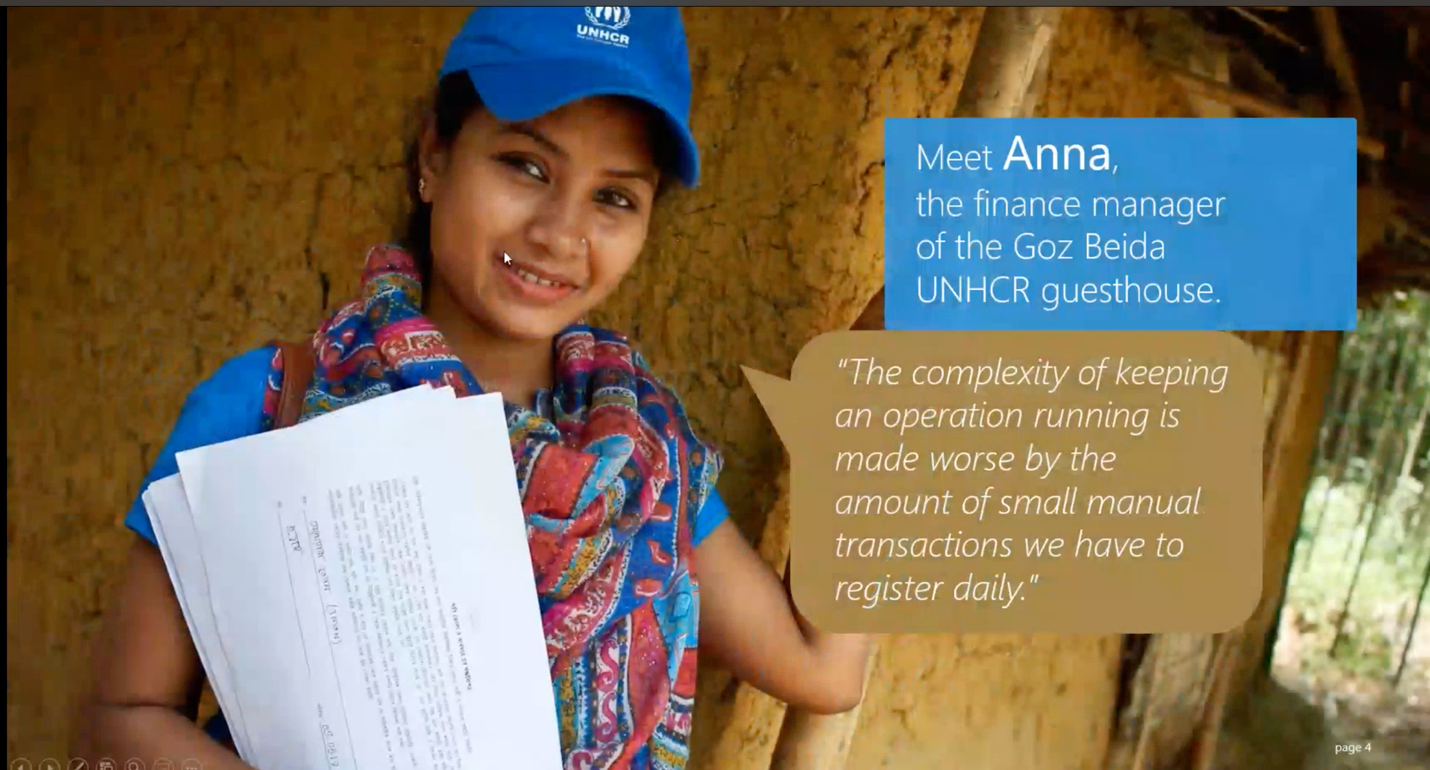 Photo: UNHCR
The UN Booking Hub used to host separate Agency service providers with their own administrative systems and ERPs. The Clearing House solution offers automation, integration and consolidation of separate systems, transforming administrative and operational procedures with a new level of efficiency and effectiveness.
Built over 2020 and championed at a WFP Innovation boot camp last year (see article), the platform was piloted in April 2021 to WFP guesthouses in Somalia and Sudan, and it will be opened to UNHCR guesthouses in Afghanistan in the following months.
As of July 2021, the UN Booking Hub now supports 12 Agencies for service provision of over 3,200 UN vehicles, 285 UNHAS flights, 270 UN guesthouses and more.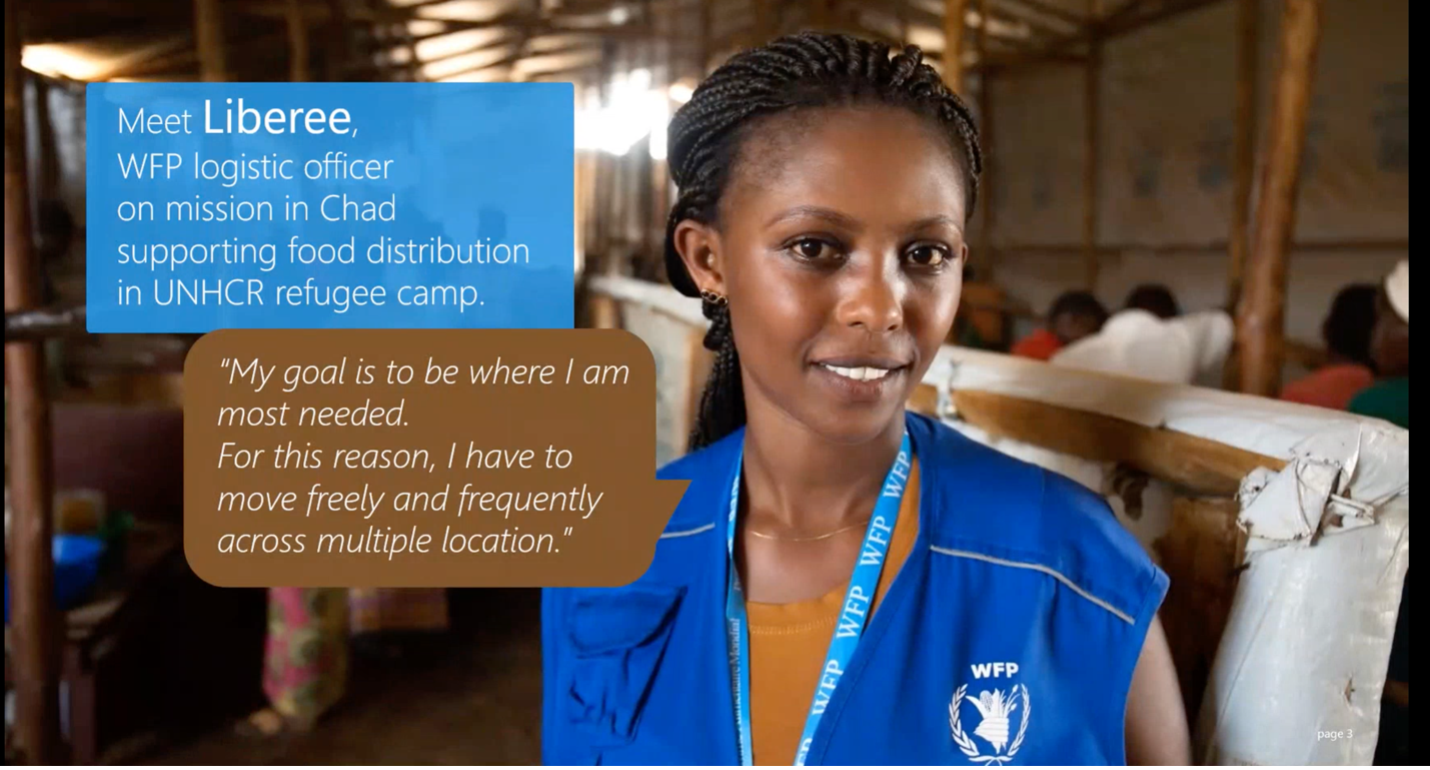 Photo: WFP
Some of the benefits of the Clearing House solution include:
Staff
No need to carry cash or local currency to pay for guest house fees
No need to change local currency to pay for guest house fees
Easier last minute booking or changes for a guest house
Admin and Finance Officers:
No need to handle cash at the field level
Automatic parking or posting of guesthouse invoices in Agency ERPs
Agencies
Expected higher occupancy in Agency guesthouses with hassle-free payments
Time savings from automated invoice processing
Reduced risk of error and fraud
Gradual increase in cashless payments with more Agencies joining the service
Path to more advanced cashless payments (such as credit cards)
UN DSC support has been instrumental in accelerating the time-to-market of the UN Booking Hub Clearing House has been implemented initially with long-time partner UNHCR on reciprocal guesthouses.

Davide Picistrelli, UN Booking Hub Digital Manager
UNICC's construction of the platform is enabled through its services in Robotic Process Automation, where time-consuming tasks are simplified to automated processes that run the necessary task within seconds.
This eliminates the need for multiple platforms and streams of data for each service provider and consolidates all relevant data to one interface. Its capabilities to organise all invoices, logs and guesthouse availability into respective tabs and search via specific category of invoices present a new clarity and high-level perspective on the otherwise tedious systems of accommodation for users and Agencies.