The Career Design Lab at Columbia University's School of Professional Studies partnered with UNICC for a case study on digital transformation as part of its Executive Case Series on December 8. The series is a virtual Learn & Network community for executive professionals led by Subject-Matter Experts to facilitate solution-based discussions that address challenges that C-suite leaders and executives face today.
Nearly 30 executive students and alumni engaged in a case study discussion led by UNICC's Anish Sethi, Chief of Clients and Projects Division, and Anusha Dandapani, Chief of Data and Analytics.
Data and digital technological advances on the horizon have the potential to dramatically disrupt how we work in the public sector.

Anish Sethi, Chief of Clients and Projects Division, UNICC
Anish and Anusha explored the topic of digital transformation and the future of work. They began by asking how we can leverage advances in digital technology to become truly data-driven organizations more quickly?
They organized the session into seven areas of exploration:
Individual proficiency – Are we providing ongoing training and education of our workforce?
Opportunity ready – Are we sparking people's curiosity to spot transformative opportunities?
Small upgrades – Are we watching for the small upgrades that accrue meaningfully over time?
Automation – Are we looking for digital ways to provide higher quality services?
Remote work – Have we identified what our people need to work effectively outside the office?
Management – Have we adapted our managerial styles to meet the needs of remote teams?
Collaboration – Are we using technology to sustain the free flow of ideas and collaboration?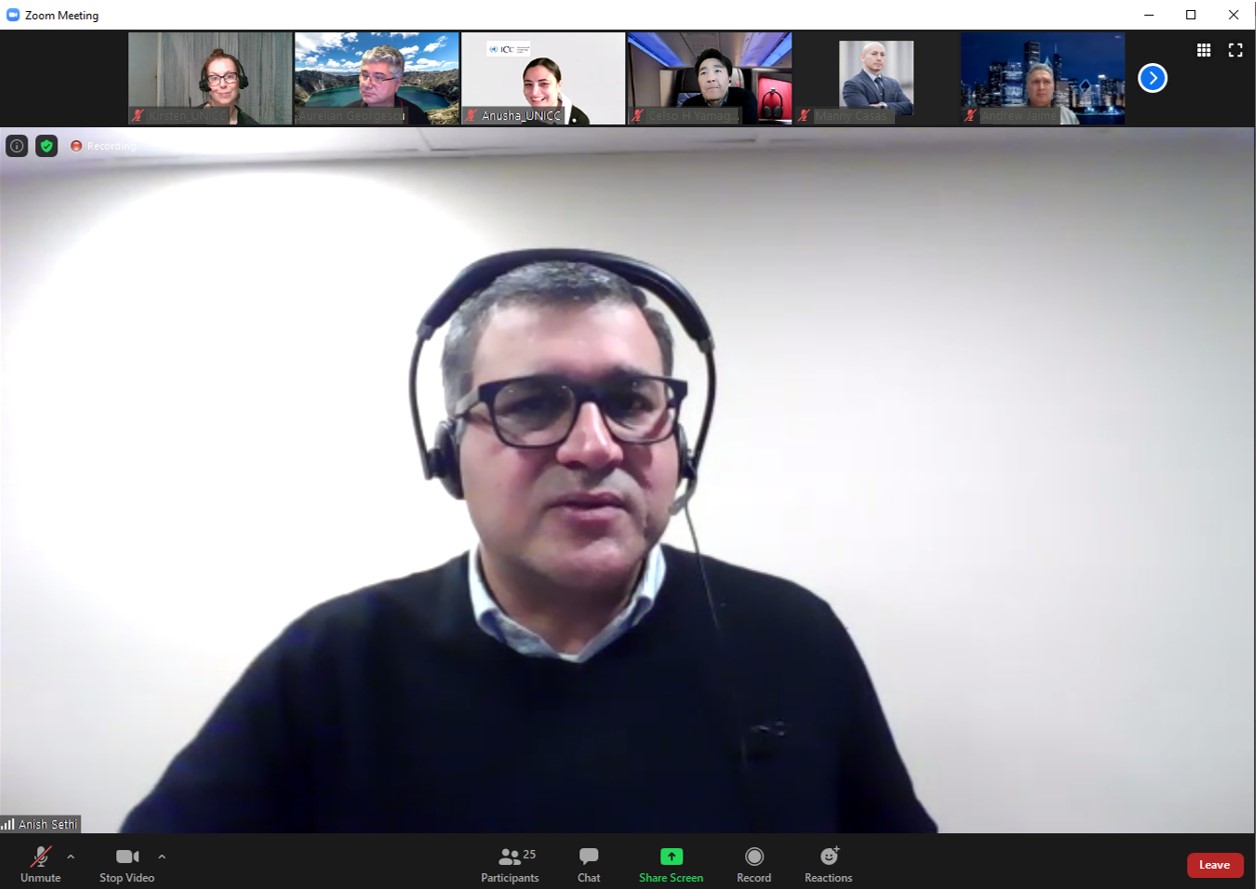 Participants broke into five working groups. The discussions were rich because of the veteran talent in each breakout room. Participants brought to bear their experience in multiple industries – banking and financial services, cybersecurity, education, energy and sustainability, engineering, entertainment, information technology, internet and social media, policy, risk management and supply chain management.
And they applied their expertise in technology management, strategic communications, information and knowledge strategy, insurance management, construction administration and applied analytics. Each group came up with creative ideas for using digital solutions in each of these areas.
Remote work and collaboration
Working remotely pervaded nearly every other area. The consensus view was that we're likely never going back to normal. Rather, we're moving into a new normal with hybrid approaches including more remote work and more automation. People are seeking a sense of 'belongingness', some form of virtual bonding with colleagues. Many are overwhelmed by the amount of time spent in virtual meetings and responding in chat feeds, where corporate time and personal time are blurring.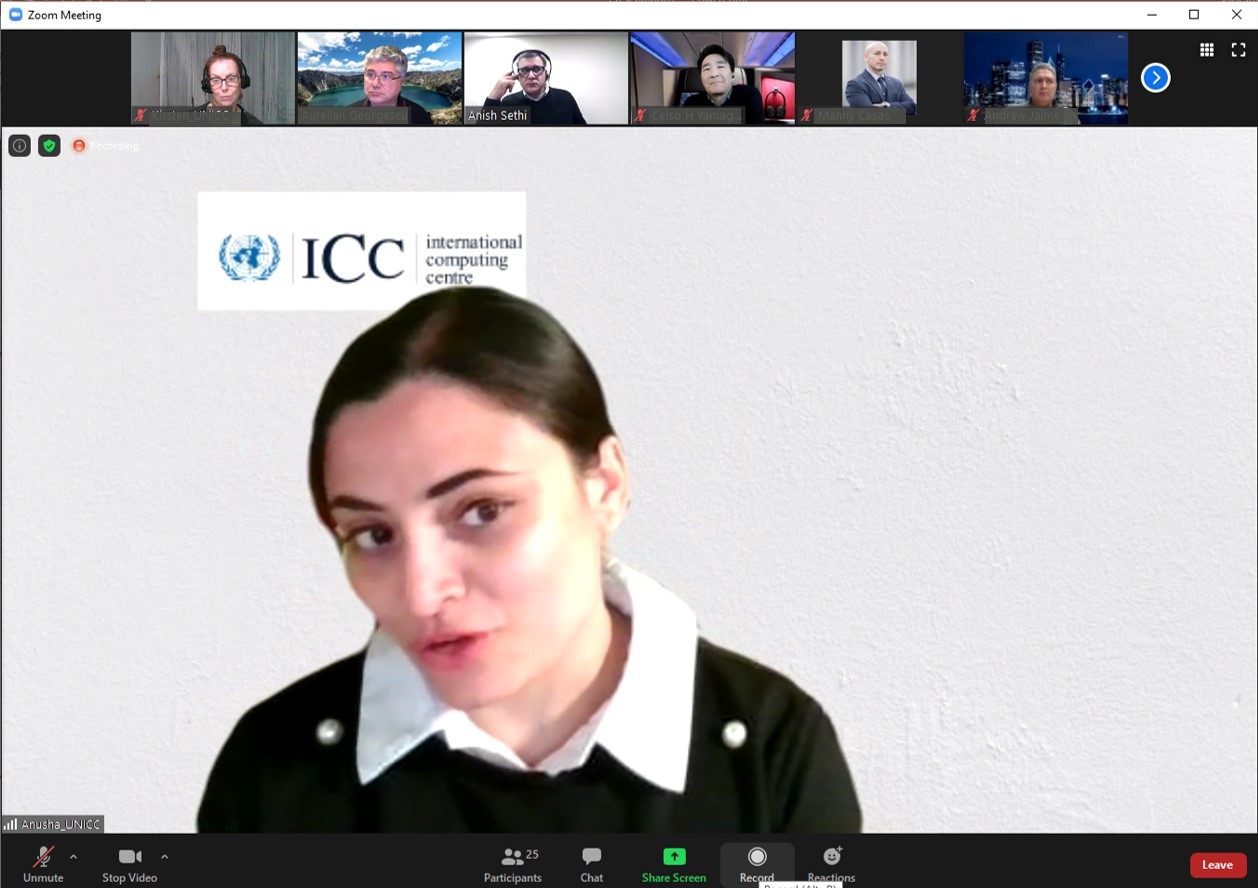 Some suggested using data from, for example, M365 analytics to map social interactions and identify who the network hubs were. The people who regularly engaged with people outside their work groups could play a role in social cohesion and sustaining organizational culture.
Many raised privacy concerns over the use of personal data and suggested using anonymized data instead to gauge the extent to which people were engaging with each other. Some shared what they've been doing, from quick daily morning meetings and regular town halls to game days and blog posts that profile individual staff members every week.
Individual proficiency and management
Regarding training and development, some said that regular performance reviews were things of the past and that, instead, managers and individuals worked out 'proficiency roadmaps' that identified opportunities to cross-train and align their skills with other areas of the organization. The goal was to identify skills gaps and to empower employees to upskill through internal and external means.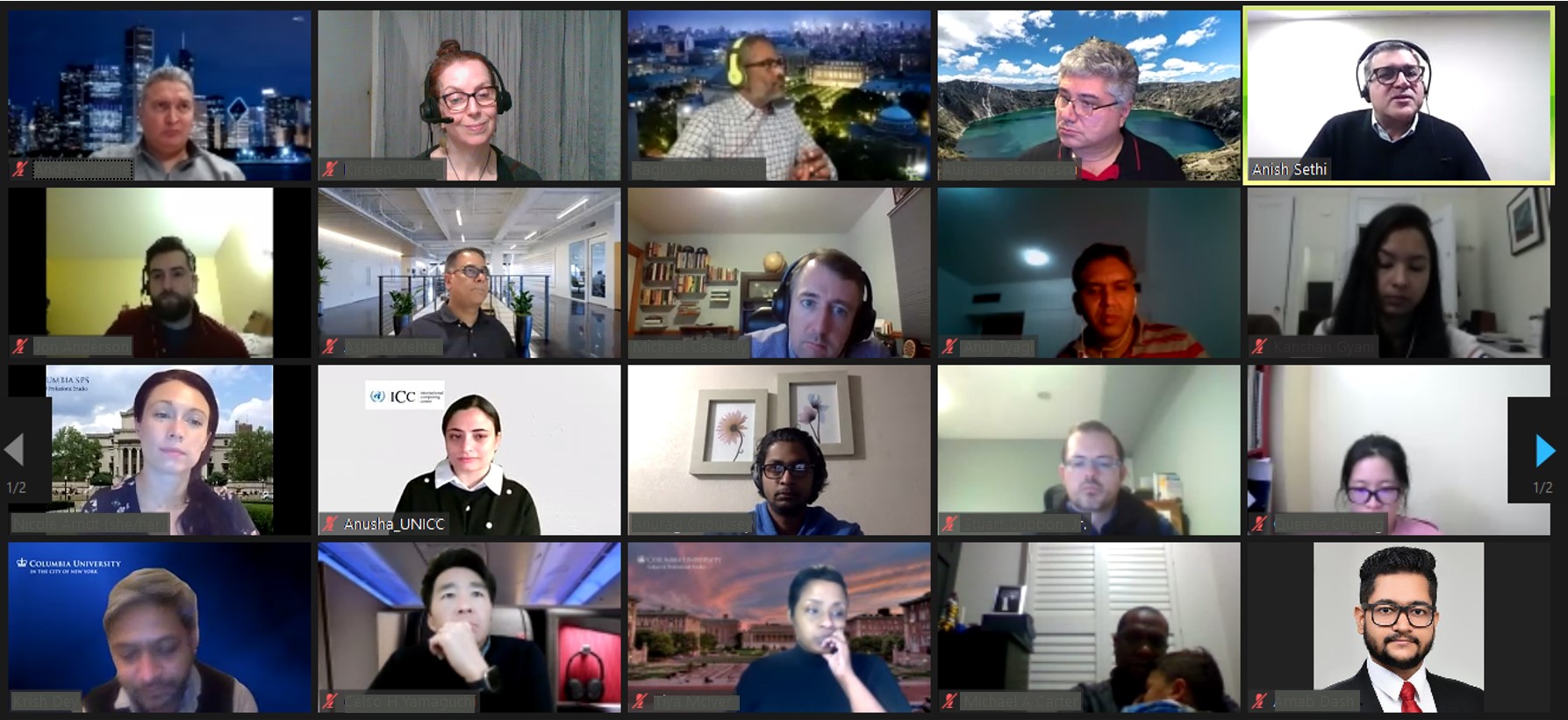 One organization used the app 'Hitch' to cultivate an internal talent marketplace, where staff could spend 10 to 15% of their time working in other areas. A manager or team posted the need for a particular skill or talent through Hitch, and an employee who met the requirements could apply for the work. Such apps serve another purpose: they communicate the skills in demand within an organization, that employees might want to develop.
Small upgrades and opportunities
For sparking people's curiosity and watching for quick wins, several participants suggested that organizations like UNICC could post their problem statements publicly in a 'problem marketplace' and publish data sets relevant to solving the problem as well, to crowdsource input and inspire citizen development of open source solutions like Apache's Hadoop and Spark. That would foster a culture of open innovation, "not just in to out, but out to in", where insiders and outsiders both benefitted from the experience.
Some expressed caution: if solutions for, say, ideation come from the IT department, then people may just ask IT "to work flow it" and find ways to automate, when people really need incentives, personal encouragement and safe spaces to build the trust necessary for collaborating, ideating, and identifying small upgrades and transformative opportunities.
This requires managers who are closely attuned to each staff member. "You can't solve what you don't know without the social," Anish told the group. Staying connected takes commitment. UNICC provides the right environment and frameworks for accelerated development, deployment and governance of digital solutions.