How robotic process automation helps organizational efficiency
The UN International Computing Centre opened its Robotic Process Automation Centre of Excellence (CoE) in 2019; the World Food Programme (WFP) was among the first UN Agencies to explore this new range of digital capabilities.
With Robotic Process Automation (RPA) solutions, organizations can transform routine, manual data transcription processes with automated software programs that run whenever needed, completing repetitive, rules-based tasks that otherwise expend precious human capital.
RPA frees up people to do what people do best – innovate, collaborate, motivate each other and fulfill an organization's substantive mission and mandate. For WFP, this means achieving Zero Hunger (Sustainable Development Goal 2), whereby countries can draft and implement policies that promote food security and nutrition objectives.
UNICC's service delivery has been exemplary, constantly adjusting to our changing needs and timeline, as WFP was new to RPAs and automation in general. After go-live, the RPA support too has been proactive and attentive, to make sure bugs and quirks to newly-implemented RPAs were promptly fixed. Our experience in working with UNICC has been really good; we have received timely estimates for development, testing and deployment, clear and competitive costs, as well as simple instructions on how to set up attended bots or scheduled unattended bots.

Masimilliano Merelli, Head of ERP/SAP Services, WFP
Among the opportunities to increase organizational efficiency, WFP and UNICC identified three task workstreams where RPA can be applied:
Processing outstanding employee travel advances as needed
Downloading and distributing an investment status report once a day
Checking the financial sections of annual country reports periodically.
The joint team agreed to use an RPA platform by UiPath, a seasoned RPA software vendor. The UNICC team went to work in close collaboration with WFP's focal points to assess all processes carefully to define steps, decision points and rules – and to design a software solution.
They then developed, tested and implemented each process, connecting the components of each automation solution to UNICC's shared RPA CoE infrastructure, from network to workstations to thus enable WFP's business users with each bot.
At every stage, testing and security were paramount. The first two processes were ready to go live in about four to six weeks.
For outstanding travel advances, UNICC developed an unattended bot (a software robot that runs end to end without human intervention) that would send emails nudging responsible parties, thereby ensuring timely financial reconciliation and saving the travel unit valuable hours processing requests older than 60 days.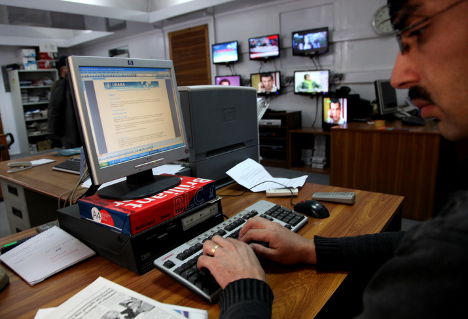 The solution for investment status reports required UNICC to create an unattended 'treasury user bot' that could access the investment report platform, locate and download needed reports and then send them to a common treasury mailing box. The bot freed up staff to do more interesting and value-add work, with reports arriving as needed. UNICC onboarded WFP users for these solutions and provided technical support for their administration.
The WFP Country Reports process was more complex. To fulfil their agreements with donors, WFP country offices must publish Annual Country Reports (ACRs) on the performance of their projects. The Contribution Accounting and Donor Financial Reporting unit typically checks the financial section of these ACRs to make sure the data accurately represents WFP's global operations. Then it reconciles them with data in WFP's Enterprise Resources Planning (ERP) system and ensures they are consistent with other reporting.
This review process is routine, but complex and painstaking, as it involves three separate sub-reports. After a detailed testing period, UNICC has now delivered this process in production and WFP's teams are already engaged in extending the solution to more complex sub-reports and global scale-up.
Leveraging UiPath's technology, UNICC took about seven weeks to design, develop and deploy two unattended bots that would run step-by-step through the processes of checking the sub-reports. WFP is able to verify specific financial key figures in these ACRs much more quickly, conduct periodic checks more easily and make timely adjustments throughout the fiscal year.
All these bots are now running on UNICC's servers, connected to a UiPath solution called Orchestrator, hosted within UNICC's shared RPA Centre of Excellence infrastructure. While UN Agency staff and stakeholders get a good night's rest, the bots stay at it till every task is completed.
WFP's decision turned out to be incredibly timely. The COVID-19 pandemic hit the global economy hard and budgets tightened everywhere. In all sectors, leaders have been looking for creative ways to make the most of their resources, and that's exactly what RPA helps us to do. It delivers operational efficiencies when and where organizations need it most.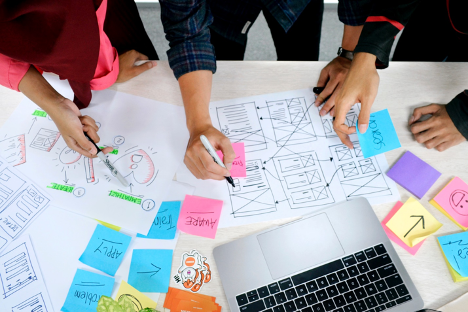 Beyond these current solutions, other areas of interest involving RPA innovations for UN Agencies include:
Business transformation consulting
Automation pipeline generation and value assessment
Invoice processing with advanced OCR (optical character recognition)
Financial reconciliation
Travel claims
Authorizations
API integrations (ServiceNow, PeopleSoft, SAP, etc.)
Project results and reporting
Records management
Telephone bills reconciliation
Digitalisation of vouchers
Processing advanced shipment notices
Funding requisitions
Medical service clearance
Vendor screening and compliance adherence
Drugs screening validation through public websites
Time sheet management.
Nagesh Vepa, Practice Lead of UNICC's RPA Centre of Excellence, noted that the best hyper automation solutions delivered to WFP come from a quick, well-informed marriage of minds with a top-down and a bottom-up approach to problem-solving – one that considers not only an organization's overall operational goals and budgets, but also the untapped or latent skills and talent of its employees in delivering the organization's mandate.