UNICC's Learning Services team assisted in the in-house development of an eLearning course for the International Plant Protection Convention's ePhyto hub, a collaborative project between IPPC and ICC's Application Delivery team. IPPC is utilizing the Open Source Moodle platform to host the eLearning courses, with good support from Rosa Alianelli, Service Desk Technician, as Instructional Designer and Lorena Henriquez as the graphic designer.
This eLearning project is part of a much more complex IPPC ePhyto project. UNICC and IPPC have been collaborating for several years on the global ePhyto web hub, an innovative project to digitalize and facilitate safe trade of plants and plant products. The system, that has received a trade facilitation innovation award, is now rolling out to countries worldwide.
Agile, inexpensive and professional solutions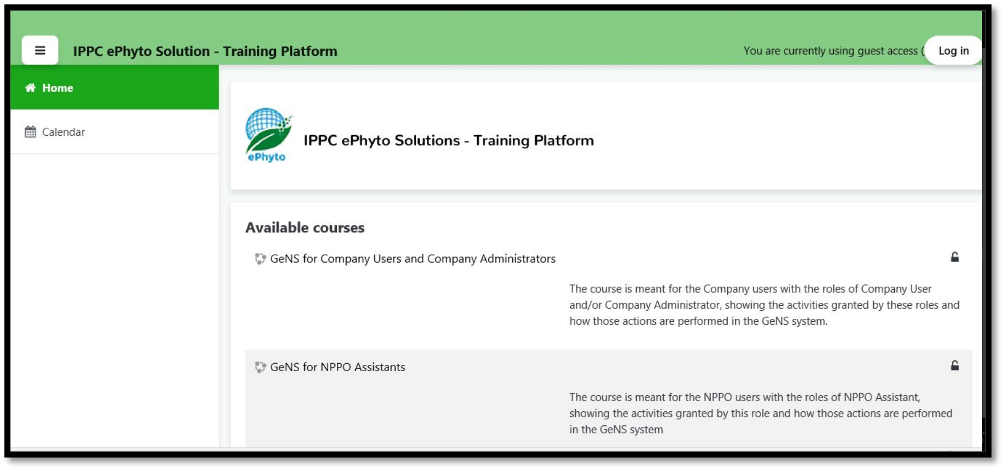 IPPC requested a solution to easily train all personnel involved in the GeNS platform of the ePhyto hub solution, which enables and delivers digital phytosanitary certificates for ease and security of plant protection certificate transactions.
Courses are meant to train National Plant Protection Organizations (NPPO) Assistants, NPPO Administrators, NPPO Officers, NPPO Inspectors, company users and company administrators from different countries.
The eLearning course was developed from beginning to end by the UNICC Learning Services team. The ePhyto solution platform is a Moodle-based solution implemented and hosted at UNICC for IPPC. The project involved creating, structuring and developing the content of different roles in the application, based on IPPC user manuals. UNICC's Application Delivery team served as subject matter experts and technical liaisons for the project.
Four courses were developed covering the six roles involved in the ePhyto system. All courses have a brief explanation on what the users will see in short, how-to videos. The videos take users through the system to perform certain actions. A final assessment for each course was also created. After passing the assessment the users can download a PDF copy of their certificate of achievement.
UNICC's Learning Services team will maintain all modules to keep content up to date. This project deliverable is a great example of cross-team collaboration within UNICC, and the possibility to achieve an end-to-end project with UNICC internal resources.
In support of: