Technology and creativity are always good allies for solving problems. Especially now, in times of crisis, we can all leverage our resources and skills and use a bit of imagination to help in the best way we can. Some UNICC colleagues are participating in hackathons to build software solutions, others watch out for cyber threats to alert users. In this case, Antonio Angelotti, a Service Desk Technician at UNICC used his 3D printer to produce masks and valves to be used in hospitals.
Since 2001, Baslug (Basilicata GNU/Linux Users Group), which Antonio chairs, has been disseminating open source and free software, exploring new technologies, such as drones, tracking satellites, antennas and they recently started organising radio amateur activities. In 2014, they bought and assembled several 3D printers and have been using them to print useful objects, like small screwdrivers and knobs and also random items just for fun, such as keychains and egg cups.
A couple of years ago, Baslug, together with other fablabs, makerspaces and hackerspaces, founded an independent and self-financed collective: Officine Mediterranee. With the COVID-19 emergency, Officine Mediterranee discussed various ideas on how to help hospital workers, dedicated people on frontline of the crisis. The teams decided to use 3D printers to fabricate respiratory objects such as masks and valves.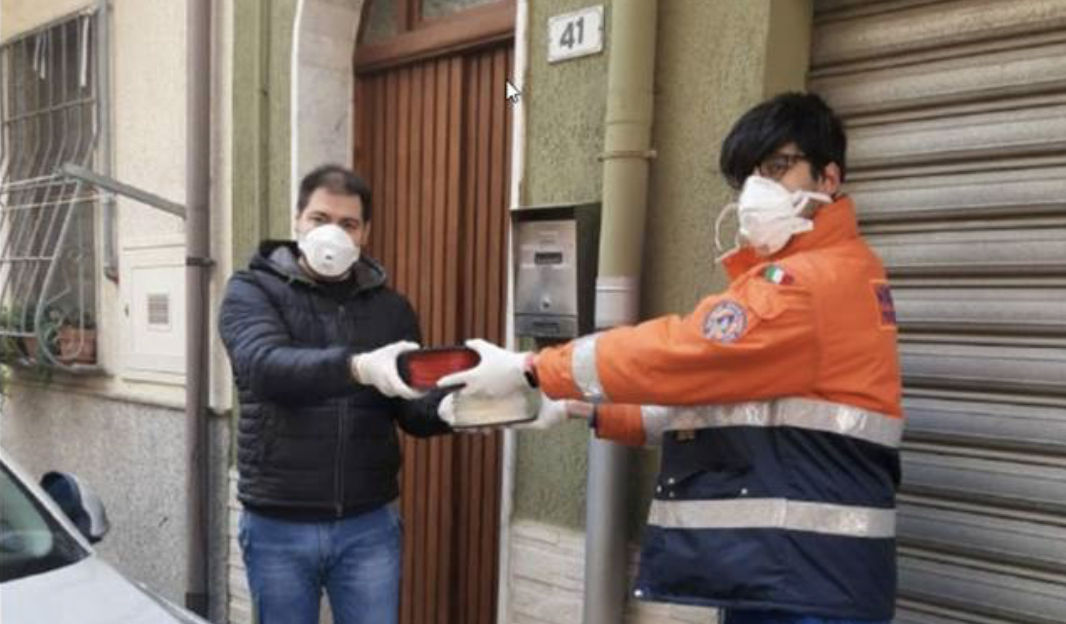 The first plan was to provide a batch of 500 face shields to 118 operators in the region of Basilicata, Italy. Since then, the team has printed over 2000 face shields. They are also working on Charlotte valves, an element that can be attached to diving masks to turn them into respiratory machines.
The group is following health protocols and a medical team validates the work. The Italian Department of Civil Protection (Protezione Civile) is helping with the logistics by collecting and delivering both raw materials and finished products.
Baslug is helping in ways that they know how and  we welcome other ideas and ingenuity to support the COVID-19 pandemic response.