Five teams of innovators from the World Food Programme (WFP) and the United Nations Refugee Agency (UNHCR), from 9-13 March 2020, came together virtually for the United Nations Digital Solutions Bootcamp.
The joint venture, led by both Agencies' finance leadership teams, taking place in Geneva, Rome and Munich, created as suite of digital solutions to address common UN operational challenges and streamline core areas of work. This was the WFP Innovation Accelerator's first-ever remote bootcamp and was a testing ground for new ways of facilitating what is usually an in-person workshop.
The teams explored how to develop and deploy innovative digital solutions such as virtual reality, digital identity, centralized databases and process automation. Supported by innovation experts, the teams dove into challenges, devised solutions and refined their project plans. These ideas will be tested and pitched virtually to a United Nations panel for later implementation, with the goal of further developing ideas through the United Nations Digital Solutions Centre (UN DSC) as UNICC shared services.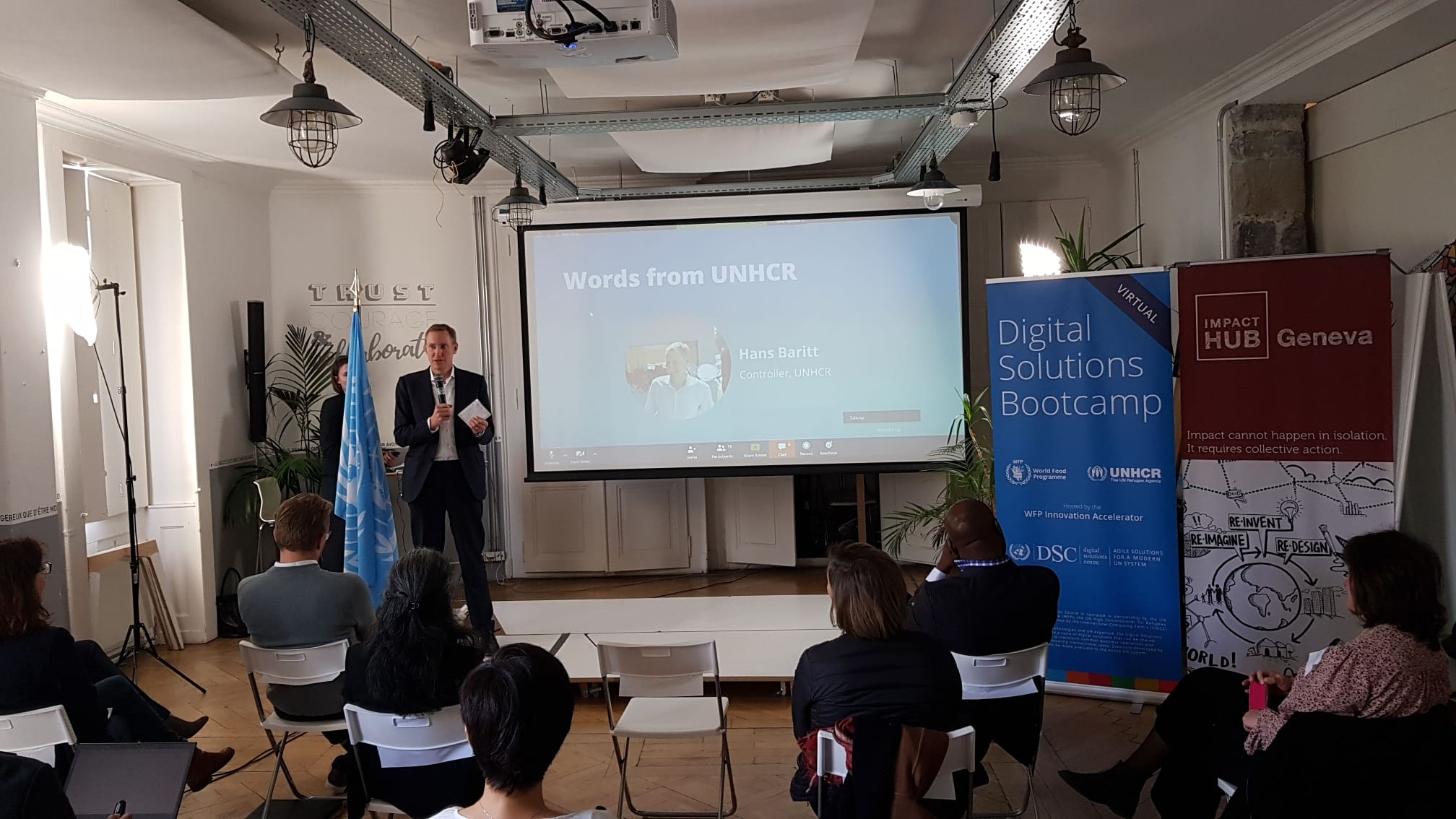 Participants were supported by innovation experts who delivered lectures on human-centred design, lean start-up methodology and minimum viable product (MVP) ideas. Each team developed a business case that at the end of the week was pitched to a virtual United-Nations inter-Agency panel for later development. The five topics the teams had to work with were:
Humanitarian booking clearinghouse hub
UN digital identity
Virtual/augmented reality for supply chain training
Automated medical clearance
Centralized skills database.
The cutting-edge, high-impact solutions designed in the bootcamp will be further developed and deployed by UNICC, whose operational capacity and best practices for project management will allow scaling the pilot projects across multiple UN organizations, starting with WFP and UNHCR. Find out more at the WFP Innovation Accelerator site.
The mission of the UN DSC is to leverage economies of scale, operating with a small footprint but providing high impact solutions, deploying top talent in a flexible structure that designs, develops and deploys innovative modern technology.Find out more information about UN DSC events, operations and projects at the new UN DSC website.