​UNICC is committed to helping to bring more young women into the ICT field. As there is much work to do in gender parity in ICT generally – and within the UN overall – the UNICC New York office was happy to host three undergraduate students from the City University of New York (CUNY). Arifa Baksh, Norma Blum and Samantha Berenzon teamed up to deliver an UNICC Teams Recognition team project focused on learning about UNICC's project teams.
The 'Winterns' were here from 6 January through 24 January 2020, working on a team project recognition task, where they gathered information on UNICC projects and service delivery to UN Clients and Partner Organizations. Communications Intern Britteney Laurenceau facilitated interviews with over ten UNICC staff, from which Arifa, Norma and Samantha learned about UNICC project overviews, the business value of UNICC services, and how these services and projects help various UN Clients in their humanitarian initiatives.
The three interns also worked with the International Telecommunication Union (ITU) two afternoons per week. Ursula Wynhoven, ITU Representative to the United Nations, tasked them with a research project for EQUALS, a global partnership founded by ITU, UN Women, the International Trade Centre (ITC) and the United Nations University that contributes to actions and evidence-based research aimed at closing the gender digital gap. ​
When I first came here, I was very interested in cyber security and being here just strengthened that; especially speaking with UNICC Project Manager Myinsu about all the cyber security projects at UNICC, I think that just heightened my passion for that field.

Arifa Baksh, WiTNY Intern
Samantha and Arifa delivered an outstanding presentation on the last day, attended by 20 UNICC staff from various business units. The interns were able to speak about the service delivery for each project, why the projects were important for each UN client, project challenges, outcomes and project status. They also showed their results from their research for EQUALS and their ideas for upcoming events for ITU.
Being at UNICC really taught me how everyone is so collaborative, very open-minded, and just really driven to work together. And I learned, especially within the IT field, that nothing is separate from each other; everything is integrated.

Samantha Berenzon, WiTNY Intern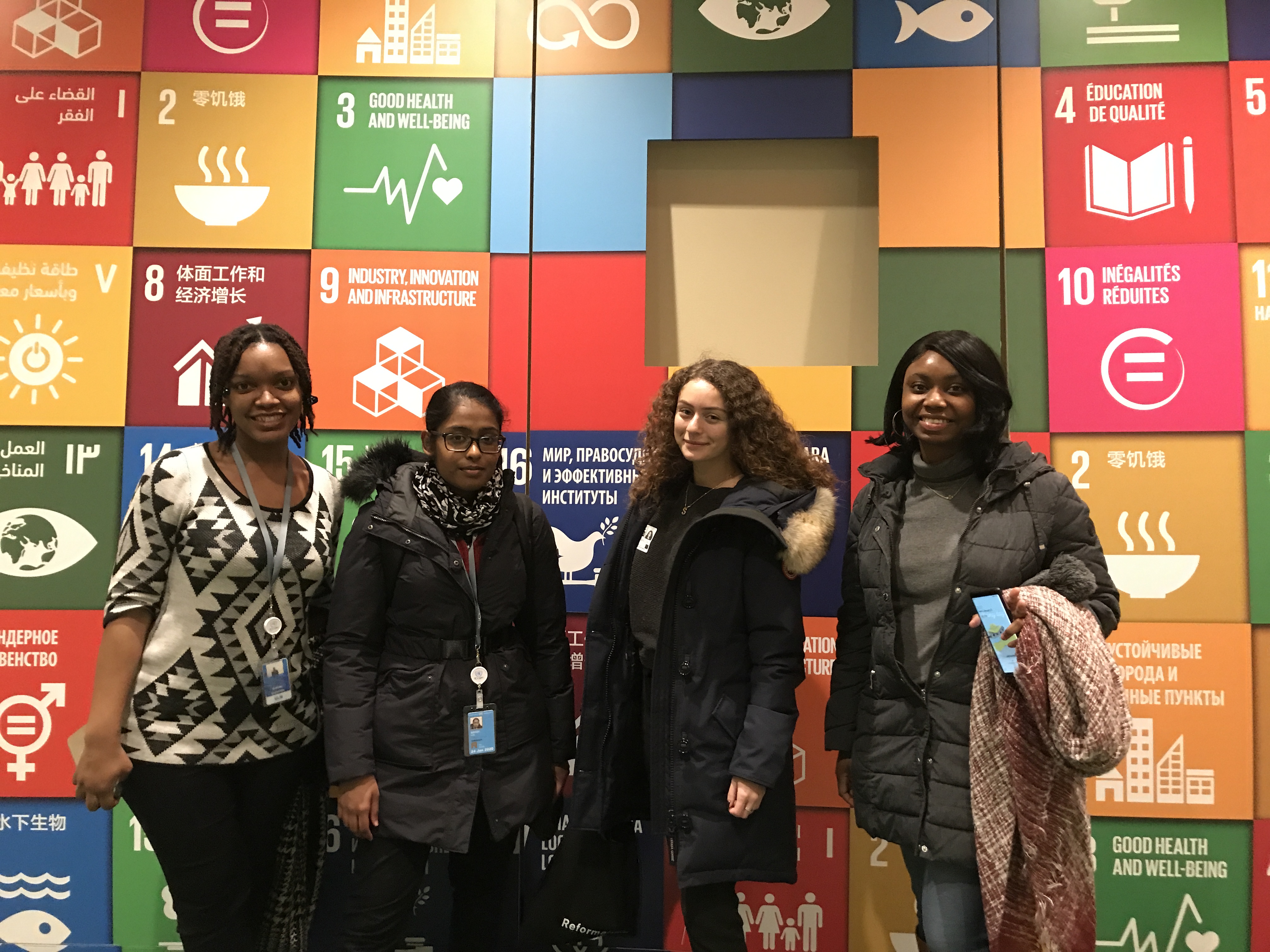 During the internship, Arifa, Norma and Samantha were exposed to different careers in ICT and were able to get an overview of what it means to work for the United Nations and to support the Sustainable Development Goals. UNICC wishes them great success on finishing their college studies and hope that they will return afterwards to work in the United Nations system.
UNICC strategic partnership with WiTNY started in 2018 and has already brought seven interns to the organization both through the winter internship program and longer-term internships. WiTNY was launched in 2016 by the City University of New York (CUNY), Cornell Tech and industry partners working to propel women into tech careers through education, work experiences, and community-building, with the goal to narrow the gender gap in technology.