The World Summit on the Information Society (WSIS) has nominated the project "The Pension Fund Partners with UNICC to Deliver Blockchain, Biometric and Mobile Solution to Certificate Entitlement" for the WSIS Prizes 2020 in the category C11. International and regional cooperation. The nominated project is a solution developed by the United Nations Joint Staff Pension (UNJSPF) and UNICC for a Pension Fund beneficiaries' immutable Certificate of Entitlement. 
The voting phase is now open, with a total of 353 projects in 18 different categories. The online voting phase will be closed on 24 January, a selection phase will follow and the winners of the 9th edition of the WSIS Prizes will finally be announced on 7 April, during the WSIS Prizes Ceremony at the WSIS Forum 2020, from 6 to 9 April in Geneva, Switzerland.  
Many of our Clients' projects have also been nominated. Explore all the interesting and innovative solutions and vote for your favourite in each category!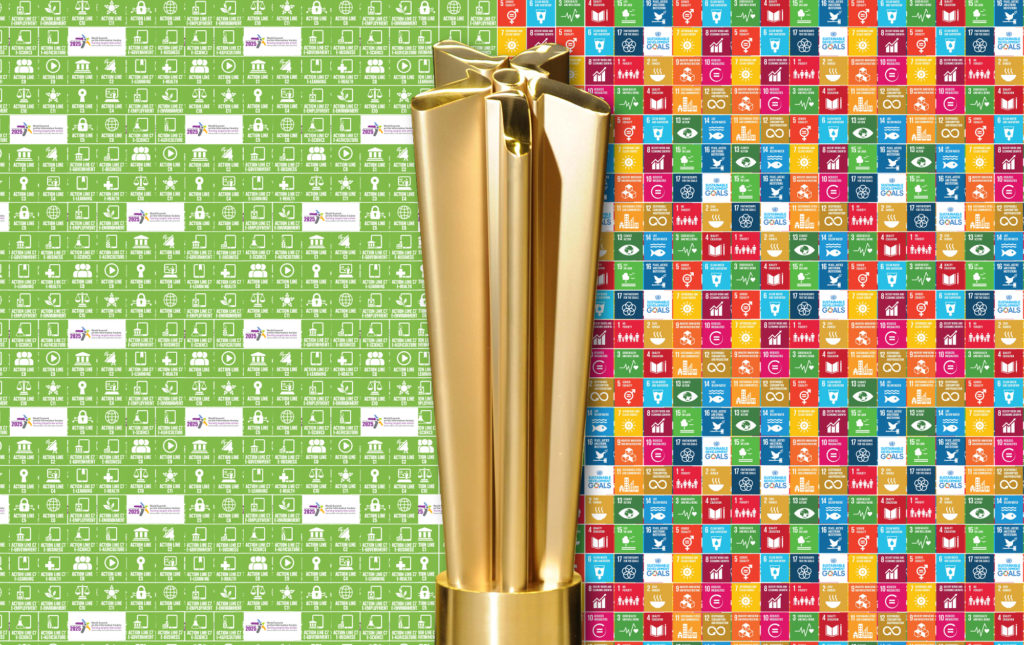 UNJSPF d
elivers digital identity to its beneficiaries
– project description
UNJSPF has taken the leap into emerging technologies to streamline service delivery to clients, the 78,000 UNJSPF retirees around the globe. 
Spearheaded by Dino Cataldo Dell'Accio, CIO, UNJSPF, this is part of the Fund's journey towards digital transformation, leveraging technology to update manual processes and streamline systems. 
The Fund's Certificate of Entitlement (CE) certifies that retiree beneficiaries are who they say they are, are still living, and still reside at their registered locations. This has been a cumbersome and manual process that has been prone to error.  
The Fund together with the UN International Computing Centre, with the partnership of Hyperledger open source blockchain solutions, has created a solution to automate and make immutable the CE process with blockchain, biometrics and a mobile app.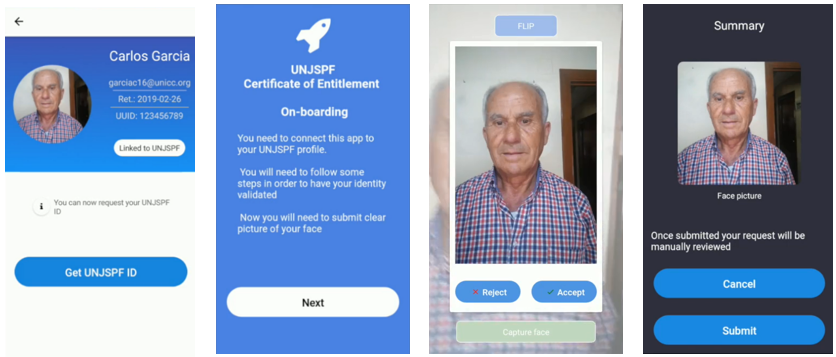 The project team created and completed a Proof of Concept prototype demonstrating technology applied to overcome issues with the CE without introducing risks to hamper the flow of entitlements. 
The pilot was a success and approved at the Annual UNJSPF Board Meeting. Now the Fund is beginning to implement the solution, first with the World Food Programme, attesting to the cost savings and process streamlining with these innovative digital solutions. 
Read more about the project in the article UNJSPF Blockchain Delivers Digital Identity to its Beneficiaries.