UNICC was invited by the Swiss Federal Department of Foreign Affairs to participate in the 16th edition of the International Career Day ​(ICD), which took place in St. Gallen, Switzerland, on Wednesday 11 December 2019. ​
The International Career Day is an annual event that serves as a platform for students, recent graduates and young academics to meet representatives of high-profile international organisations from different sectors and find about career opportunities, internships, activities and recruitment processes.
This year 50 organisations participated in the event, including UN Agencies such as the World Health Organization (WHO), the International Organization for Migration (OIM), the International Atomic Energy Agency (IAEA), the World Food Programme (WFP) and UN Women, to mention a few, as well as other European and international cooperation organisations.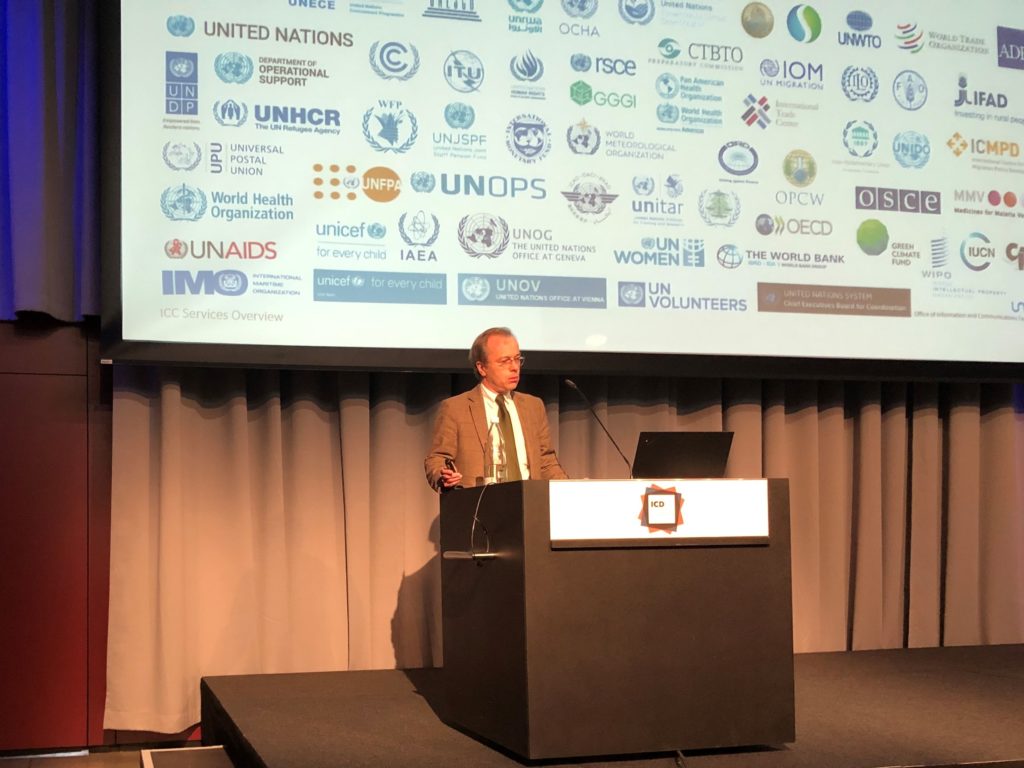 Dimitra Ralli, Head of Service Management; Ian Colliar, Chief of On-Premise Services and Frédéric Laval, Chief of Human Resources represented UNICC at the International Career Day. They met a broad audience of visitors coming from the University of St. Gallen and from other academic institutions in Zurich.
The UNICC delegation had the chance to interact with students of various profiles beyond social sciences and humanities and to increase UNICC visibility among young highly skilled professionals. UNICC's presence to this event added considerable value in terms of visibility and increased the interest of these young professionals in learning about career opportunities at UNICC.
UNICC has been participating in career events in Switzerland, Italy and the United States for several years, with the goal to share its message about trusted ICT services and digital business solutions for the UN family – and also to attract new talent to join the organisation.​