UNJSPF and UNICC partner with Hyperledger to improve and secure pension processes worldwide
The United Nations Joint Staff Pension Fund (UNJSPF) has taken the leap into emerging technologies to help them to streamline service delivery to their clients, the retired UN staff around the globe.
Spearheaded by Dino Cataldo Dell'Accio, CIO, UNJSPF, this is one part of the Fund's journey towards digital transformation, leveraging innovative technologies to update manual processes and streamline systems efficiencies.
The Pension Fund's Certificate of Entitlement (CE) certifies that retiree beneficiaries are who they say they are, are still living, and still reside at their registered locations. This has always been a cumbersome and manual processes that has been prone to error if not fraud.
UNICC together with the Fund and the effective partnership of Hyperledger, an open source blockchain technology firm, has created a solution to automate and make immutable the CE process with blockchain, biometrics and a mobile app.
The project team created and completed a Proof of Concept prototype that demonstrated that technology could be applied to overcome existing issues with the CE without introducing any major risks that hamper the flow of entitlements.
The pilot project was a success and was approved at the Annual UNJSPF Board Meeting in August 2019. The Fund has decided to take next steps towards implementation across the organization.
The World Food Programme will be piloting this solution with their pensioners as a first step to a full rollout, attesting to the incredible cost savings and streamlining of processes with these innovative technology solutions.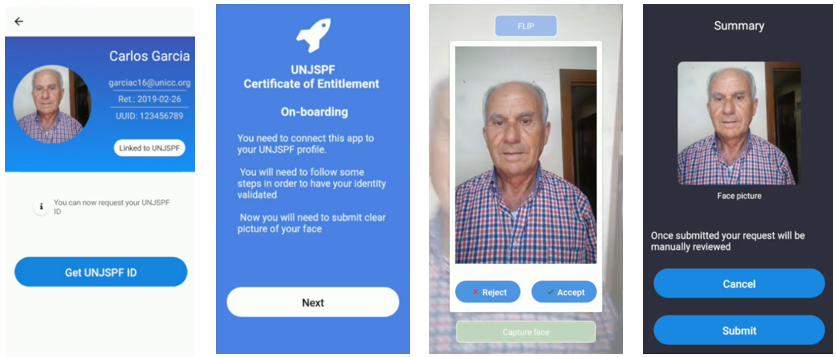 Blockchain, biometrics and mobile apps for pensioners
UNJSPF provides retirement, death, disability and related benefits for staff upon cessation of their services with the United Nations. Benefits and pensions are based on the cost of living in the local country of residence. On an annual basis, the Fund has to determine that every beneficiary everywhere is still alive (proof of liveness) and that the beneficiary is still living at the address she or he has established.
At the time that a participant initiates separation for the UN Agency, the person creates a digital identity by using a mobile app backed by blockchain technology. The person has to take a picture that is submitted to the Fund for validation and approval, setting the basis for an immutable biometric face recognition identity.
Once approved, the participant can request a digital Certificate of Entitlement to use for all UNJSPF business processes. Prior to usage, the participant beneficiary has to prove liveliness by taking a new photo. This entire processes is recorded in an immutable blockchain distributed ledger so no changes can be made.
If positive, the biometric footprint is updated, avoiding the issue of a beneficiary using a pre-existing static photograph. This ensures that the beneficiary is who he or she says and releases the pension for the beneficiary.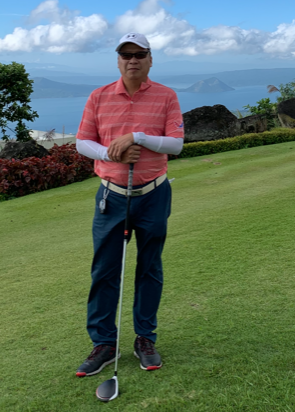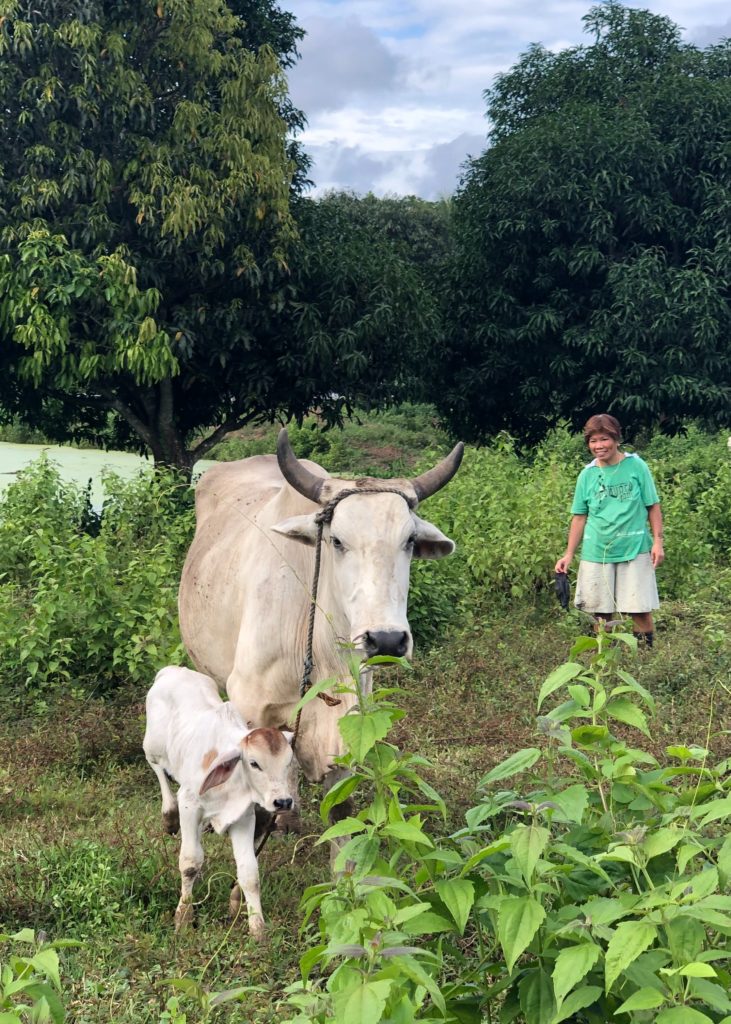 Current beneficiaries in the Philippines. Photo: UNICC