From mobile and web apps to enterprise collaboration platforms, digital transformation strategy support, agile project management and cloud support, UNICC is there to supports its Clients and Partner Organizations
UNICC Shares Some of Its Innovations for the UN Chief Executives Board
​The UN Innovation Network (UNIN) and a few of its friends have created a video montage for the Chief Executives Board (heads of UN Agencies and the Secretary General) meeting in November. They wanted to show contributions from Agency offices and staff around the globe. UNICC took the opportunity to share some snippets of what we do… some single sentences about how we support our Clients and Partner Organizations in their programme delivery. They will share it with CEB participants in a fun and informal way, making it available publicly on the UNIN website here:https://www.tribute.co/unceb/.

Several participants spoke about the Internet of Good Things. See UNICEF stories for really interesting ideas in that respect. The video is about half an hour – feel free to watch the whole thing or skip around to find your UNICC colleagues.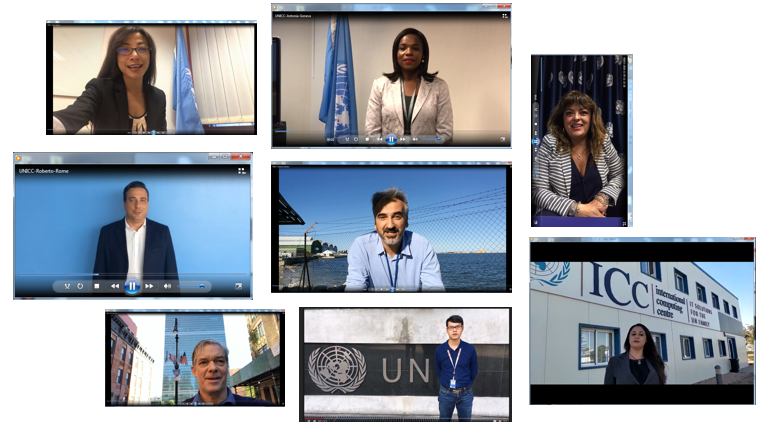 From top left:
› Anny Rosyani (Geneva)
› Maria Antonia Rodrigues (Geneva)
› Liliana Oceguera (Brindisi)
› Roberto Anile (Rome)
› Gianluca Nuzzo (Brindisi)
› Bill Allen (New York)
› Hung Pham Ngoc (Hanoi)
› Daniela Mezzadri (Valencia).