Good governance, cloud computing, cybersecurity, data and analytics, business process automation, organizational resilience and more
With the development of an ICT Strategy and Digital Transformation Action Plan 2022 – 2025, the International Civil Aviation Organization (ICAO) has been in process of modernizing its ICT systems and practices using leading benchmarks from industry frameworks and UN guidelines.
As a key advisor and trusted partner, UNICC has been entrusted with the mission to design and then advance ICAO's vision, by supporting the implementation of key aspects of ICAO's Digital Transformation agenda.
Collaboration and expertise
UNICC and ICAO have worked together closely in strategizing a comprehensive program to set out the vision of a cloud-centric Digital Transformation strategy. Throughout the process, UNICC has become a strategic execution partner to accompany ICAO along their transformational journey. Starting in January 2022, UNICC advised ICAO in architecting the optimal framework for a multi-year, interdisciplinary and high-impact program for strategy formulation, planning and execution.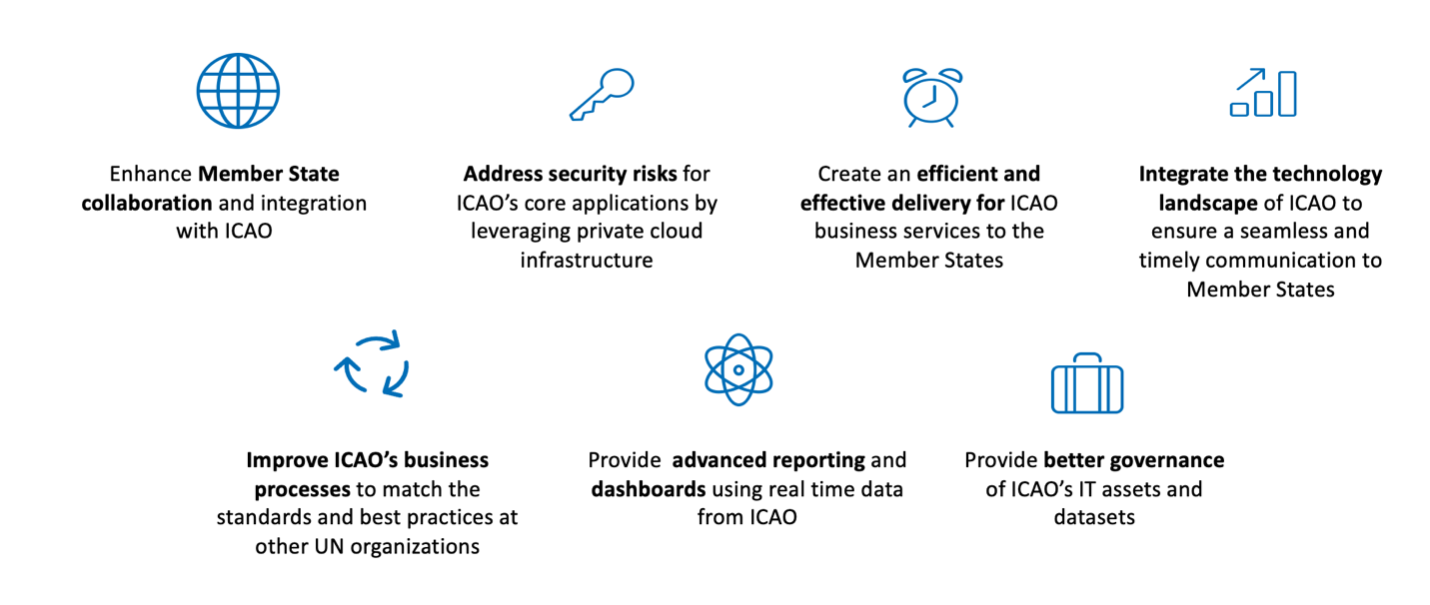 The ICT market has evolved continuously over the last years and thus, similarly ICAO has adapted its operations to accommodate the shifts in ICT service delivery, technology, solution sourcing and the positioning of ICT as a crucial component for sustainable growth within the organization. Prominently, the Digital Transformation process ensures that ICAO is achieving its ongoing mission to support as well as enable a global air transport network that meets the social and economic development and broader connectivity needs of the global air transport industry.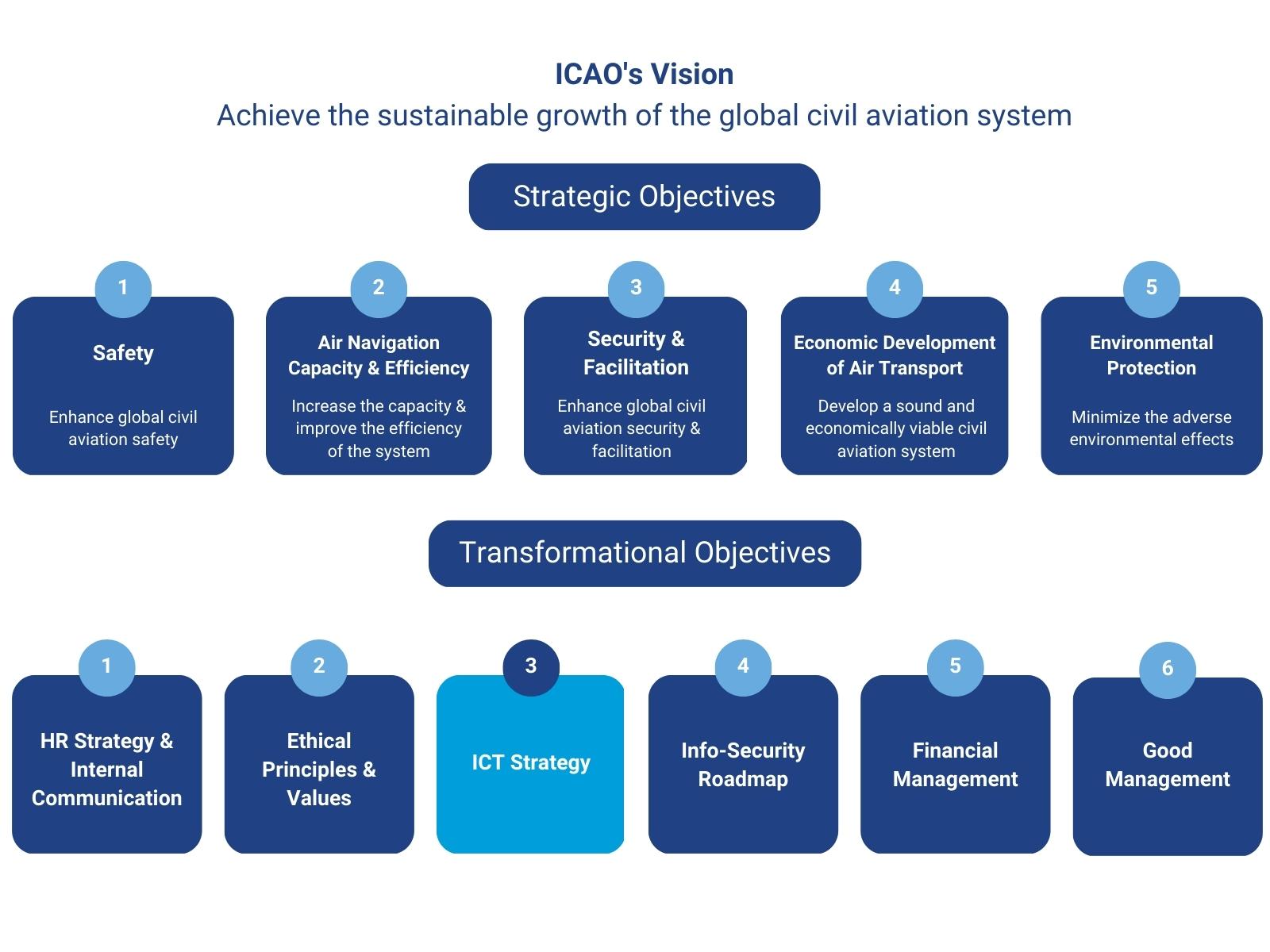 Getting off the ground
UNICC's approach has been structured on two levels. First, on a strategic level: UNICC helped ICAO create a sound and actionable ICT Strategy (Strategy definition and Action plan 2023 – 2025) supported by a budget formulation plan over a 3-year period to guide the Digital Transformation.
The strategy was approved by Member States and endorsed by external auditors. ICAO was fit to embark on a Digital Transformation journey to respond with agility to changing needs and requirements, secure the business, drive efficiencies as well as transparency and to catch up to the technological maturity and best practices of its United Nations counterparts.
Strategy for success
ICAO's ICT Strategy is more than just the implementation of an array of new technologies. More than just shifting to SaaS and cloud technologies, ICAO's digital transformation is equally concerned with streamlining operations, addressing security and compliance requirements and better managing the direction of technology in the organization.
The ICT Strategy UNICC developed for ICAO involves implementing more efficient operating models, restructured technological governance, and refined processes and procedures. In order for UNICC to define the new ICT strategy to support the ICAO digital transformation, the two organizations undertook activities to incorporate stakeholder, leadership and auditor inputs.
Assessment and recommendations
This involved deep dives into audit reports, conducting stakeholder workshops, and analyses of ICT's current strength, weakness, opportunity, and threat (SWOT) reports.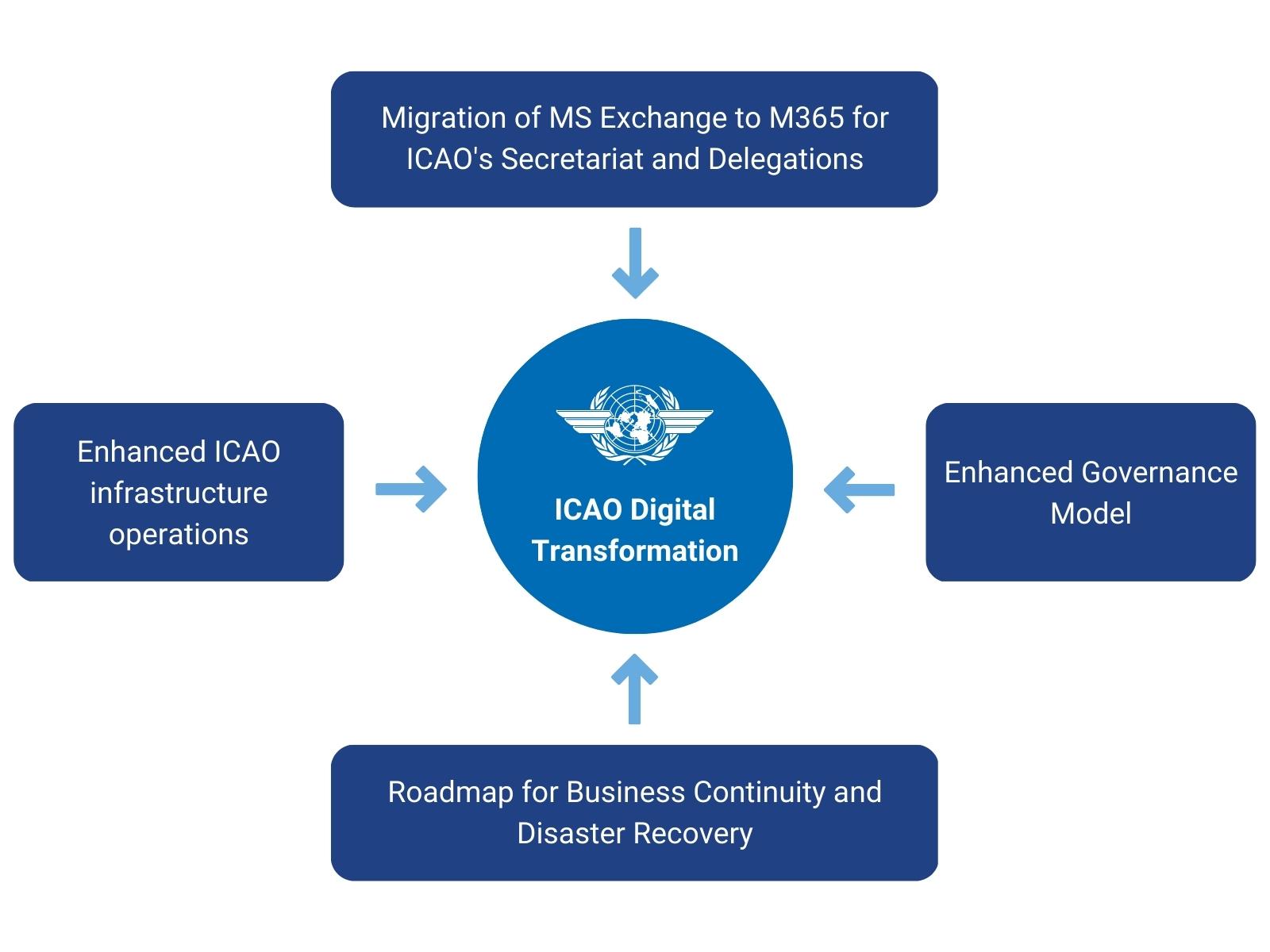 ICAO's ICT Roadmap
On a tactical level and occurring concurrently with the strategic planning exercise, UNICC was entrusted with the mission to ensure the stability and reliability of ICAO's ICT organization and systems. In this regard, UNICC has been working hand-in-hand with ICAO's ICT team on several foundational projects within ICAO's Digital Transformation. These include:
Robust governance model supported by a Program Management Office (PMO) to orchestrate an efficient coordination of work streams, ensuring stakeholder alignment and developing ad-hoc reporting mechanisms to various leadership instances and governing bodies: with main outcomes providing visibility and transparency of all ongoing projects to the leadership. As well, this process resulted in an achievement of top-down alignment among ICAO's stakeholders and ensured smooth delivery and effective coordination of concurrent projects. Cross-functional communication and resource optimization also resulted in data-driven executive reporting, and more efficient risk mitigation
Migration of MS Exchange to M365 for communications and collaboration for ICAO's Secretariat and Delegations: with the main outcomes being a successful migration of 1250-staff Secretariat and 183-Member State Delegations to cloud-based email environment
Enhanced ICAO infrastructure operations, both on-premises and cloud environments leveraging UNICC's shared service delivery model: with the main outcomes being a comprehensive delivery of an exhaustive ICT due diligence resulting in instrumental recommendations for ICAO to address critical pain points and modernize outdated infrastructure
Developed a comprehensive roadmap for Business Continuity and Disaster Recovery: with the main outcomes of robust and actionable guide for business continuity and Disaster Recovery planning for a more resilient recovery
Built the cloud foundations of ICAO's architecture (ICAO Landing Zone). When building a new airport from scratch, the airport should be secure, efficient and easy to navigate for both passengers and staff. This includes considerations like security protocols, baggage handling, passenger check-in, and air traffic control. UNICC has followed standardized security protocols, connectivity requirements for inbound/outbound, identity and access management and other cloud industry best practices guidelines to build the cloud foundation infrastructure for ICAO. By using a custom-built cloud landing zone, ICAO can be confident that their cloud resources will be set up in a consistent, secure and efficient way.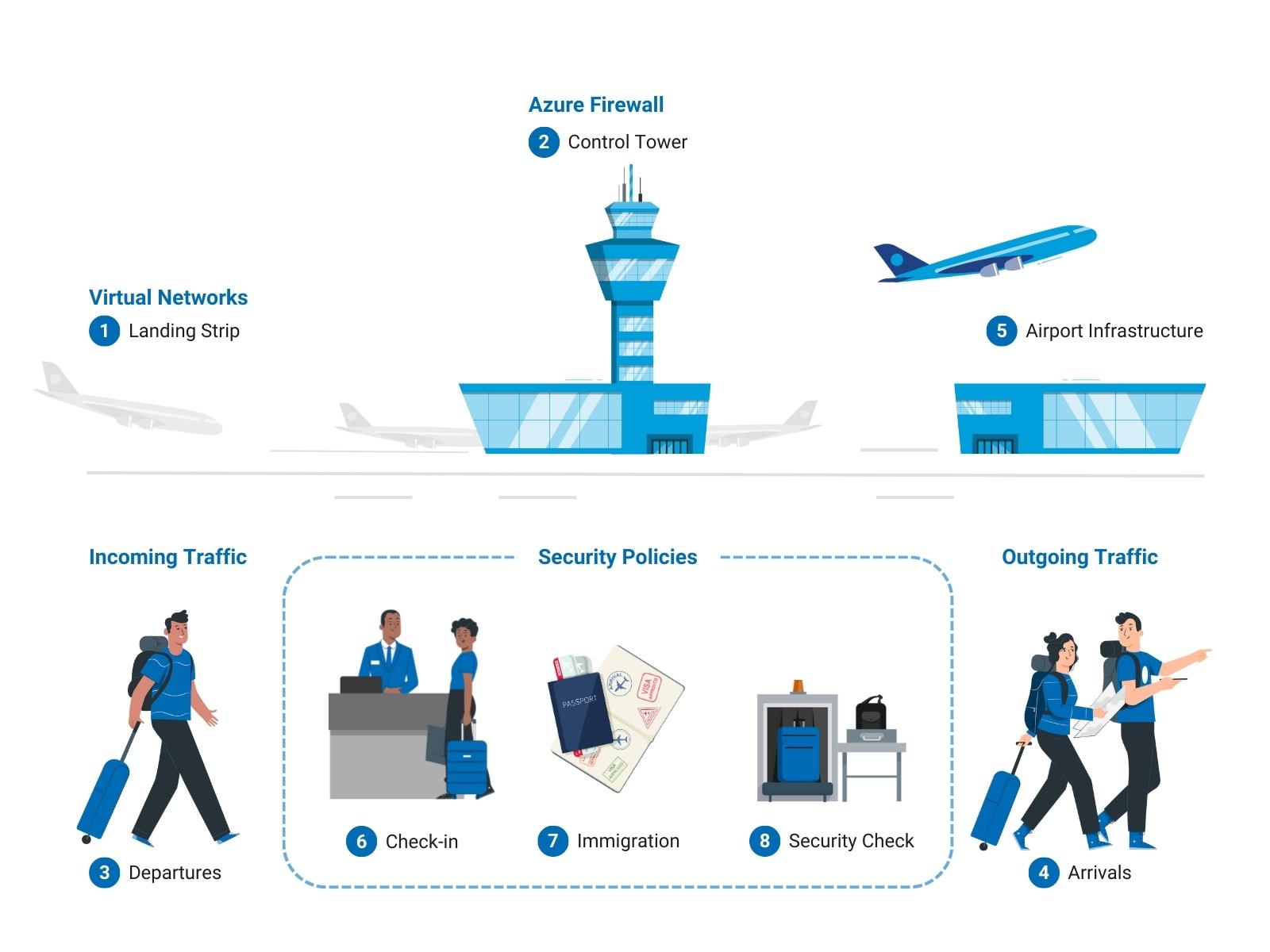 UNICC has played a crucial role in envisioning a comprehensive program for ICAO's digital transformation journey over the next few years. This extensive project implementation and its ongoing success highlight the integral factor of the seamless, well-coordinated multidisciplinary teams from various service areas who have worked together over a year to produce high-impact and measurable results.