The Director and Senior Management team carry out the day-to-day management of ICC.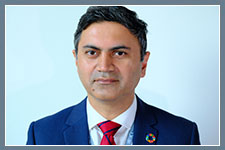 Sameer Chauhan
Director, ICC
The Secretary General of the United Nations has appointed Sameer Chauhan to the Fixed Term post of Director, ICC. Given that Sameer was already serving as the Director (Interim) since August 2018, his appointment to this Fixed Term post retroactively took effect as of 1 Dec 2019
The ICC Director is directly accountable to the ICC Management Committee that governs the organisation. As per his Terms of Reference, Sameer has the responsibility to lead all aspects of ICC's strategy and operations, to facilitate the provision of services to more than 60 Clients and Partner Organizations and establish an ICC strategy with business goals, a two- to four-year business plan and a programme of work and budget, and implementing the approved plan.
Sameer joined the International Computing Centre on 1 August 2015 as Chief, Clients and Projects. In this capacity, he was responsible for strategic product development including developing new products, establishing strategic private partnerships and developing new service offerings. He is also responsible for the CRM function tasked with managing, strengthening and growing ICC's Client base. He spearheaded project delivery at ICC to manage and deliver all Client and internal projects, including all consulting engagements. He was also the administrative head of the New York office of ICC.
Sameer brings over twenty years of prior professional experience in both public and private sectors and an educational background in Computer Engineering and Computer Science. Before joining ICC, Sameer was the Head of Knowledge Management and Digital Marketing IT for Deutsche Bank Asset and Wealth Management. He played several roles at Deutsche Bank over eight years, including being the COO for an IT division of approx. 800 staff and externals worldwide. In that capacity, he handled annual budgets of over EUR 110m and provided oversight into all operational aspects including financials, audit, compliance, regulatory and operational risk, vendor management, and business continuity planning. He also established and managed processes to govern the entire change portfolio for Deutsche Application Services IT (6,000+ headcount). Sameer started his career at Deutsche Bank as the Product Manager responsible for developing and delivering on the online platform strategy for a multi-billion dollar client platform for DB Prime Brokerage.
Prior to Deutsche Bank, Sameer spent several years as a consultant for Deloitte, establishing a track record of delivering complex, global programs and projects for major global organizations across various industries, including financial services, public sector, telecom, manufacturing and software. He gained experience in operational and strategic aspects of running large IT departments, defining and adopting best practice operational and governance processes, portfolio management, vendor management, business and enterprise architecture. He started his career as an IT developer in the US public sector, developing child and family welfare systems for various US state governments.​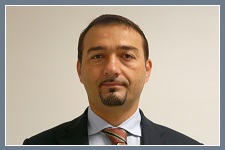 Marco Liuzzi
Acting Chief, Operations
Marco joined the International Computing Centre in 2002 as Systems Analyst, to oversee the development of a software solution for one of the ICC Partners. Starting in 2007, Marco was selected as Head, Application Support Unit, providing operational management to the application support services for a large Partner of ICC. In 2011, Marco was Acting Chief, Brindisi Services, providing leadership to ICC services from Brindisi, Italy. He was confirmed in this position newly redefined as Chief, Business Solutions Section, in July 2014. Marco is Acting Chief of the Operations Division of ICC since January 2017.​
Marco has a master degree in computer engineering from University of Salento, Italy. Marco started his career in 1996 as software developer for the United Nations Department of Peacekeeping Operations. From 1997 to 1998 he served as Network Manager in MONUA, the peacekeeping mission of the UN in Angola. He then went back to work at the UN base in Brindisi in developing, implementing and supporting software systems for the Department of Peacekeeping Operations.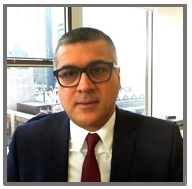 Anish Sethi
Acting Chief, Clients and Projects
Anish Sethi has been acting as the (OIC) Chief, Clients and Projects Division, since October 2018. This means responsibility for professional services at ICC, including oversight of new services and products as well as development of strategic partnerships with technology and international development organizations. He leads the Business Relationship Management function, which manages, strengthens and grows ICC's Client base. He also heads the Project Delivery unit responsible for managing and delivering all Client and ICC projects, including all consulting engagements. Anish is also the administrative head of the ICC New York office.
Anish has over twenty-eight years of experience in the various aspects of information and communication technology businesses and has an educational background of Electrical and Electronics Engineering. Over the years, he has engaged in strategy and execution of professional services in the areas of Program and Portfolio Management, business and process management, enterprise architectures, portals, knowledge and search solutions, business intelligence solutions, team collaboration and messaging, and enterprise planning.
He started with ICC in 2005 and has been involved in several client facing professional consulting engagements. Until recently, he was the Chief of Clients and Projects – Projects Division, where he was responsible for strategizing and managing cross-cultural teams to deliver large mission critical client services and project office.
Prior to working for UN, he had multi-year experiences with International Information Technology professional services organizations, beginning his career as a systems analyst, progressively growing into managing application and product portfolios in India and in the United States.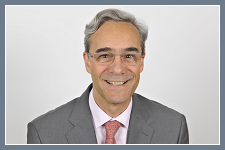 François Duquesne
Chief, Corporate Services
François joined the International Computing Centre in 2009 as Chief, Customer Relationship Management Section, with the mission to set-up this new section and develop the business relations and processes with the ICC Partners. Starting August 2012, François was Acting Chief, Business Management Division, providing strategic leadership to ICC on all business aspects including CRM, Product Management, Finance and Procurement. In April 2015, he was appointed as Chief, Corporate Services. The Corporate Services division provides services to the organization and its internal and external clients in the areas of: Finance, Procurement, Human Resources, IT Transition, Information Security, Business Control, Governance, Risk Management, Corporate Applications and Data.​
François has a degree in psychology and sciences of education from University of Mons-Hainaut, Belgium, as well as a post-graduate degree in statistics and analytical modelling from University of Louvain-la-Neuve, Belgium. François started his career in 1983 as a teaching assistant at University of Mons-Hainaut with research and teaching responsibilities in the areas of computer-based laboratory, statistics and experimental design and methodology. From 1988 to 1990, he was also member of the Board of Directors.​
In 1990, François moved to SAS Institute, the worldwide leading provider of Business Intelligence software solutions, as Senior Technical Consultant then as Product Strategy Manager. End of 1996, François was appointed Managing Director for SAS Belgium and SAS Luxembourg being fully responsible for business planning, finance, operations and human resources. From 1999 to 2004, he was also member of the Board of Directors. In 2005, François set up his own management consulting activity providing services to companies and public/international organizations in strategic and finance management, decisional information and process, as well as in operational process improvement.​