ICC has strategic partnerships and alliances with a growing number of technology and international organizations that help to serve our UN family of Clients and Partner Organizations.​


ICC works with Microsoft as a preferred Managed Services provider for UN Agencies as well as for our non-UN Clients. ICC's Microsoft Managed Cloud Services is a one-stop-shop for Client Organizations requiring expertise and support around Office 365 and Azure – a comprehensive management and support service, including any or all of the following services: from procurement, strategic and technical advisory services, assessments, migrations, implementations and integrations, as well as on-going management and administration.
ICC works closely with Microsoft to provide fully managed solutions geared towards driving maximum benefits for Clients Organizations, where ICC provides brokerage, advisory services and integration roles. ICC Cloud Support includes full lifecycle support from inception to production, with one-time and recurring activities as well as costs control and optimization.
ICC is a partner with Microsoft at the silver level for its messaging, communications and data platform services. ICC is a partner with Microsoft at the gold level for collaboration and content as well as application development. For more information on the Microsoft Partner Network, visit them at https://partner.microsoft.com/en-US/.

Amazon Web Services (AWS) is a secure cloud services platform, offering compute power, database storage, content delivery and other functionality to help businesses scale and grow. AWS provides a broad set of products and services you can use as building blocks to run sophisticated and scalable applications. Running applications in the AWS Cloud helps organizations move faster, operate more securely, and save substantial costs; while benefitting from the scale and performance of the cloud. ICC is an Amazon Partner Network (APN) partner at the Registered Tier. Visit AWS at: https://aws.amazon.com.

The Center for Internet Security (CIS) is a forward-thinking, non-profit entity that harnesses the power of a global IT community to safeguard private and public organizations against cyber threats. Our CIS Controls and CIS Benchmarks are the global standard and recognized best practices for securing IT systems and data against the most pervasive attacks. These proven guidelines are continuously refined and verified by a volunteer, global community of experienced IT professionals. CIS is home to the Multi-State Information Sharing and Analysis Center® (MS-ISAC®), the go-to resource for cyber threat prevention, protection, response, and recovery. Visit CIS at: https://www.cisecurity.org.

The Cloud Security Alliance (CSA) is the world's leading organization dedicated to defining and raising awareness of best practices to help ensure a secure cloud computing environment. CSA harnesses the subject matter expertise of industry practitioners, associations, governments, and its corporate and individual members to offer cloud security-specific research, education, certification, events and products. CSA's activities, knowledge and extensive network benefit the entire community impacted by cloud — from providers and customers, to governments, entrepreneurs and the assurance industry — and provide a forum through which diverse parties can work together to create and maintain a trusted cloud ecosystem. Visit CSA at: https://cloudsecurityalliance.org.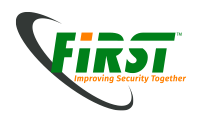 FIRST is the premier organization and recognized global leader in incident response. ICC's membership in FIRST enablesits  incident response teams to more effectively respond to security incidents reactive as well as b emore proactive. FIRST brings together a variety of computer security incident response teams from government, commercial, and educational organizations. FIRST aims to foster cooperation and coordination in incident prevention, to stimulate rapid reaction to incidents, and to promote information sharing among members and the community at large. FIRST also provides value added services like access to up-to-date best practice documents, technical colloquia for security experts, hands-on classes, annual incident response conference, publications and web services and special interest groups. Currently FIRST has more than 400 members, spread over Africa, the Americas, Asia, Europe and Oceania. Visit FIRST at: https://www.first.org.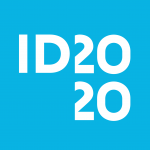 The ID2020 Alliance is a unique public-private partnership committed to improving lives through digital identity. The Alliance brings together development organizations, private sector companies, governments and NGOs around a pooled fund, used to implement high-impact digital identity programs. Alliance partners work together to define technical requirements, ensure that the technologies developed are interoperable and responsive to the needs of both individuals and institutions, and prioritize and structure pilot projects for scale, impact, and replicability. Visit the ID2020 Alliance at: https://id2020.org.

SWIFT is a global member-owned cooperative and the world's leading provider of secure financial messaging services. They provide our community with a platform for messaging, standards for communicating and we offer products and services to facilitate access and integration; identification, analysis and regulatory compliance.
SWIFT's messaging platform, products and services connect more than 11,000 banking and securities organizations, market infrastructures and corporate customers in more than 200 countries and territories. Whilst SWIFT does not hold funds or manage accounts on behalf of customers, we enable our global community of users to communicate securely, exchanging standardized financial messages in a reliable way, thereby facilitating global and local financial flows, and supporting trade and commerce all around the world. Visit SWIFT at: https://www.swift.com/about-us/discover-swift.