ICC has strategic partnerships and alliances with a growing number of technology and international organisations that help to serve our UN family of Clients and Partner Organizations.​

The Center for Internet Security (CIS) is a forward-thinking, non-profit entity that harnesses the power of a global IT community to safeguard private and public organizations against cyber threats. Our CIS Controls and CIS Benchmarks are the global standard and recognized best practices for securing IT systems and data against the most pervasive attacks. These proven guidelines are continuously refined and verified by a volunteer, global community of experienced IT professionals. CIS is home to the Multi-State Information Sharing and Analysis Center® (MS-ISAC®), the go-to resource for cyber threat prevention, protection, response, and recovery. Visit CIS at: https://www.cisecurity.org.

The Cloud Security Alliance (CSA) is the world's leading organization dedicated to defining and raising awareness of best practices to help ensure a secure cloud computing environment. CSA harnesses the subject matter expertise of industry practitioners, associations, governments, and its corporate and individual members to offer cloud security-specific research, education, certification, events and products. CSA's activities, knowledge and extensive network benefit the entire community impacted by cloud — from providers and customers, to governments, entrepreneurs and the assurance industry — and provide a forum through which diverse parties can work together to create and maintain a trusted cloud ecosystem. Visit CSA at: https://cloudsecurityalliance.org.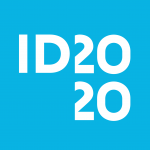 The ID2020 Alliance is a unique public-private partnership committed to improving lives through digital identity. The Alliance brings together development organizations, private sector companies, governments and NGOs around a pooled fund, used to implement high-impact digital identity programs. Alliance partners work together to define technical requirements, ensure that the technologies developed are interoperable and responsive to the needs of both individuals and institutions, and prioritize and structure pilot projects for scale, impact, and replicability. Visit the ID2020 Alliance at: https://id2020.org.

The Microsoft Partner Network has a portfolio of competencies at silver and gold levels. Silver competencies represent consistent capability and solid expertise within a specific Microsoft solution area whereas Gold competencies demonstrate "best-in-class" capability as market leaders within a specific Microsoft solution area.
ICC is a partner with Microsoft at the silver level for its messaging, communications and data platform services. ICC is a partner with Microsoft at the gold level for collaboration and content as well as application development. For more information on the Microsoft Partner Network, visit them at https://partner.microsoft.com/en-US/.